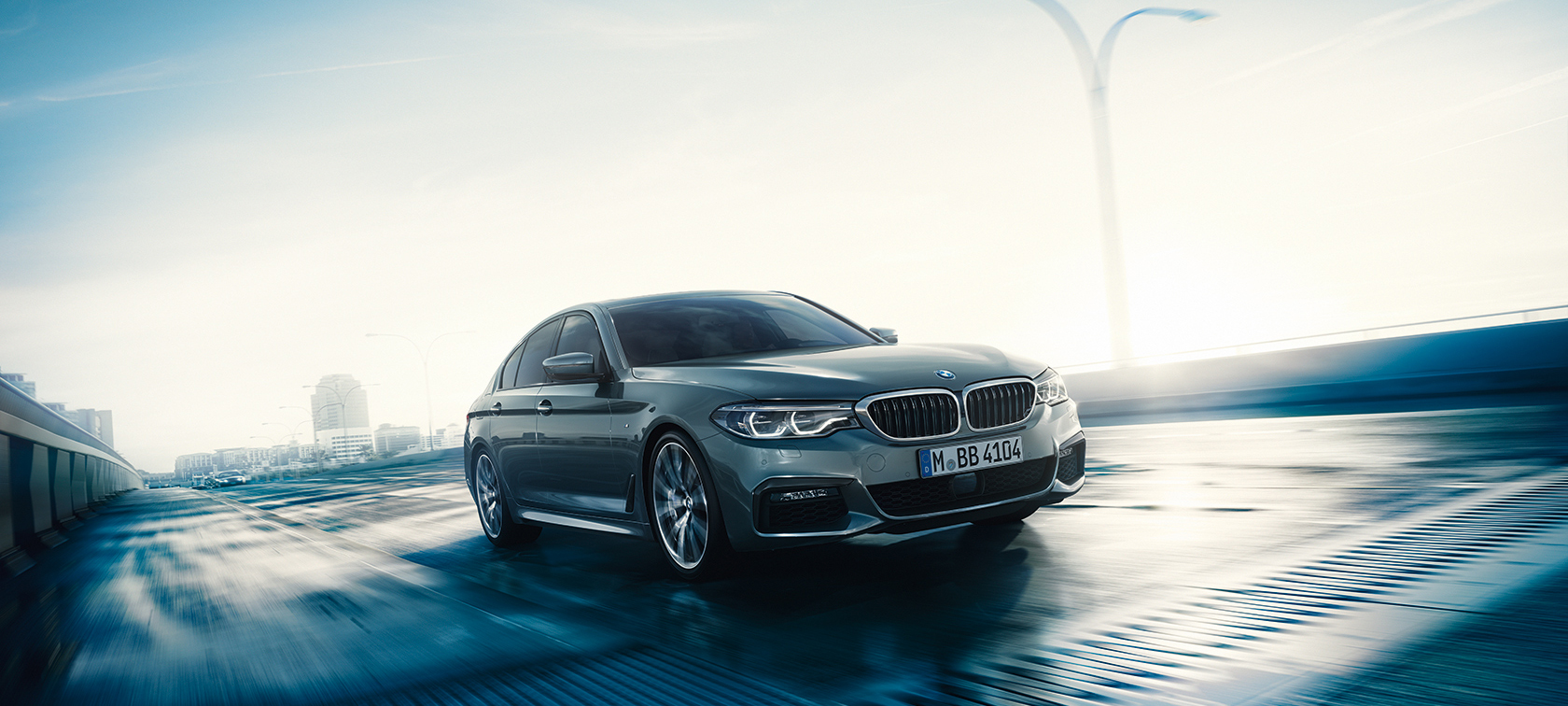 A DRIVE THAT RIVALS YOUR OWN.
A DRIVE THAT RIVALS YOUR OWN.
The all-new BMW 5 Series Sedan.
Even when standing still, the BMW 5 Series creates a powerful impression. Sporty and stylish for every occasion, its athletic appearance puts the BMW 5 Series Sedan ahead of the competition.
Explore the features of the all-new BMW 5 Series.
1. Aggressive Shoulder Line

The shoulder line shows true design innovation, divided into two parts: It starts in shade, moves over to light, and finishes with the upper line ending with the iconic BMW hoffmeister kink.

2. The Rear

A clear statement of sportiness with the focus on width. The taillights, with their dynamic contours, stretch around to the sides of the rear for a slender and wide interpretation of the classic BMW "L" shape. The broad rear emphasizes the high performance capacity of the BMW 5 Series.

3. Low-beam Headlights

The responsive headlights allow drivers to see deep into corners as soon as they start turning the steering wheel. In this way, cornering lights provide optimum illumination of the immediate surroundings and therefore increase active driving safety.

4. Active Kidney Grille

The all-new BMW 5 Series features an active kidney grille, lowering air intake when necessary while optimizing aerodynamic efficiency.

5. Adaptive LED Headlights

The uniquely shaped tubes of the adaptive LED headlights develop the arrow-shaped design of the BMW 5 Series and emphasize the high-precision athletic character of the vehicle.
"

The BMW 5 Series displays motorway dynamics and elegance in a perfect combination. It is therefore the ideal business sedan.

"

- Adrian van Hooydonk, Senior Vice President BMW Group Design
"

Selected materials, a high level of comfort and intuitive operating concepts ensure relaxed travel.

"

- Karim Habib, Head of Design BMW Automobiles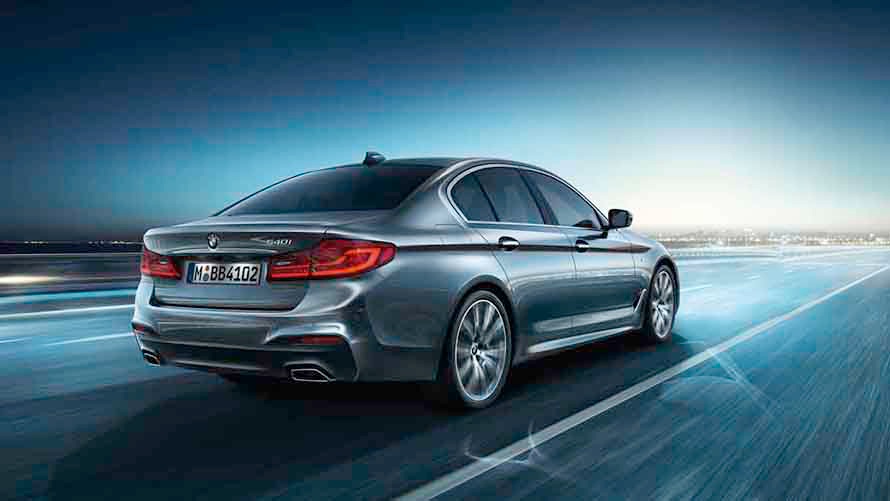 Driving Dynamics and Efficiency
Where dynamics are concerned, the BMW 5 Series shifts the boundaries. Powerful engines impressively transmit its sporty exterior to the road. The BMW 5 Series is not only able to offer power but also brains. This is because the progressive technologies of tomorrow, which enable it to exploit its dynamics to the fullest, make it a true hero.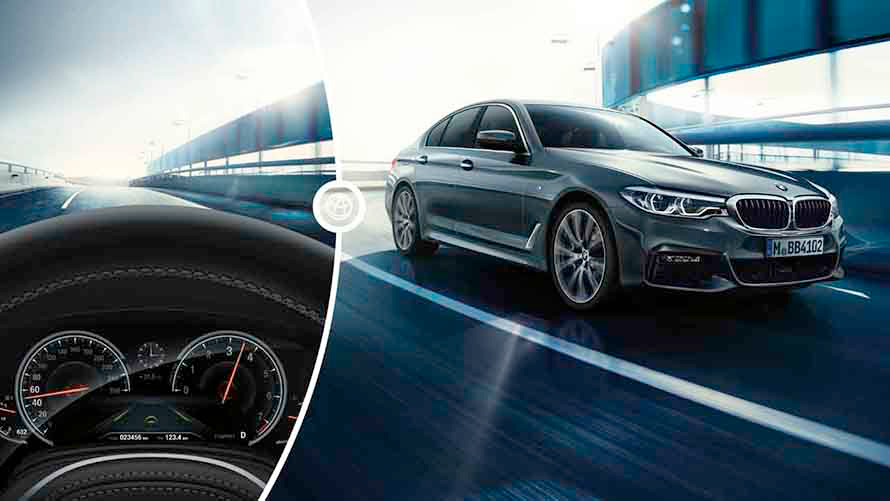 Connectivity and Driver Assistance
Triumphing in every situation calls for one thing above all: first-class equipment. The countless digital services and driver assistance systems of the BMW 5 Series guarantee seamless connectivity with the outside world while their intuitive operation ensures maximum comfort and safety with maximum productivity.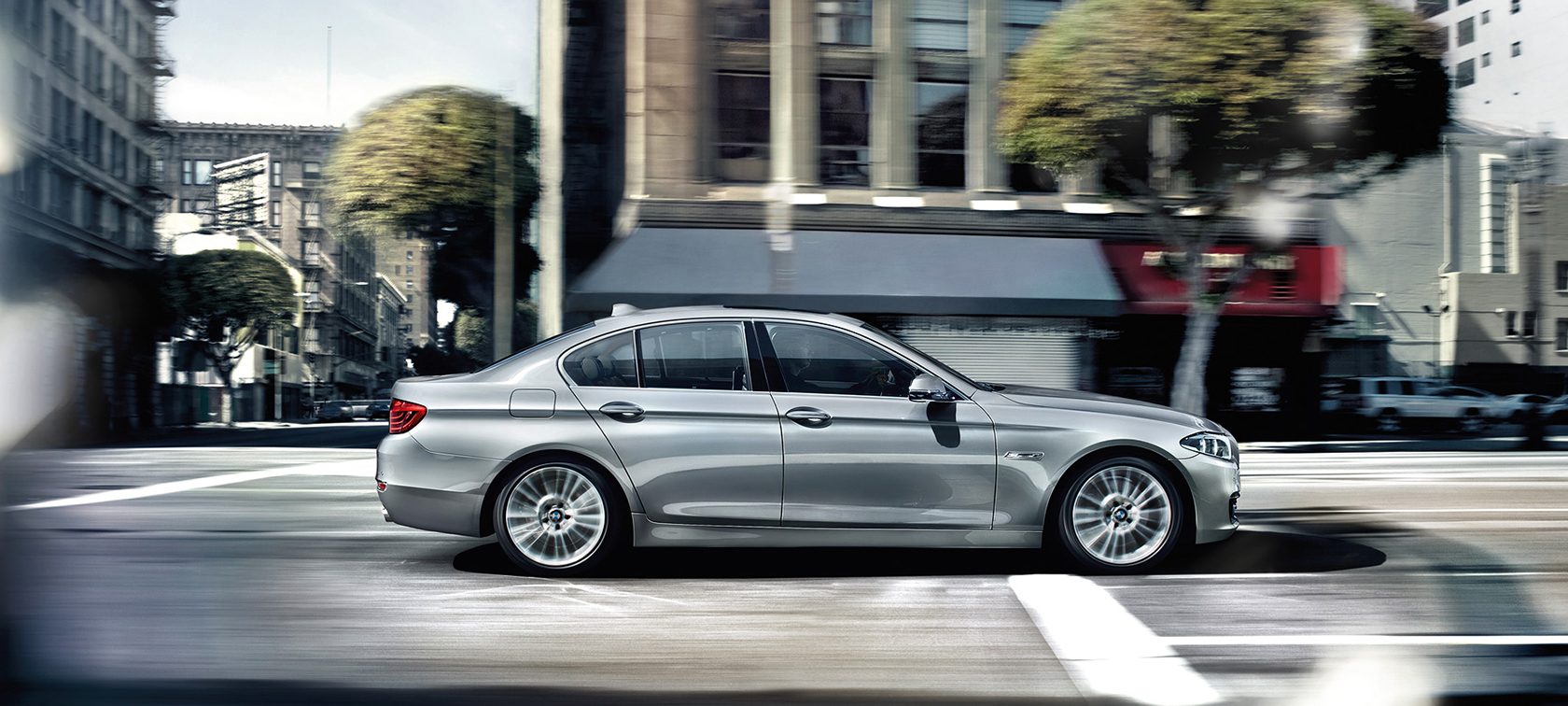 TECHNICAL DATA
| 530i xDrive vs. 540i xDrive | | | |
| --- | --- | --- | --- |
| | | | |
| | | | |
| | | | |
| | | | |
| | | | |
| | | | |
| | | | |