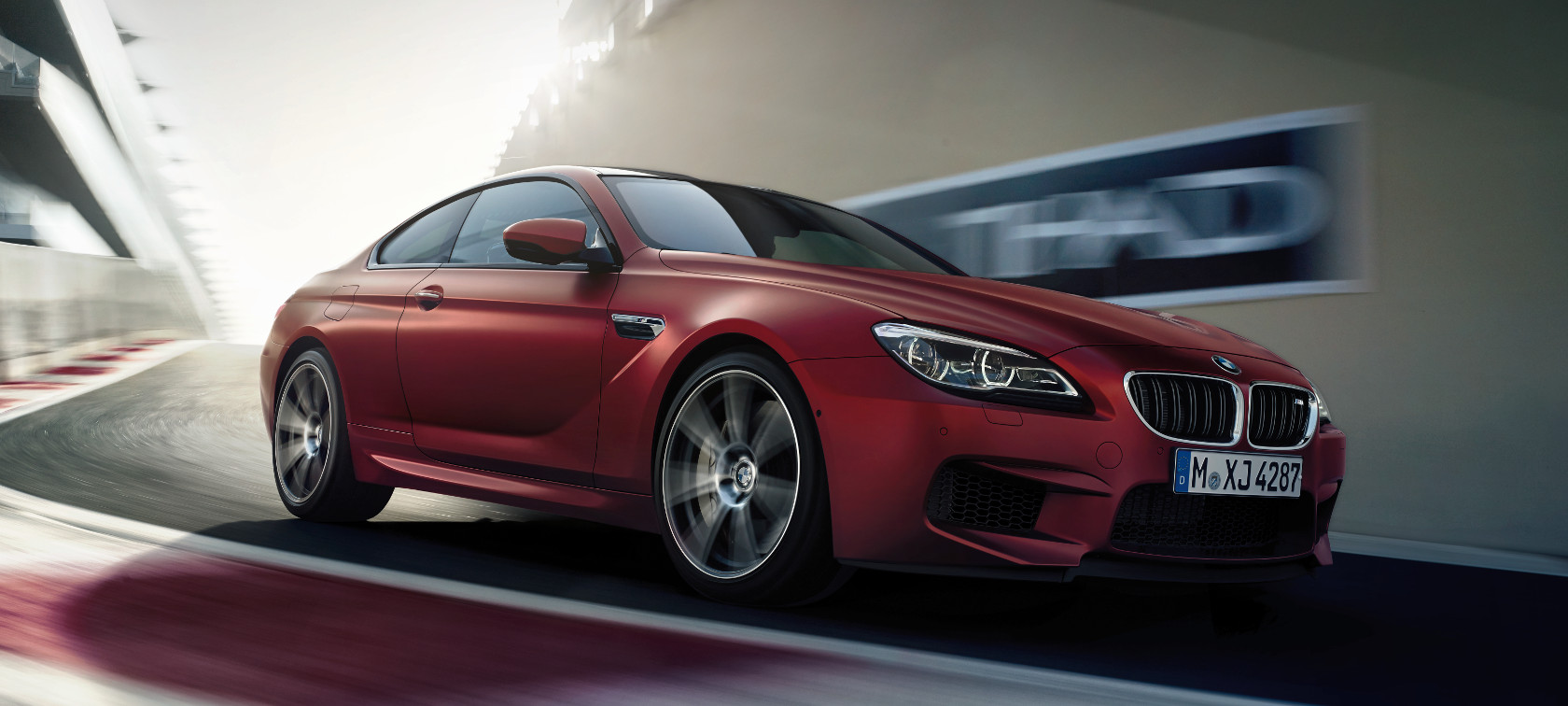 ENTHUSIASM RISES. LAP TIMES FALL.
ENTHUSIASM RISES. LAP TIMES FALL.
Driving dynamics and efficiency in the BMW M6 Coupé.
When the M TwinPower Turbo 8-cylinder engine is stirred into action underneath the elongated hood, the limits between the pit lane and the garage are no longer clear. Its racing genes are unmistakable − the BMW M6 Coupé is bursting with agility and precision in every fibre. The contoured roof lowers the centre of gravity due to its reduced weight, for example − increasing dynamic performance while enhancing efficiency. This puts the elegant sports coupé in pole position every time.


Dependent on conditions and usage, features specific to the materials used can lead to operational noises particularly in wet conditions just before the vehicle comes to a halt. The impact of moisture and road salt can cause the braking action to be equivalent to a conventional brake system. This can for a short time be experienced as a reduction in braking action and can be balanced out by greater pressure on the pedal where necessary.