TEAM BMW.
Powering Performance, one athlete at a time.
Efficient performance. Innovation. Powerful, graceful forms. These are just some of the traits BMW Canada shares with the Olympic movement. It is for these reasons that BMW Canada is proud to partner with the Canadian Olympic Team through 2016. As National Partner and Official Vehicle of the Canadian Olympic Team, BMW will continue to provide athlete support and generate further fundraising opportunities for the team.
CANADIAN OLYMPIC TEAM.
To learn more about any Team Canada athlete, visit The Canadian Olympic Team Website, www.olympic.ca.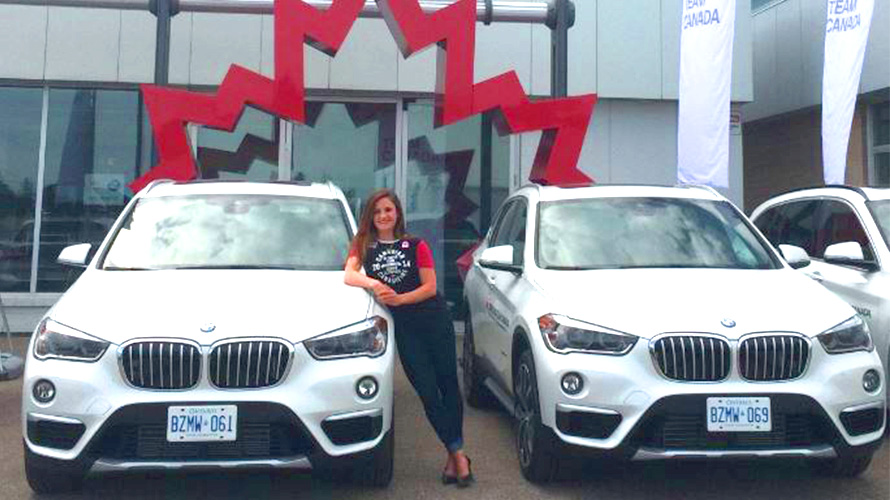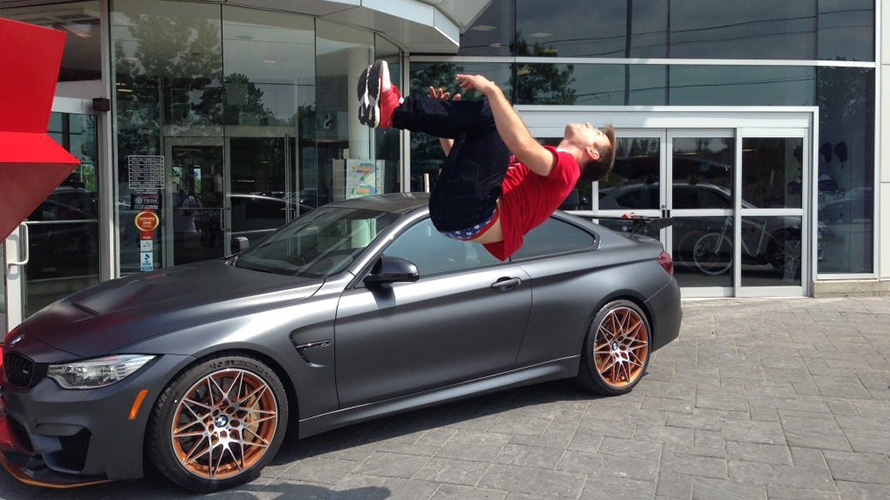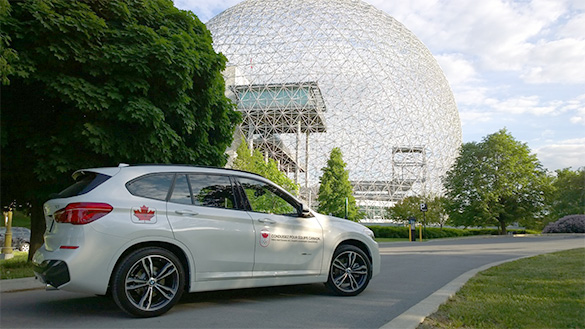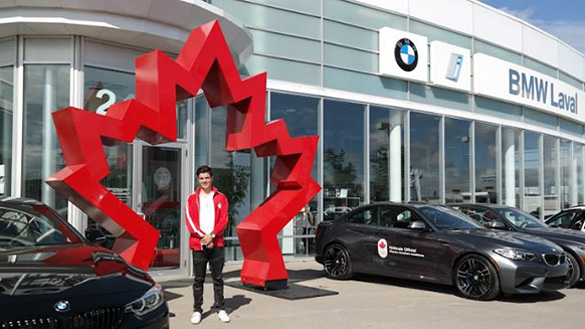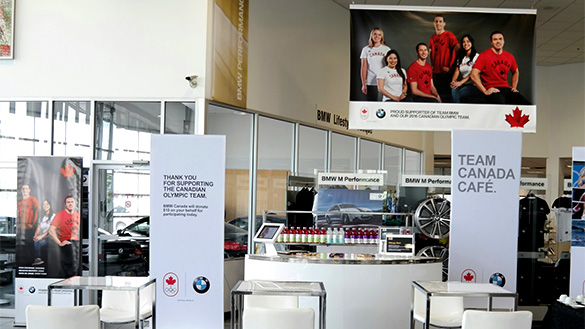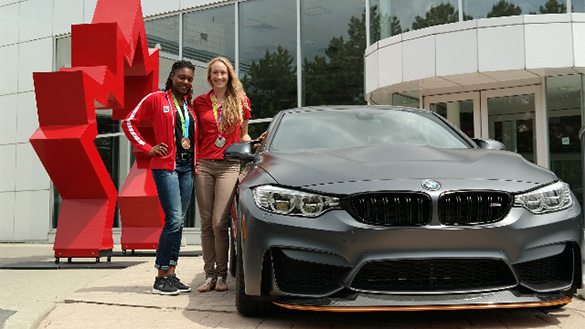 DRIVE FOR TEAM CANADA.
In May and June of this year, Drive for Team Canada visited BMW Retailers across the country providing Canadians with thrills behind the wheel and inspiration from Canadian Olympians. Participants were provided the opportunity to test drive any new BMW model. BMW Canada will be donating $10 to the Canadian Olympic Foundation for each test drive that was completed, benefiting the development of future Olympians.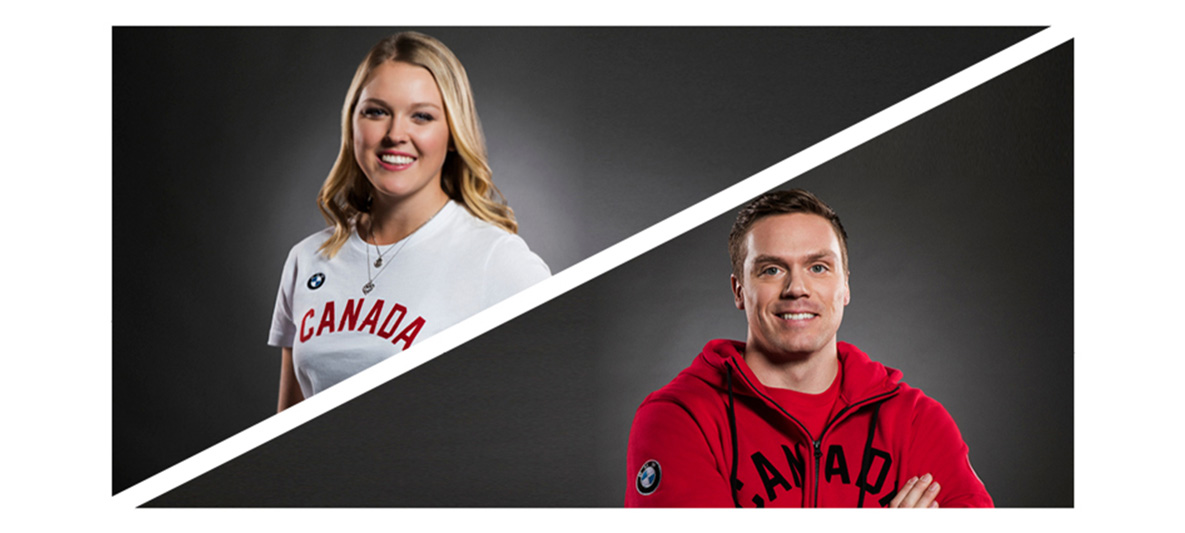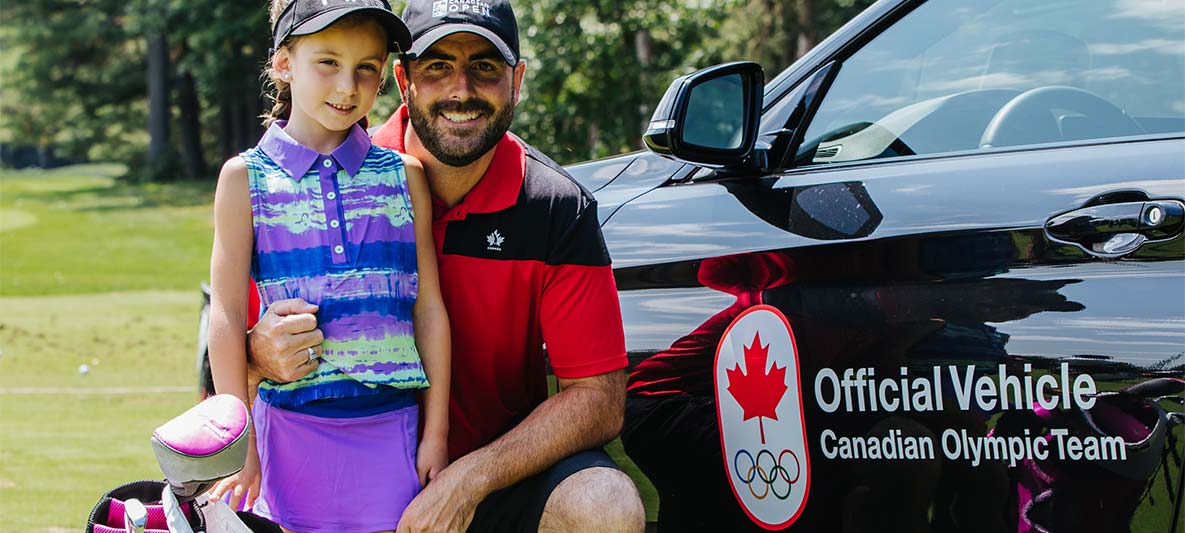 TEAM BMW ATHLETE EXPERIENCE.
Each of our Team BMW athletes inspire Canadians from coast to coast with their dedication and passion, and this year BMW Canada offered fans the opportunity to meet one of them for an unforgettable experience. In May, fans selected between either playing nine holes of golf with LPGA star, Brooke Henderson, or kayaking with Olympic medalist and world record holder, Mark de Jonge. Two lucky fans won the experience of a lifetime.

Mark & Brooke Adventures.
As the fastest K1 200m sprint kayaker in the world, Mark de Jonge embodies dynamics and precision. Erika Komori and Bart Golebiewski of Toronto kayaked alongside Mark in Halifax and learned about his journey to the top.

LPGA star Brooke Henderson has her sights set on Gold with golf making its return to the Olympics in Rio this summer. Tom Marwick and Bella Marwick of Orillia had the opportunity to learn from the best and golf with Brooke at The Ottawa Hunt & Golf Club.
TEAM BMW: SUMMER ATHLETES.
In addition to being the official vehicle of The Canadian Olympic Team. BMW proudly supports these 11 inspirational Canadians. The enthusiasm and perseverance our summer athletes demonstrate on a regular basis are a constant source of inspiration to all Canadians. The accolades they have garnered throughout their esteemed careers truly are a tribute to the dedication they show to achieving their personal best.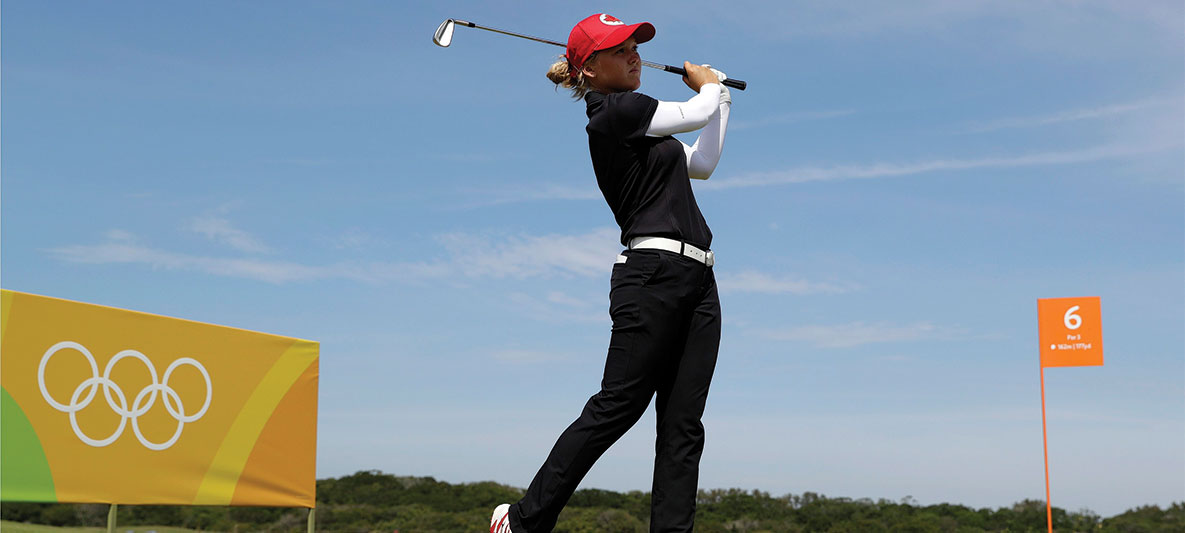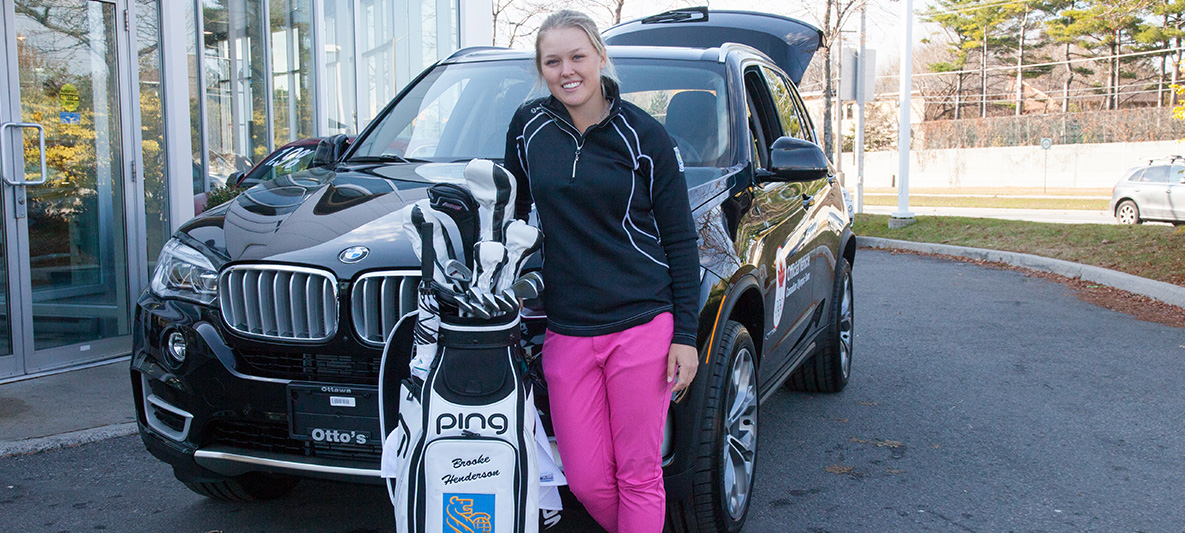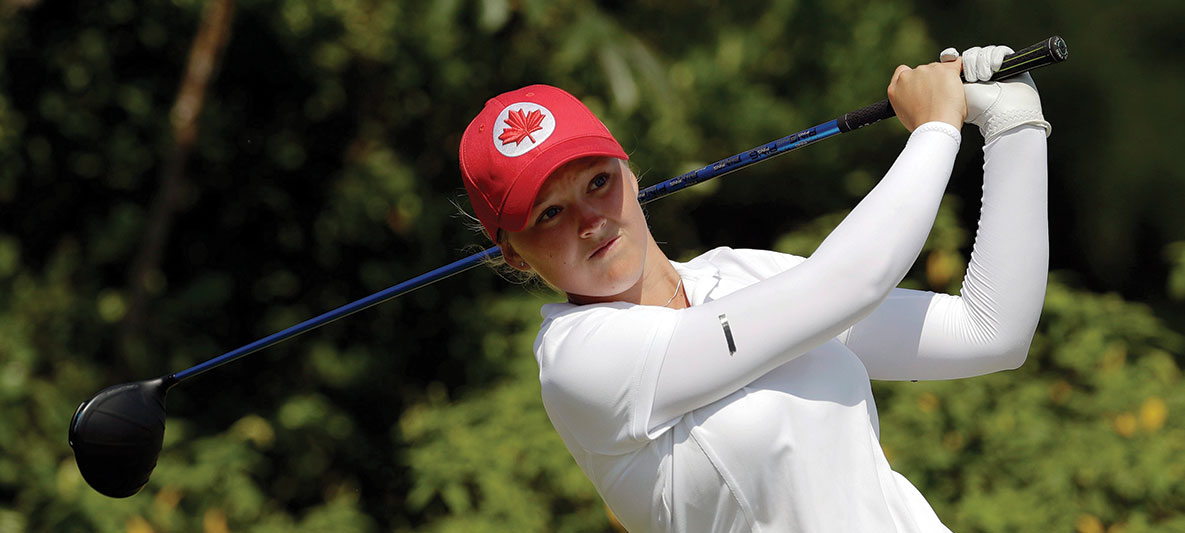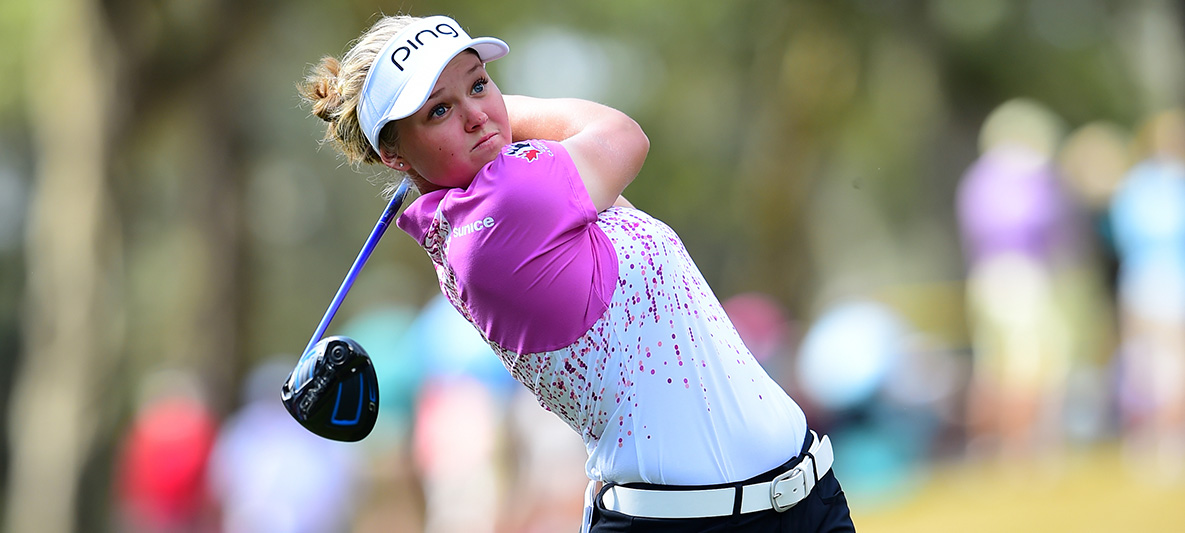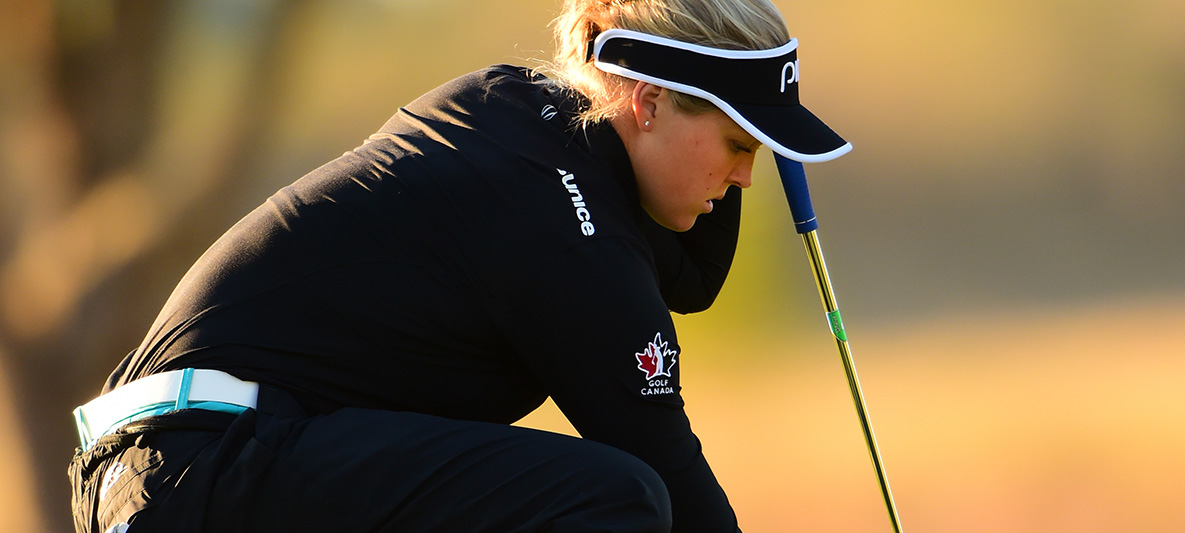 Brooke Henderson, Golf.
Growing up watching her big sister play, Brooke from Smiths Falls, Ontario took to golf immediately, getting her hands on her first clubs at the age of 3 and into her first competitive competition at 9. Since then, Brooke became the youngest golfer ever to win a pro event, earned her first LPGA Tour victory at the Cambia Portland Classic last August and became the second youngest golfer to ever win the KPMG PGA Championship. She has rocketed to #3 in the Women's World Golf Rankings and played an inspiring tournament at the Rio 2016 Olympic Summer Games, finishing just two strokes off the podium.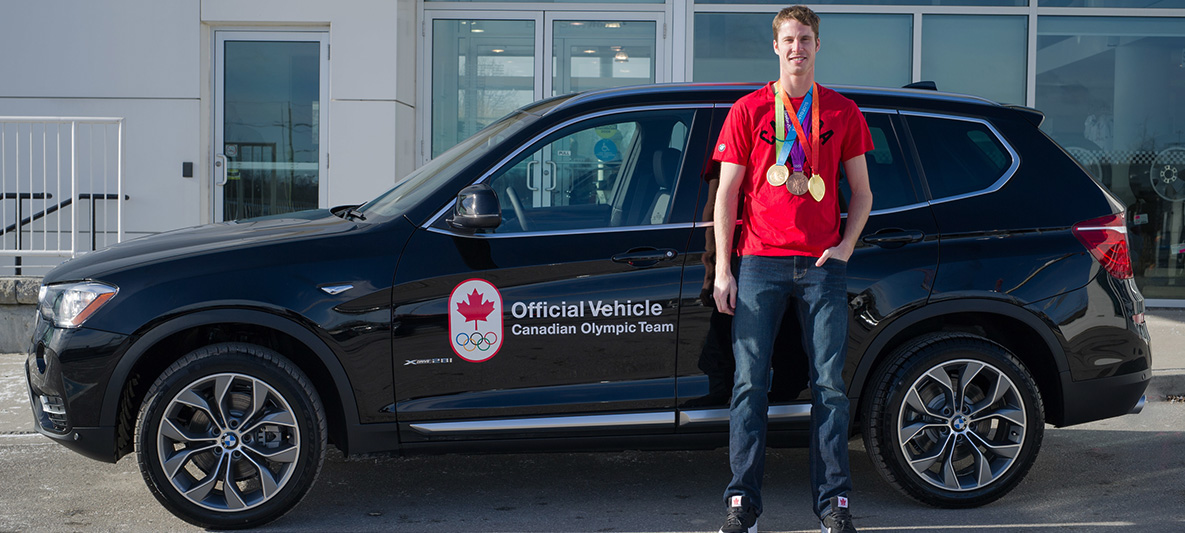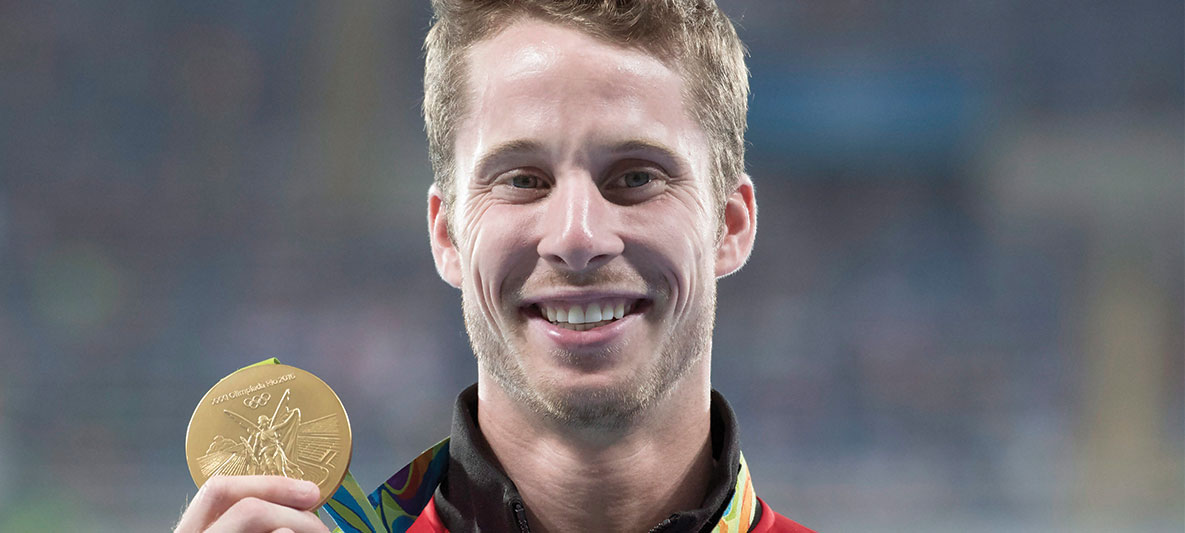 Derek Drouin, High Jump.
Derek, a high jumper from Corunna, Ontario, was a 5-time NCAA champion at Indiana University. He captured Bronze for Canada at the London 2012 Olympic Summer Games, won Gold at the 2014 Commonwealth Games, won Gold again at the 2015 Pan American Games in Toronto, and became the first Canadian to win Gold in high jump at the IAAF World Track & Field Championships just a month later. He is also one of only twelve men in history to reach the height of 2.40m, with his jump at the Drake Relays. Above all, Derek made Canadians proud capturing Gold at the Rio 2016 Olympic Summer Games with a powerful 2.38m jump in the finals.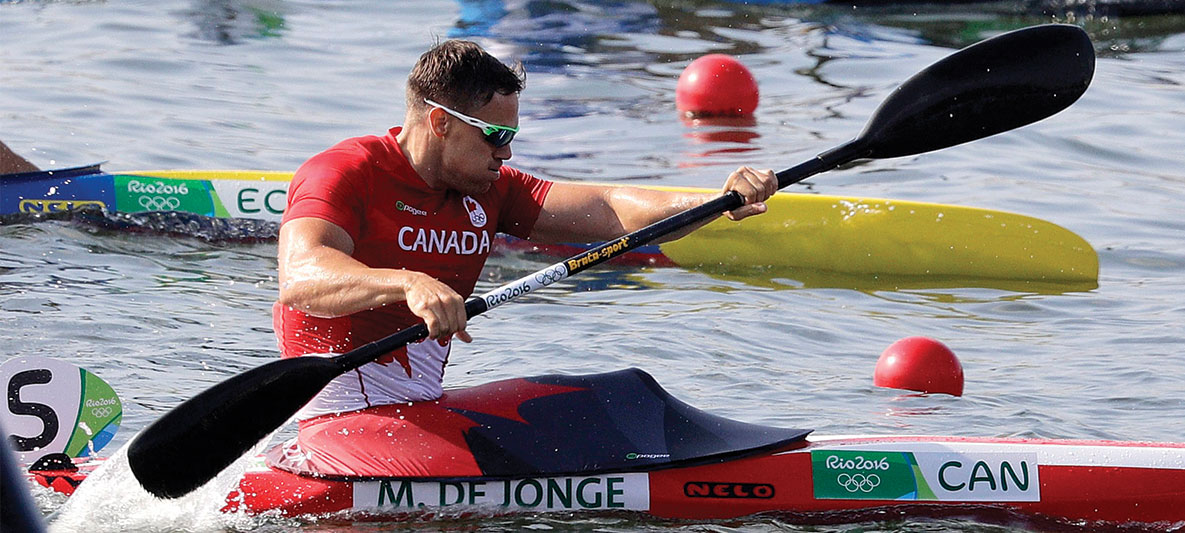 Mark de Jonge, Sprint Kayak – K1 200M.
After competing for several years in the 1000m and 500m distances, Mark from Halifax, Nova Scotia, pursued a career in engineering only to return to full-time training in 2011 for the 200m distance. Mark won Bronze at the London 2012 Olympic Summer Games and is the a two-time defending World Champion in the men's sprint kayak K1 200m event. Mark qualified for the finals and finished less than half of a second from reaching the podium at the Rio 2016 Olympic Summer Games.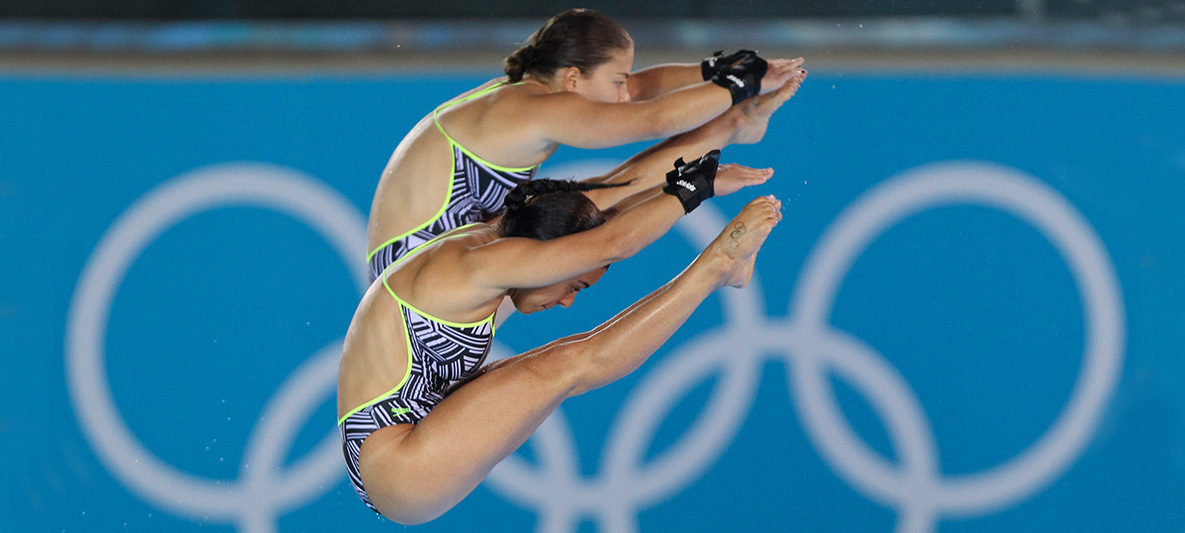 Meaghan Benfeito, 10m Individual & 10m Synchronized Diving.
Meaghan Benfeito from Laval, Quebec decided to give diving a try after seeing first-hand how much fun Alexandre Despatie and Émilie Heymans were having while "flying" through the air. From that day, she closely followed the same path as these two diving legends and in 2008 competed at her first Olympics in Beijing. At London 2012 she captured her first Olympic medal; a bronze in 10m synchro with her friend and partner, Roseline Filion. Having won Gold at the Pan Ams in Toronto and another Bronze at 2015 World Championships, Meaghan continued with her winning ways at the Rio 2016 Olympic Summer Games. She finished with two Bronze medals, one in the Women's 10m platform, and another in the Women's synchronized 10m platform with diving partner Roseline Filion.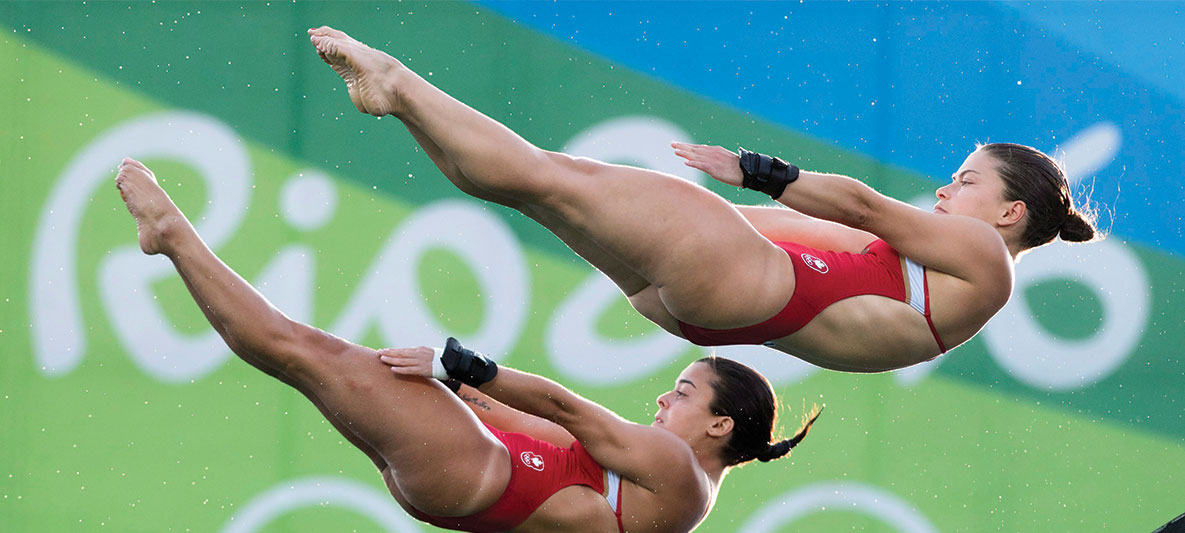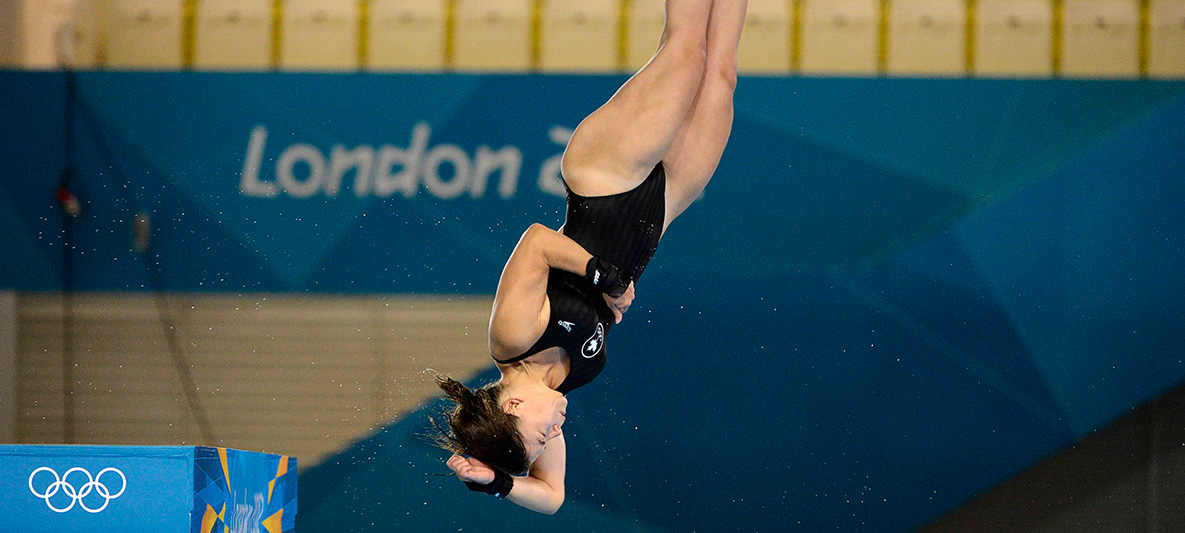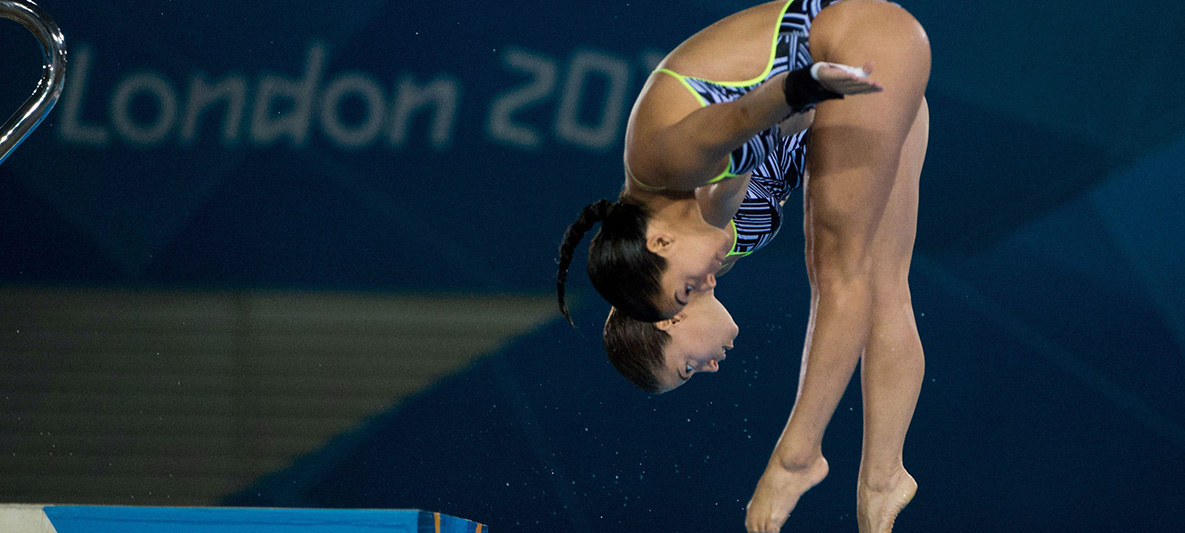 Roseline Filion, 10m Individual & 10m Synchronized Diving.
Originally a gymnast from ages 5 to 9, Roseline switched her focus to diving after being inspired by Annie Pelletier's bronze medal performance at the 1996 Olympic Games in Atlanta. Twelve years later, she realized her own Olympic dream by qualifying to compete at the 2008 Games in Beijing. She experienced the biggest moment of her career alongside her synchro partner, Meaghan Benfeito, as they won Olympic bronze together at the London Games in 2012. After Gold at Pan Ams and Bronze at World's with Meaghan in 2015, Roseline suffered an ankle injury late in the year. Just six weeks later she was back in competition on the World Cup earning Canada a second spot in 10 metre Individual for Rio. Roseline was able to overcome this Olympic-threatening injury and took home the Bronze medal in Women's synchronized 10m platform with diving partner Meaghan Benfeito.

Ryan Cochrane, Freestyle Swimming – 400M & 1,500M.
Ryan began swimming with his twin brother Devon in the Red Cross Learn to Swim Program. Now at the age of 27, Ryan from Victoria, BC is the Canadian record holder in the 400m, 800m and 1500m Freestyle, and a two-time Olympic medalist having won Bronze in the 1500m in Beijing and Silver in that discipline in London. He has also been named Canadian Swimmer of the Year from 2008 – 2015 with multiple World Championship, Commonwealth Games and Pan Am Games podiums and titles to his credit. Competing in the most grueling of all short course swimming events, the veteran leader of Canadian swimming was honoured as one of Team Canada's co-captains. Ryan showed tremendous drive and determination throughout his events in at the Rio 2016 Olympic Summer Games.