FASCINATION IN ITS MOST PASSIONATE FORM.
The highlights of the BMW Concept 4.
A NEW TYPE OF THRILL.
The design highlights of the BMW Concept 4.
Nothing is more attractive than sheer driving pleasure. The BMW Concept 4 demonstrates this with every millimeter of its athletic proportions, the reduced design language and the exceptional Forbidden Red paint finish. Clearly illustrating the fact that this is no conventional coupé is above all the exclusive vertical BMW kidney grille, which, alongside narrow, open LED headlights with laser light, focuses attention on the front of the vehicle. A second glance reveals the figure 4 in the kidney grille behind the horizontal decorative elements made of mirrored crystal; the number appears to recur infinitely and also features in the modern interpretation of the side air inlets. Weather strip mirrors made of polished aluminum accentuate the elegant side. The elongated roof line and the athletic shoulder line along with the narrow, three-dimensional rear lights and the impressive black diffuser give the rear its extremely attractive and sporty aesthetic.
A DESIGN THAT CAPTIVATES. DYNAMICS THAT AWAKEN DESIRE.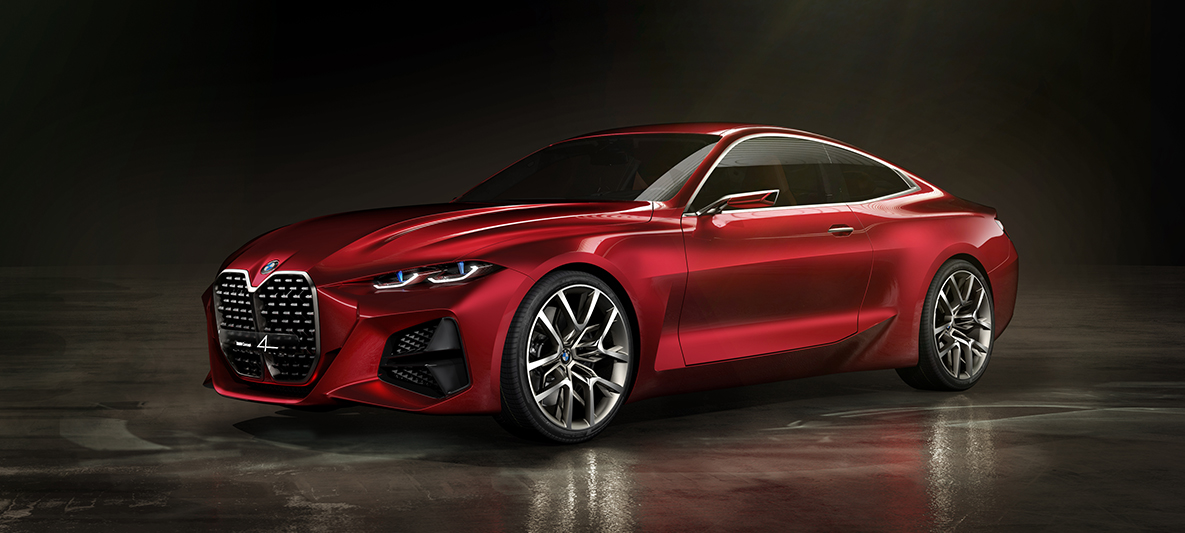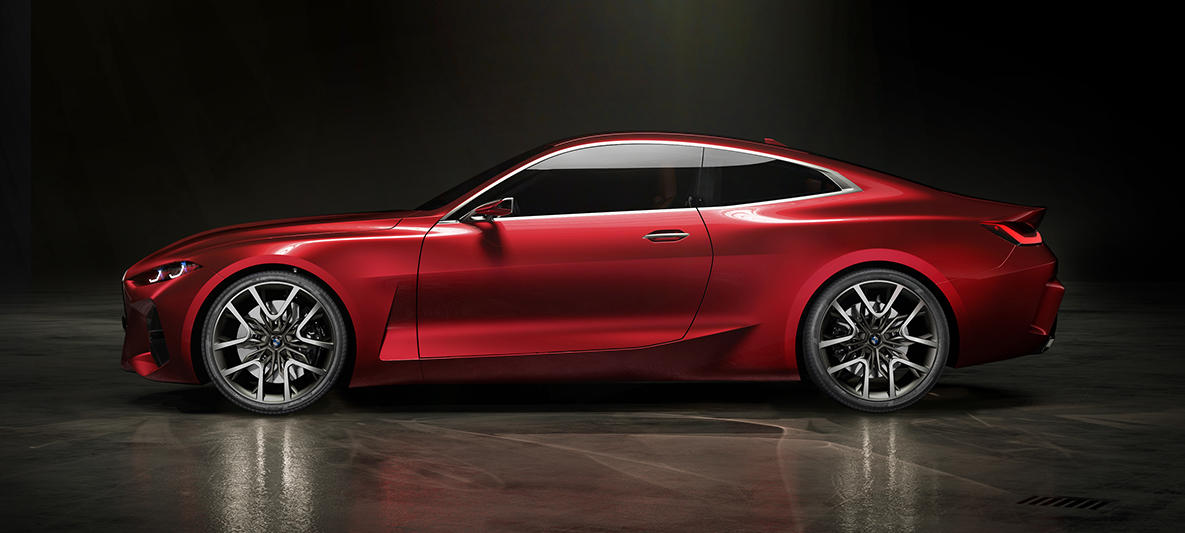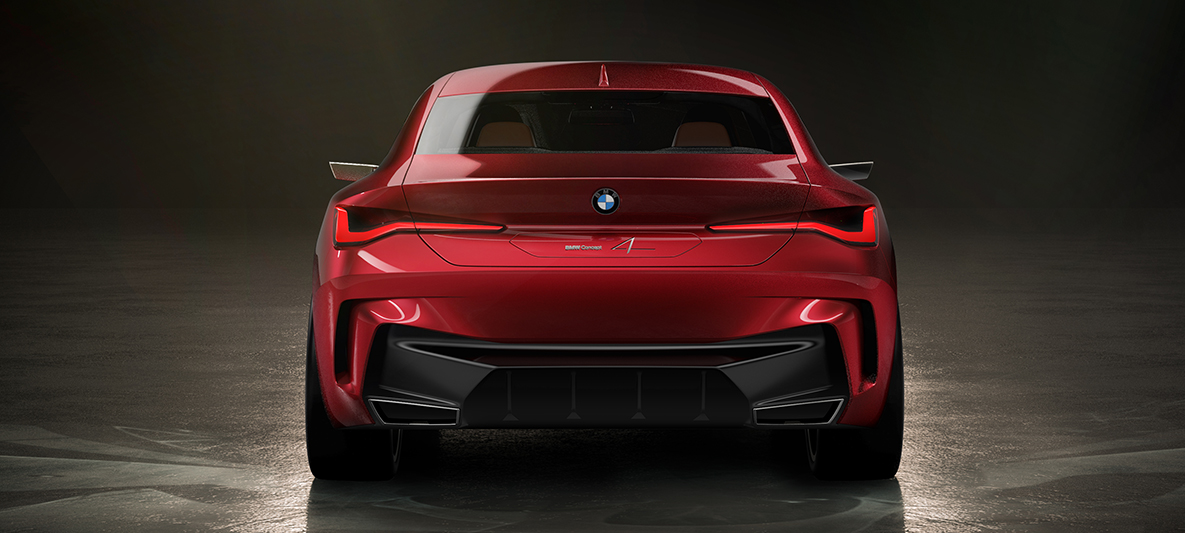 THE DESIGN PROCESS.