YOUR SOUNDTRACK FOR THE STREET.
Online Entertainment.
There are moments in life that only really become something special with the right song. Online Entertainment offers your more than 22 million tracks and 250 genres for every single one of these moments. Whether it's a beach party, coastal tour or the route to work – with BMW ConnectedDrive you have the track to match every situation, every road and every mood.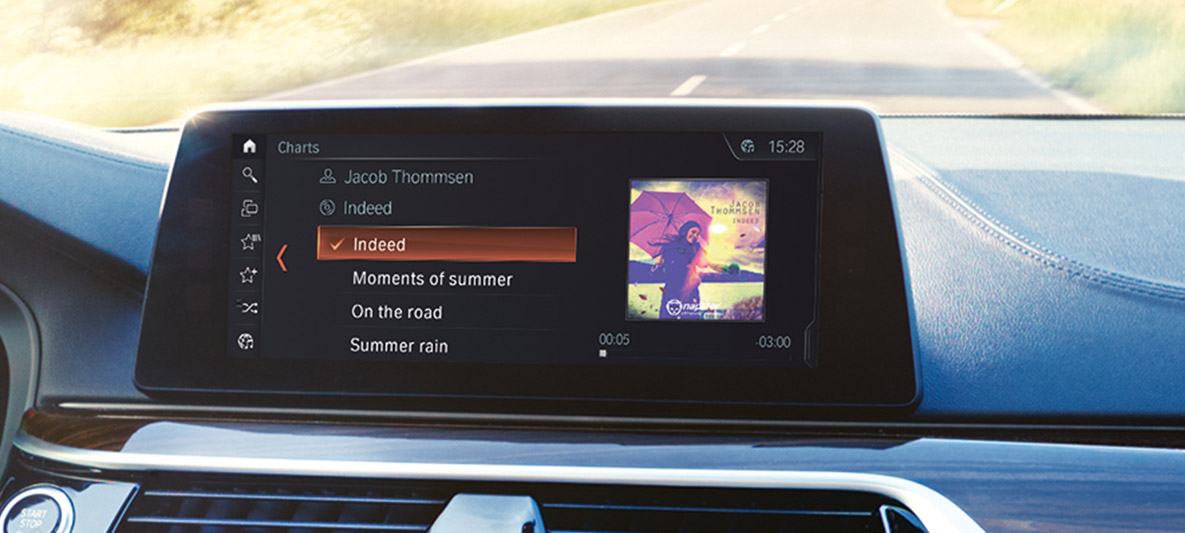 YOUR MUSIC STARTS HERE.
Online Entertainment brings music into your BMW – without having to use any other devices such as your smartphone. There are no limits. You simply open an account for unlimited music access with the BMW music partners (i.e. Napster) and then you can listen to all your favourite songs while in your vehicle or download them onto the built-in hard disc.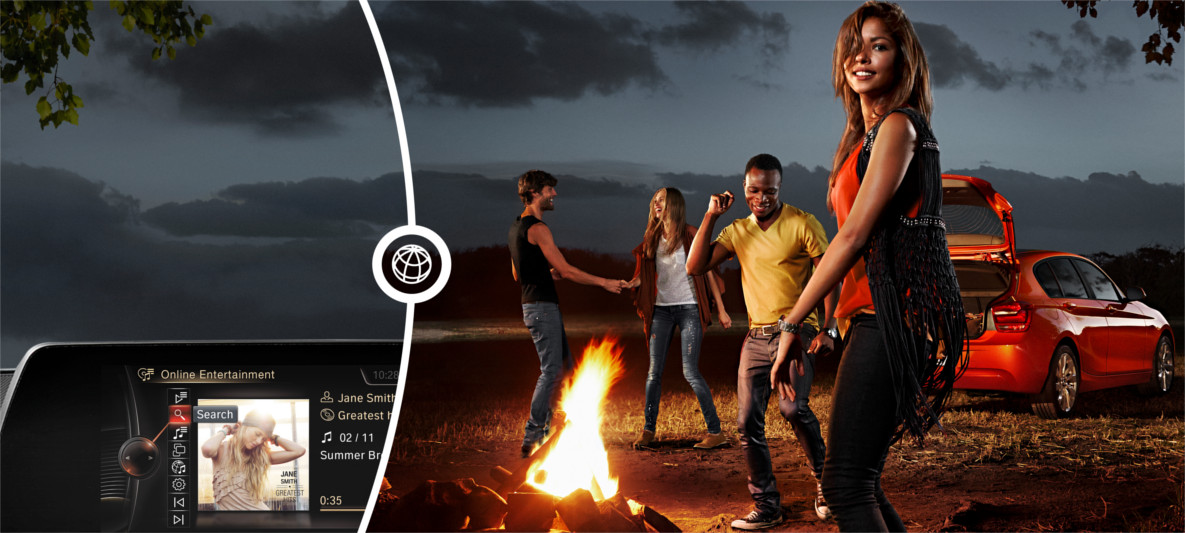 MUSIC FOR WHEREVER YOU END UP.
But your BMW is not the only place for music: your account also gives you access to music on your smartphone and any other device supported by the specific provider. So you can listen to it simply anywhere. And all of this without any additional costs currently in six European countries: France, Germany, Italy, the Netherlands, Spain, United Kingdom.

Requirements/availability

Requirements:
• ConnectedDrive Services as special equipment
Availability:
• only in combination with the Navigation system Professional, Navigation system Business, Radio Professional