INTERIOR COMFORT.
BMW offers a wide range of accessories to make journeys in your BMW even more enjoyable. Whether innovative BMW LED Door Projectors, the BMW Snap-In Adapter for the Apple iPhone 6/6S™ or the versatile BMW Travel & Comfort System – you're able to find just the right solution for every situation.
Apple iPhone is a registered trademark of Apple Inc.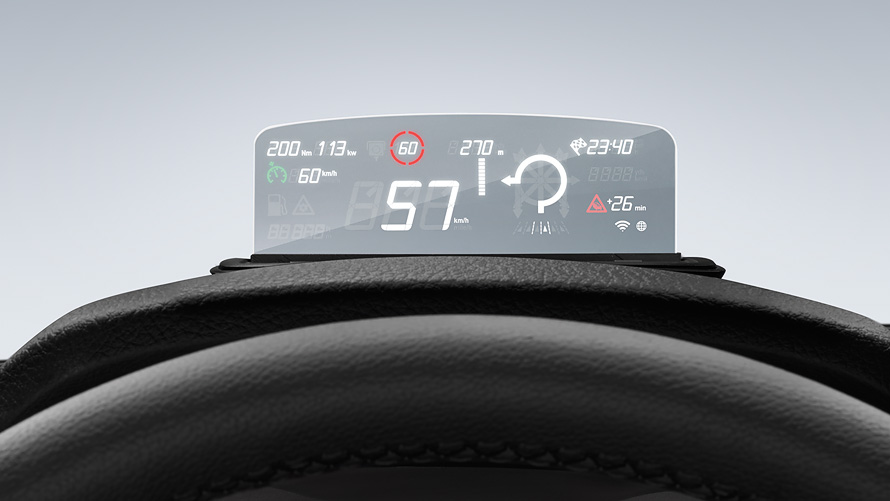 BMW Integrated Navigation and Head-Up Screen.
BMW Integrated Navigation and other innovative connectivity products help you to reach your destination. BMW Integrated Navigation is retrofittable and can be perfectly integrated into many BMW models. It is regulated using the BMW iDrive Controller and shows maps on the high-resolution 6.5'' colour display. The innovative BMW Head-Up Screen, which can also be retrofitted, shows navigation tips, speed, fuel levels and other important vehicle data – projected directly into your line of vision.
Digital road maps.
The digital road maps for BMW navigation systems are an invaluable assistant for travelling domestically and within the Continental USA. In addition to up-to-date street changes, they also contain useful information for when you're out on the road.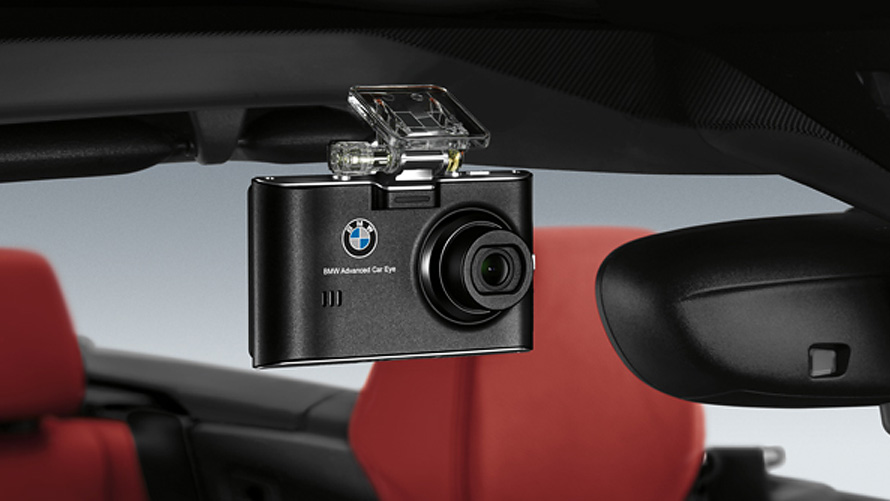 BMW Advanced Car Eye.
This highly-sensitive full HD camera provides detailed videos from the vehicle perspective. It will also activate when the vehicle suffers an impact and documents potential accidents as well as (attempted) break-ins. Light-sensitive sensors offers excellent shots both during the day and at night. BMW Advanced Car Eye can be used in almost all BMW models.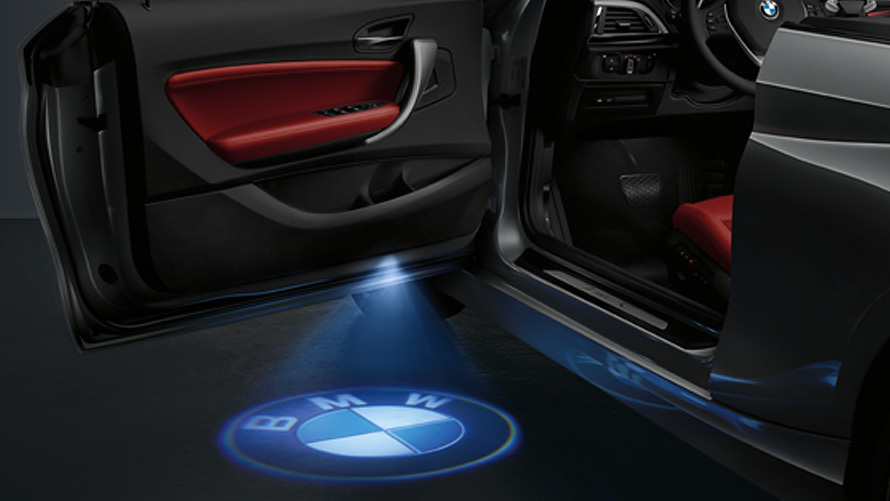 BMW LED Door Projectors.
The innovative BMW LED Door Projectors make entering and exiting the vehicle a special experience. When the doors are opened, the BMW LED Door Projectors are activated automatically and beam a graphic onto the ground next to the vehicle. For your very own personal touch, you can choose from a range of designs, offering an individually illuminated entry area.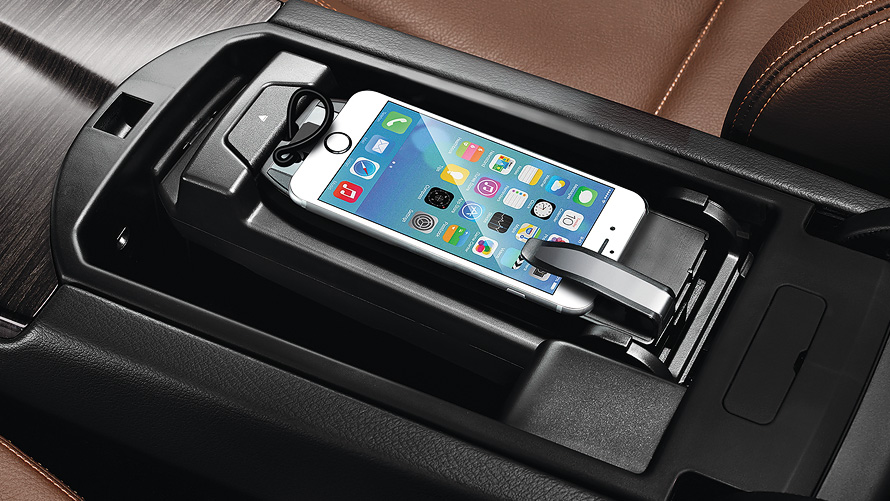 BMW Snap-In Adapter for Apple iPhone 6/6S™.
The Universal snap-in adapter offers secure stowage and rapid charging of Apple iPhone 6/6S™ devices with the Lightning connector, and enables music saved on the device to be played. Depending on the vehicle and its equipment, album covers can also be shown in the vehicle display.

Apple iPhone is a registered trademark of Apple Inc.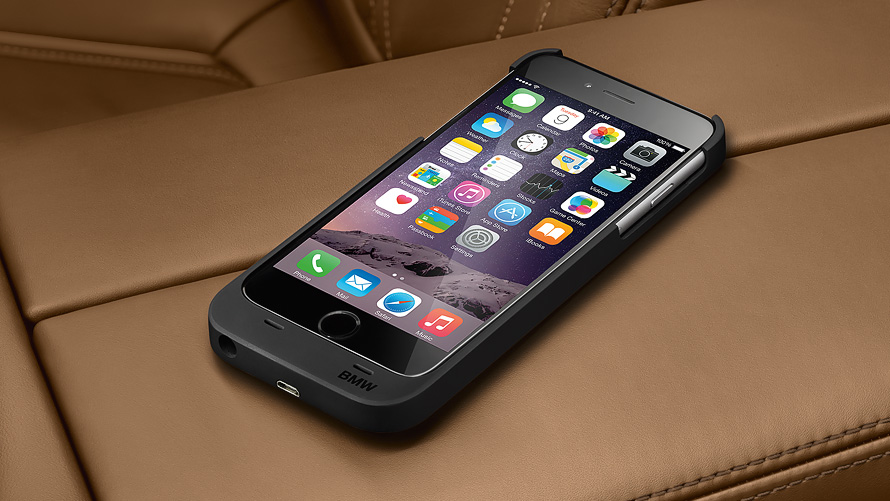 Wireless charging case.
The wireless charging case permits wireless charging of Apple iPhones 5™, 5S™ and 6 Plus™. The phone is placed into a black, one-piece unit with BMW branding. The wireless charging case enables charging in combination with the BMW wireless charging option and all QI-certified chargers. For use in vehicles equipped with telephony with wireless charging or in combination with the wireless charging snap-in adapter.

Apple iPhone is a registered trademark of Apple Inc.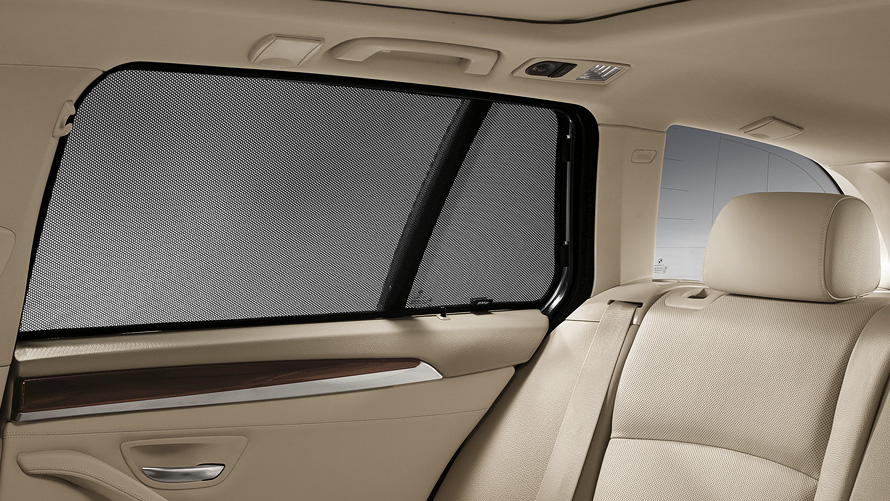 Sunblind.
The sunblind: an essential companion particularly on long journeys during summer. It can easily be attached to the window frame and can even be used when the window is open. Its precise fit, it is especially ideal for protecting passengers from direct sunlight and helps to reduce the temperature inside the vehicle. The sunblind is available for a wide range of BMW models.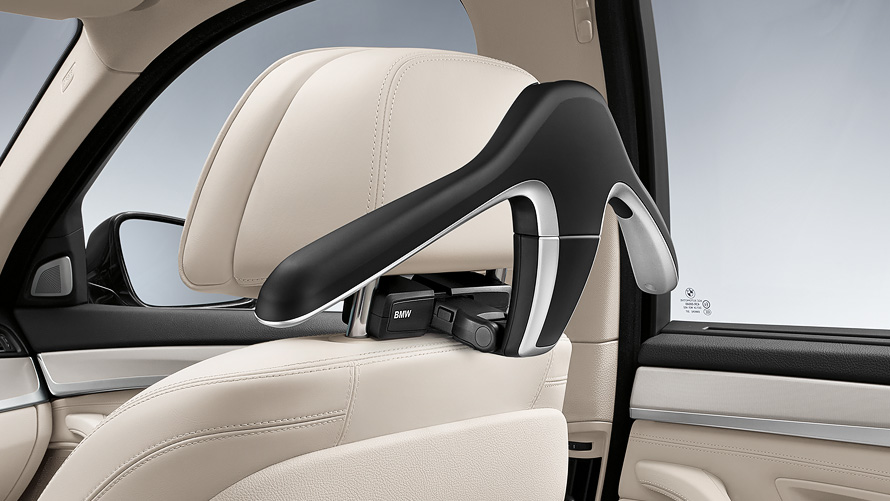 Travel & Comfort System.
The Travel & Comfort System offers various components such as the practical folding table that has an additional integrated cup holder, the clothes hanger on the rear side of the backrest, the universal hook to stow items of clothing or light bags on the rear side of the backrest and also the tablet holder which easily accommodates landscape and portrait views. All system components must be latched onto the sturdy base carrier, which can be easily attached between the headrest pillars.
STAY ON THE RIGHT TRACK.
Many roads lead to your goal. So that you choose the best of them for your journey, we continuously make sure that our maps are always up to date. No matter which BMW navigation system you own, here you will find everything about how to update your current maps.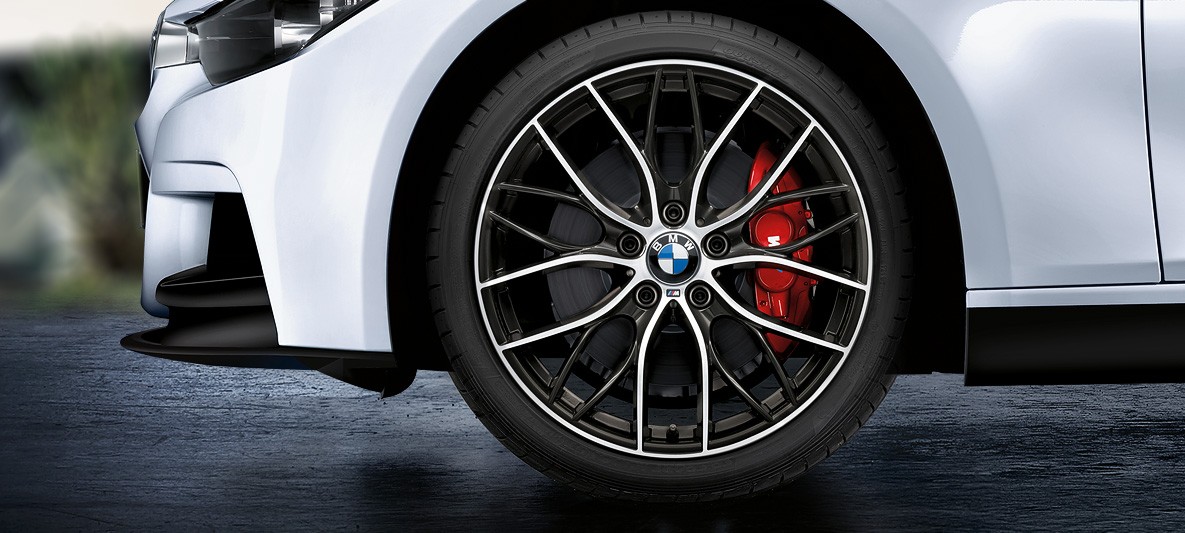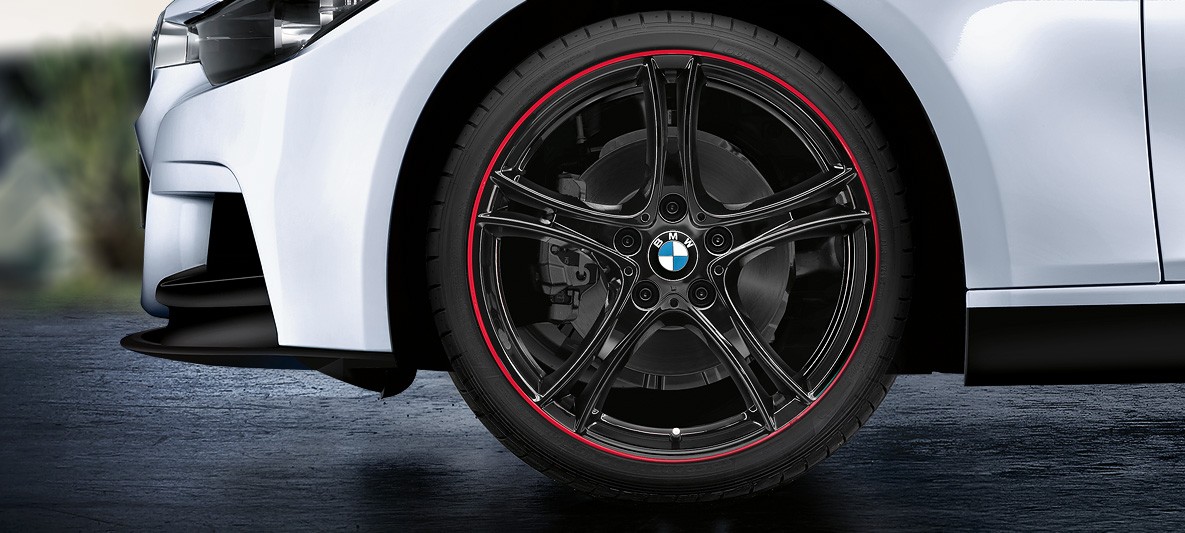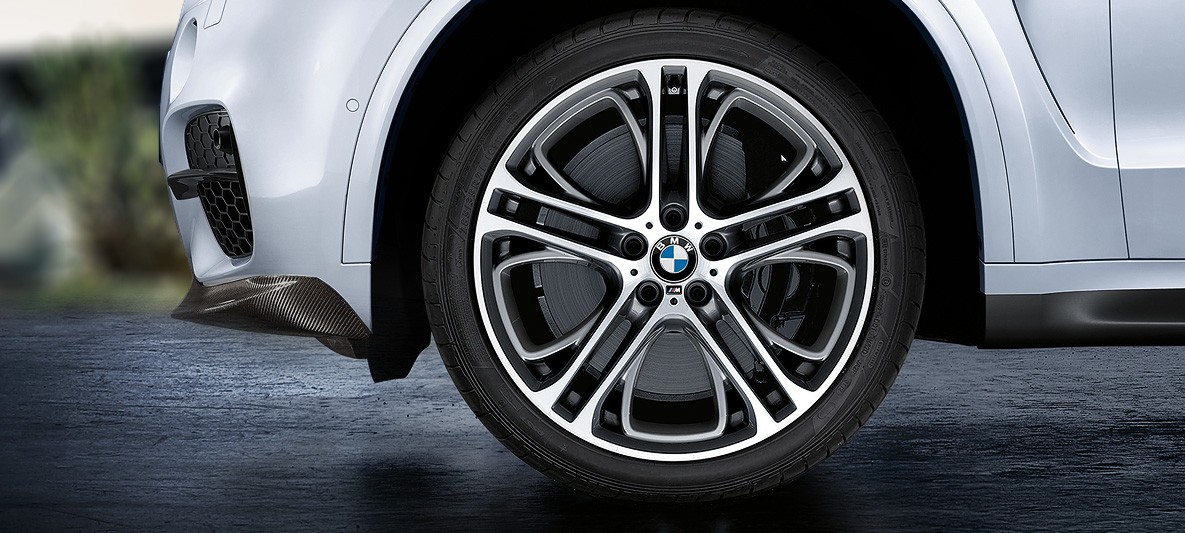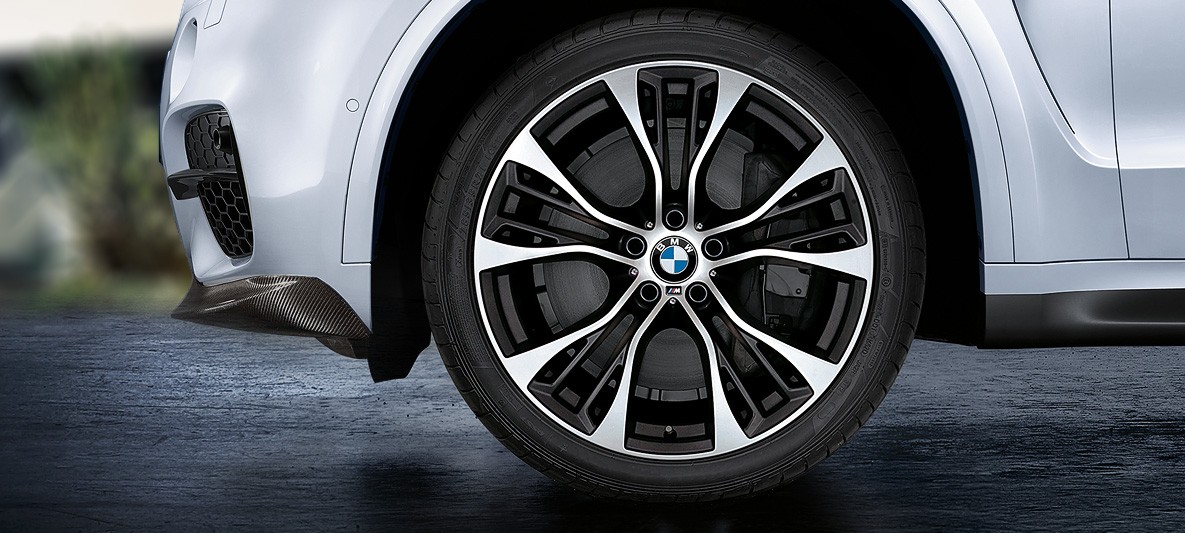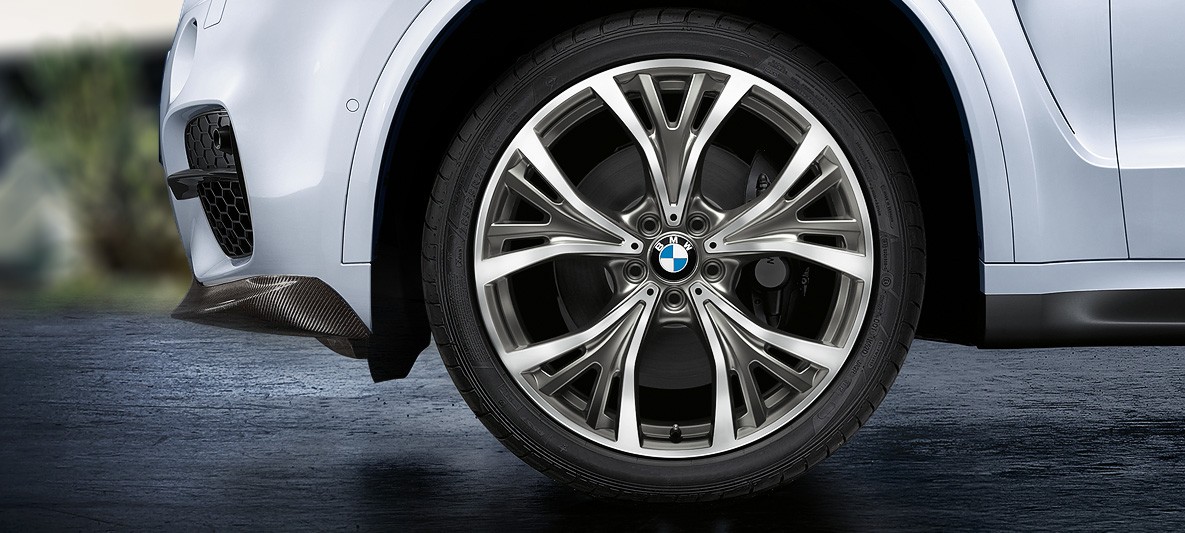 SUMMER WHEEL PACKAGES.
BMW approved high-performance wheel packages keep your BMW performing ahead of the curve and looking great all season long. The right set of wheels can elevate a vehicle to its full potential. BMW approved high-performance wheel packages are extensively researched and masterfully engineered to fit your specific BMW.
Another key for driving safety is tire pressure. All new BMW vehicles have been fitted with a tire pressure control system (RDC). BMW offers most BMW Performance Wheel Packages with an RDC sensor. Your nearest BMW Retailer will be glad to advise as to whether your vehicle is fitted with a tire pressure control system and which wheel packages will best meet your needs.
LUGGAGE AND TRANSPORT.
Need extra space for family holiday luggage? Original BMW Accessories offer the perfect solution for every situation − safe, comfortable and made of high-quality materials, of course.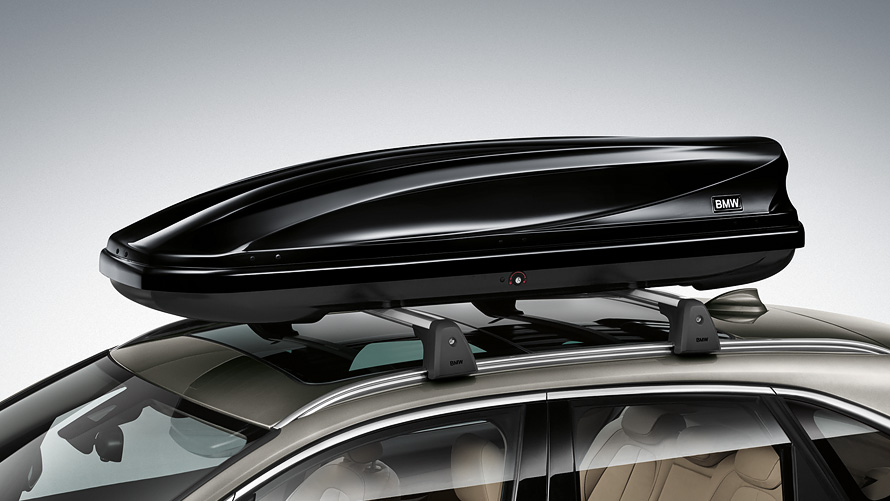 BMW Roof Box.
Travel in comfort even when you have lots of luggage: BMW Roof Boxes create additional storage capacity and are available in various colours with different volumes (320L, 350L or 460L). The elegant boxes offer easy loading with its innovative two-sided opening system. Fitted with six locking points and anti-theft features, the transport boxes also meet the required safety standards. BMW Roof Box requires Roof Rails.
BMW Basic Carrier.
Whether a roof box, a bicycle rack or a surfboard holder − the BMW Basic Carrier provides the secure basis for numerous innovative transport systems including the range of Original BMW Accessories. It can be mounted easily without requiring any tools and can be expanded to suit your individual needs. The model-specific basic carrier from BMW meets the required safety requirements, allowing an additional load capacity of 100 kg. The cross bars are made of high-strength aluminum tubing and are fitted with anti-theft protection. Available for a wide range of BMW models − except for convertibles, roadsters and the BMW 6 Series.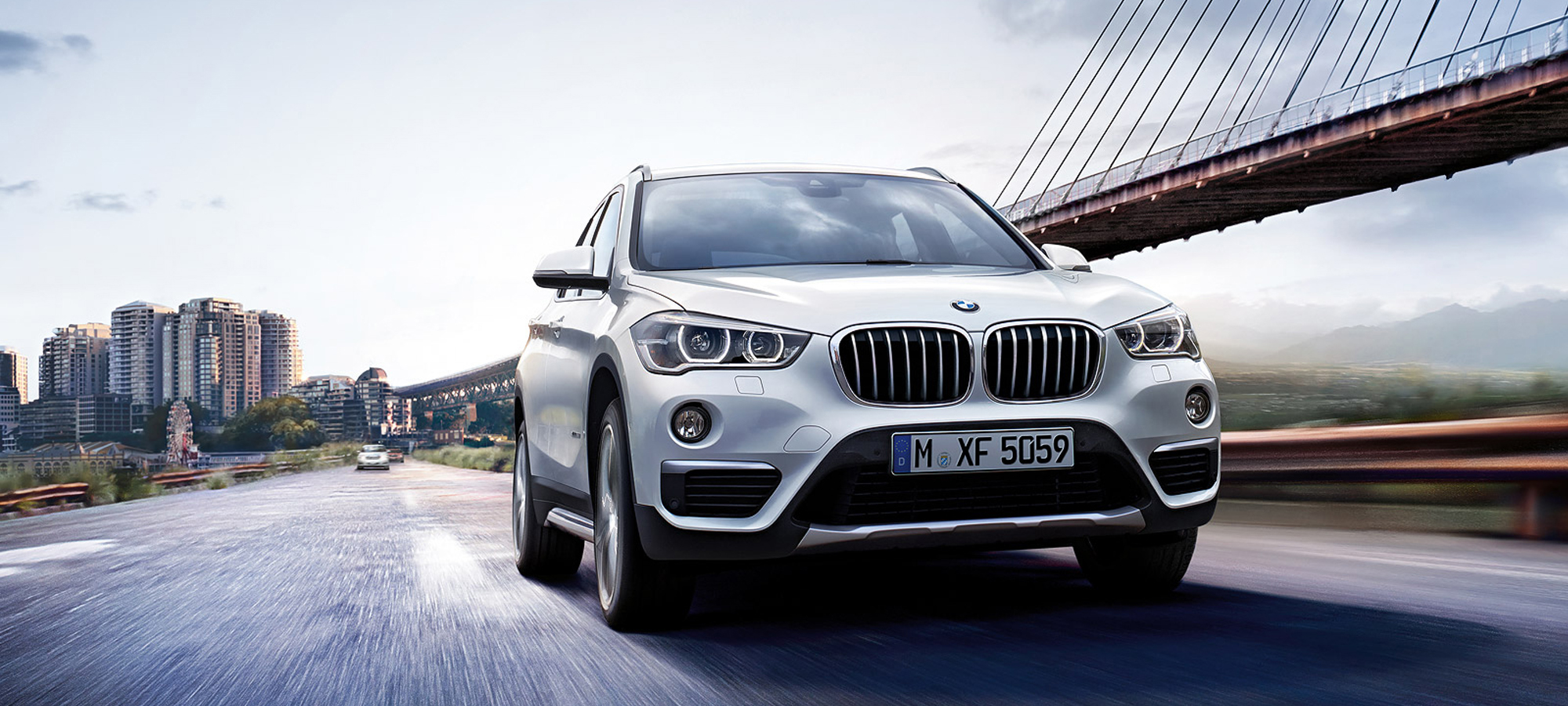 ORIGINAL BMW ACCESSORIES OFFERS.
Tailor your driving experience on the inside and out, by taking advantage of outstanding offers on Original BMW Accessories. Each accessory is made with high-quality materials and designed to match your specific vehicle. Click below to discover this month's special offers.

PURECARE – INSPIRED BY BMW I.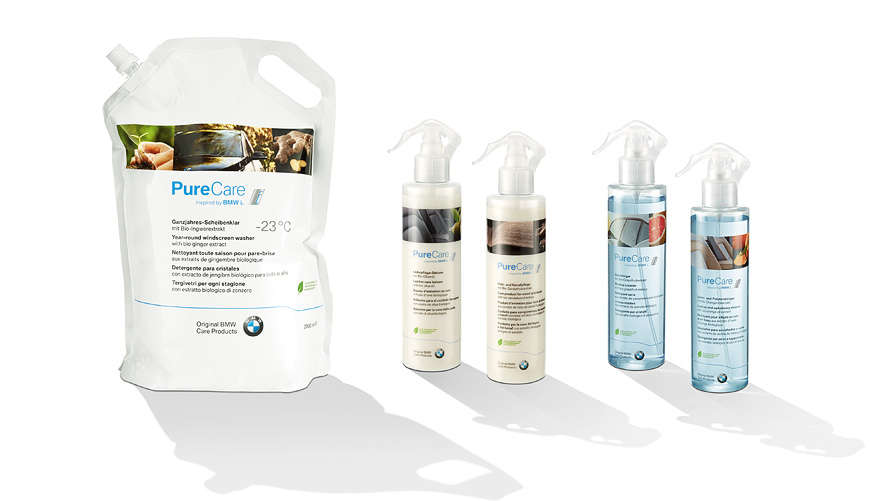 The innovative care line "PureCare inspired by BMW i" was developed with environmentally-friendly maintenance and care in mind. The products are based on purely organic fruit extracts and are free of artificial additives. The available products include an all-season screenwash with organic ginger extract, a glass cleaner with organic grapefruit extract, wood and kenaf care with organic sandlewood extract and a leather and upholstery cleaner with organic orange oil extract.
SERVICE FOR YOUR BMW.
When you buy a BMW, you don't just opt for dynamic performance and quality but also for individual service and personal care. Whether maintenance or inspection, repair or care: the individually tailored BMW service offers mean you can rely on the expertise of our specialists.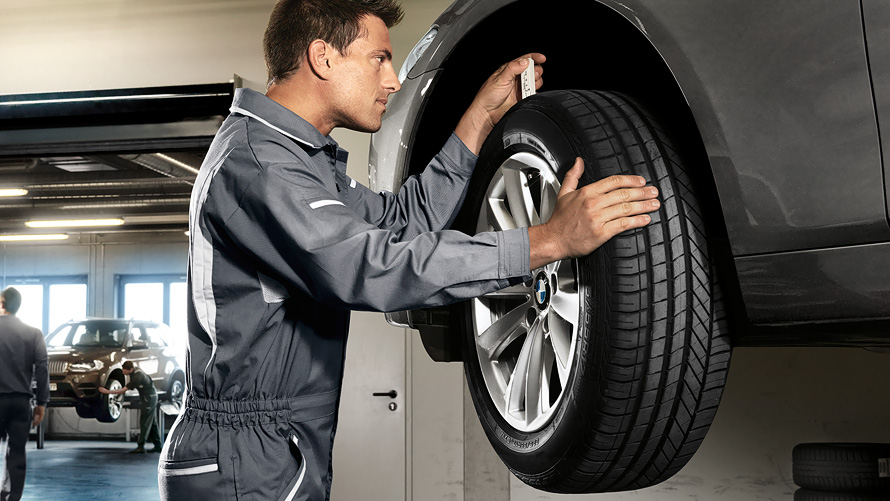 BMW Tyre Service.
The right tyres for the warm season: Come in for a BMW Tyre Service – not only do we change your tyres, you also benefit from a check of your tread depth and your brakes. Our offer for maximum convenience: we clean your winter tyres and store them for you until autumn.
BMW Service Inclusive.
Subscribe to driving pleasure: With BMW Service Inclusive, you enjoy sheer driving pleasure without having to worry about maintenance costs. When you sign up for a service package, you get service perfectly tailored to your BMW for a fixed duration or mileage. As often as you need it – and valid worldwide. There are two main points our various service offers have in common: maximum service quality by trained BMW service staff and the use of Original BMW Parts. If your BMW did not come with BMW Service Inclusive when you bought it, you can acquire it at a later stage, though not after you have had your first oil service carried out by a BMW Partner. For BMW Premium Selection automobiles, selected service packages are available after the first oil service, too.