THE NEXT ADVENTURE AWAITS.
Are you all set for the warmer months ahead? Start your journey into unforgettable memories with your BMW. It's time for great adventures. Original BMW Accessories will help make sure your journey through spring and summer is comfortable and relaxed.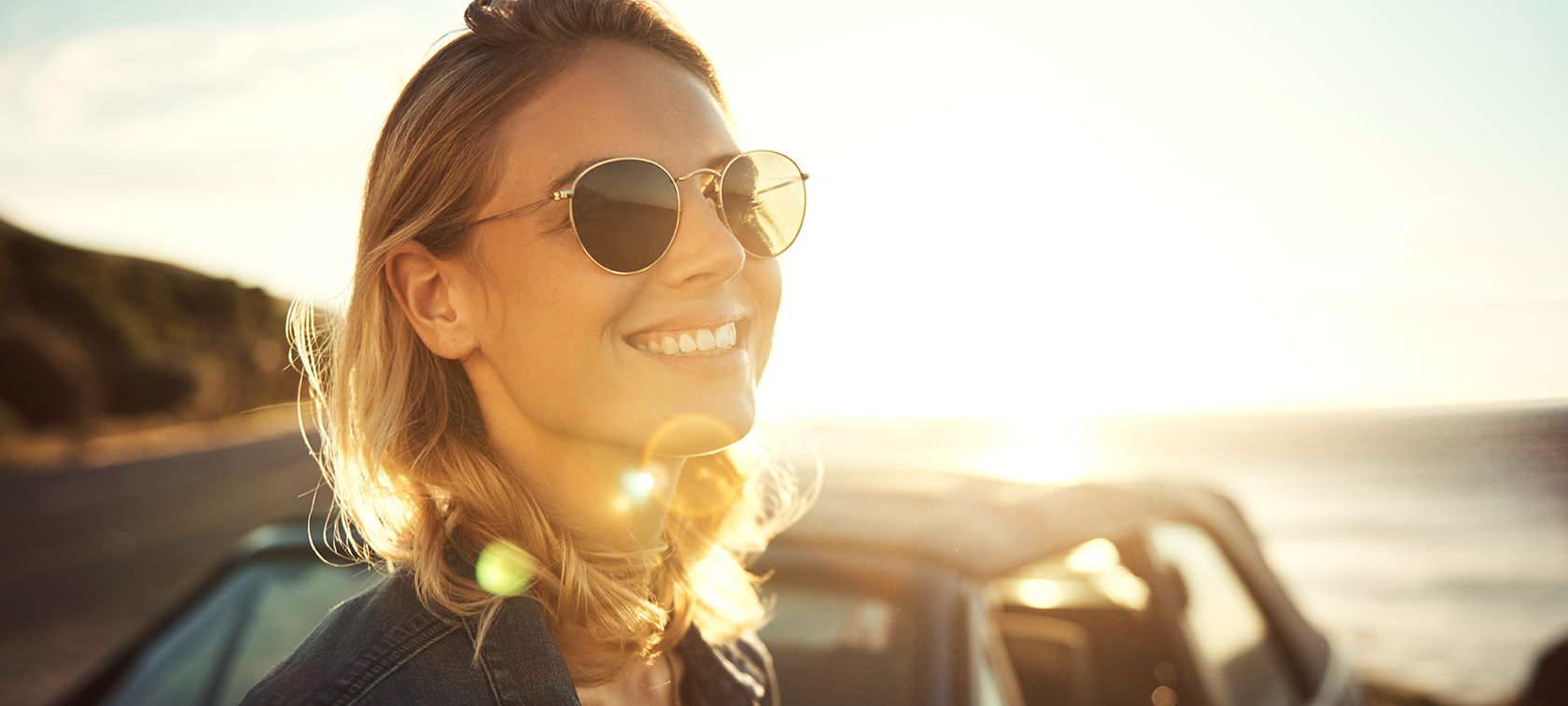 BMW Roof Rack System.
The roof cross bars can be combined with all BMW roof rack mounts and roof boxes and are the perfect visual complement to the vehicle as a whole. They are easy to install and comply with the highest quality and safety standards thanks to their sturdy construction and anti-theft locking system.
Configure now
BMW Roof Box 520 Black/Titan Silver.
The modern roof box in black with titanium silver side panels has a capacity of 520 litres and is compatible with all BMW roof rack systems. Due to the fact that it can be opened from both sides and has triple central locking on each side it is convenient to load and lock for theft protection. Also available with 420 or 320 litres.
Configure now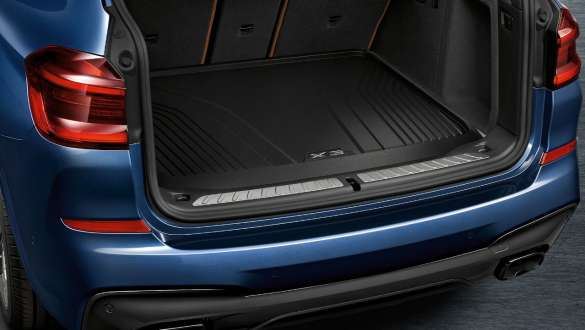 BMW Luggage Compartment Mat.
The durable, anti-slip, water-resistant fitted mat with raised borders on all sides and a shapely design protects the luggage compartment from dirt and moisture. Finished in black with a black stainless steel inlay, it perfectly complements the interior.
Configure now
BMW Travel & Comfort System.
BMW Travel & Comfort System allows the easy attachement of different convenience solutions (clothes hanger, folding table, universal hook, holder for action cameras or a range of Apple and Samsung tablets) all snap easily into place using the plug-in coupling system. The base carrier is fixed between the front seat headrest pillars and provides a secure base for all components in the modular Travel & Comfort System.
Configure now
BMW All-Weather Floor Mats.
The perfectly fitted, durable BMW all-weather floor mats with a raised border and elegant design protect the front footwell against moisture and dirt. They are black and feature a high-quality stainless steel inlay.
Configure now
BMW Universal Wireless Charging Station.
Wireless charging, any time and anywhere: Thanks to the BMW universal wireless charging station your smartphone can be charged comfortably and efficiently without a cable in the vehicle. The mobile phone is stored in a stable and safe way. Especially smart: The integrated powerbank can be removed and enables wireless charging outside the vehicle.
Configure now
THE ULTIMATE CLEANING KIT.
THE ULTIMATE CLEANING KIT.
Cleans, polishes, and protects: all in one kit. The set contains:
1 x Car Wash Shampoo Concentrate (237mL), 1 x Express Wax (473mL), 1 x Tire Shine (473mL), 1 x Wheel Cleaner Gel (473mL), 1 x Interior Cleaner (237mL), 1 x Glass Cleaner with Antifog (473mL), 2 x Microfiber Clothes (16in x 16in), 1 x wash Sponge (7.25in x 5.12in x 2.37in).

BMW SERVICE INCLUSIVE.
BMW SERVICE INCLUSIVE.
Just let go and concentrate on what really matters – enjoying the drive. With BMW Service Inclusive, you can do just that. With a single one-off payment you get all included services and maintenance tasks for a period of your choice.

Your benefits:
• Save money compared with buying individual services.
• Full cost control and transparency.
• Different packages for different needs and for new cars.
• Service specialists with BMW expertise and genuine BMW parts.
• Transferable to new owners, increasing resale value.
• Valid at participating BMW Retailers.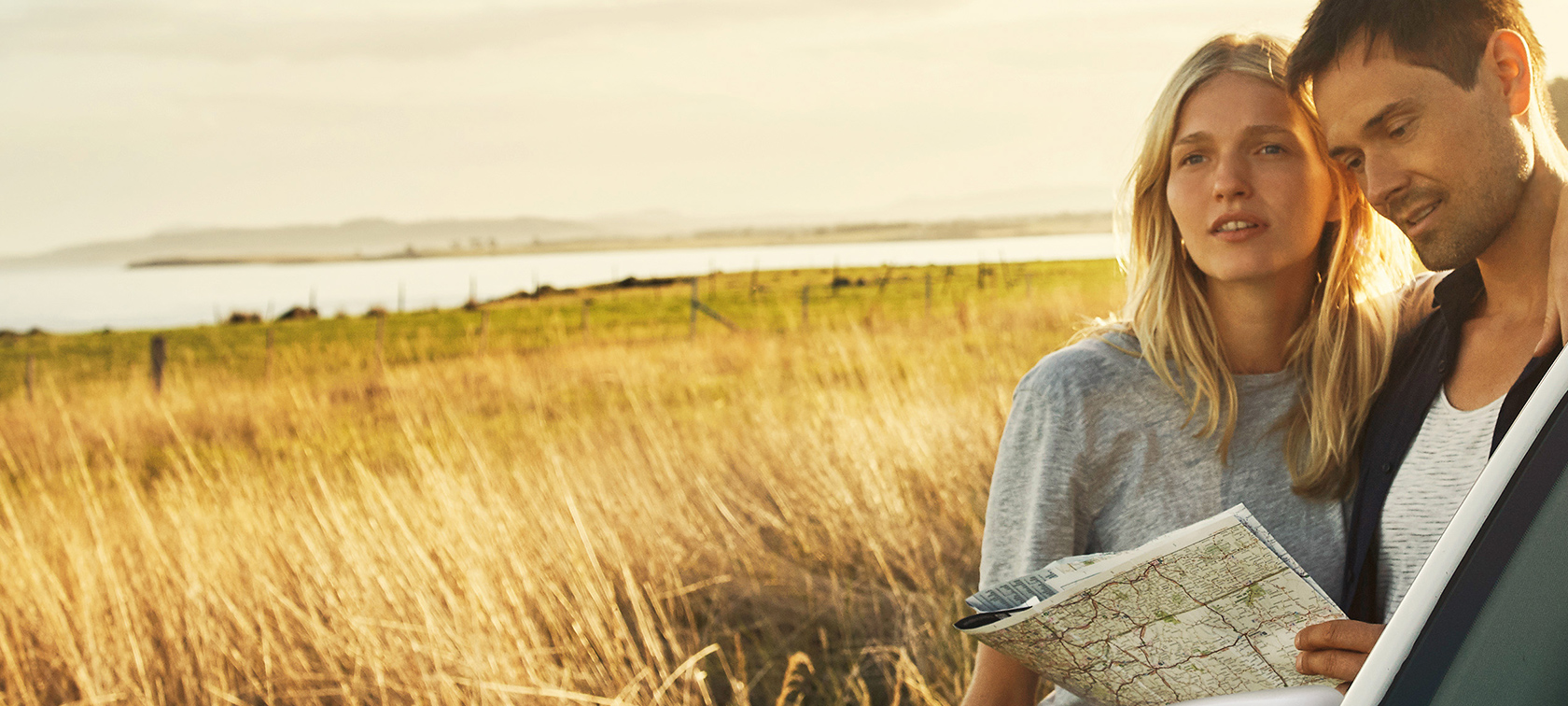 SET THE NEW GOLD STANDARD.
SET THE NEW GOLD STANDARD.
The practical accessories for your spring and summer.
Get the most out of spring and summer. Enjoy every sunrise, every ray of sunshine and every balmy night. There's one thing you can always rely on: Approved BMW Wheels and Tires, developed in collaboration with leading tire manufacturers (e.g. Continental, Dunlop, Goodyear and Pirelli).

Read more
ORIGINAL BMW SUMMER COMPLETE WHEEL SETS.
PERFORMANCE COMES FROM PERFECTION.
The highlights in exterior, interior and accessories.
Motorsport in every detail: BMW M Performance Parts offers an exclusive racing feeling for the exterior and interior, as well as a range of accessory highlights. Uncompromisingly designed with the focus on dynamics, the products emphasize the sporty character of each BMW individually and demonstrates powerful uniqueness – ready to turn the road into a race track.