SAFETY & POSSIBILITY IN PERFECT BALANCE.
BMW Approved Cold Weather Wheels.
You don't sacrifice style for safety in colder weather, so why should your BMW? BMW Approved Cold Weather Wheel Packages are precision-crafted to match your BMW's exacting safety specifications, and available in a wide range of head-turning designs. That way, you can enjoy cold-weather confidence without compromise — all season long. BMW Approved Cold Weather Tires are designed, developed, and tested in collaboration with industry-leading tire manufacturers to ensure the best possible tire for your specific vehicle.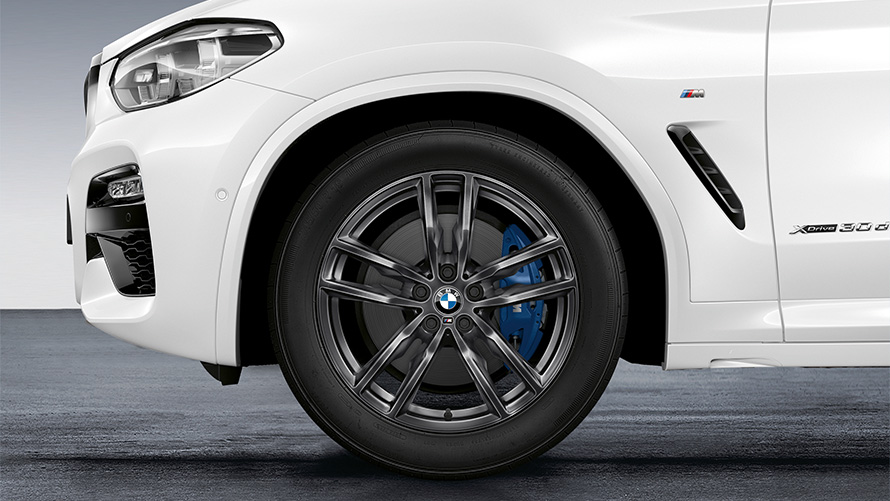 19" M Double-spoke 715M.
High-quality 19" M wheel in a Double-spoke style. 715 M is designed in Orbit Grey. Pirelli Winter Sottozero 3 TPMS Winter Complete Wheel Run-flat Tires 225/45 R19 96V XL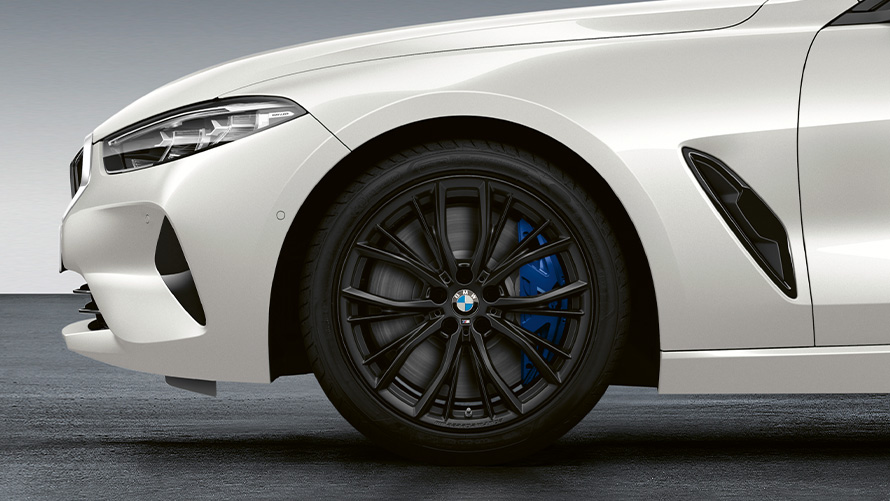 19" M Performance Double-spoke 786 M.
High quality 19" M Performance forged wheel in a Double Spoke style. 786 M is designed in a Matte Black with the M logo and milled M Performance lettering. Pirelli Winter Sottozero 3 TPMS Winter Complete Wheel Run-flat Tires 245/40 R19 98V XL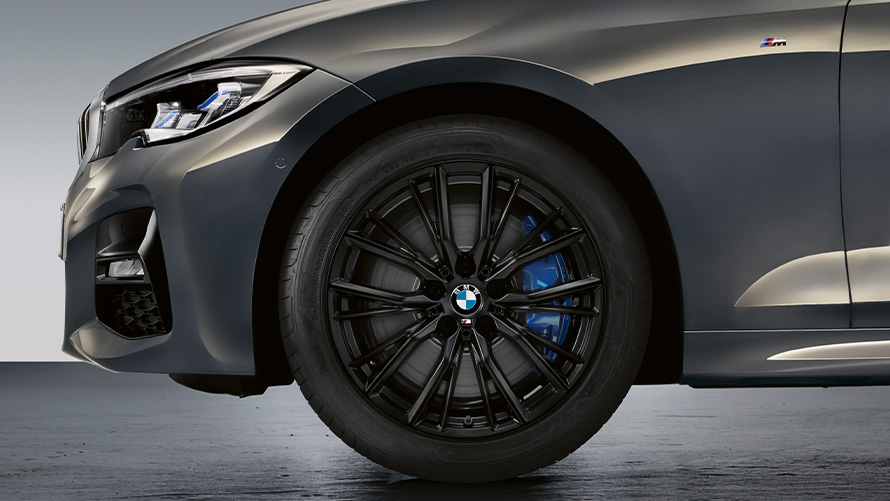 18" M Performance Double-spoke 796 M.
High-quality 18'' M Performance light alloy wheel in a Double-spoke style. 796 M is designed in Matte Black with the M Logo. Bridgestone Blizzak LM-001 TPMS Winter Complete Wheel Run-flat Tires 225/45 R18 95H XL RSC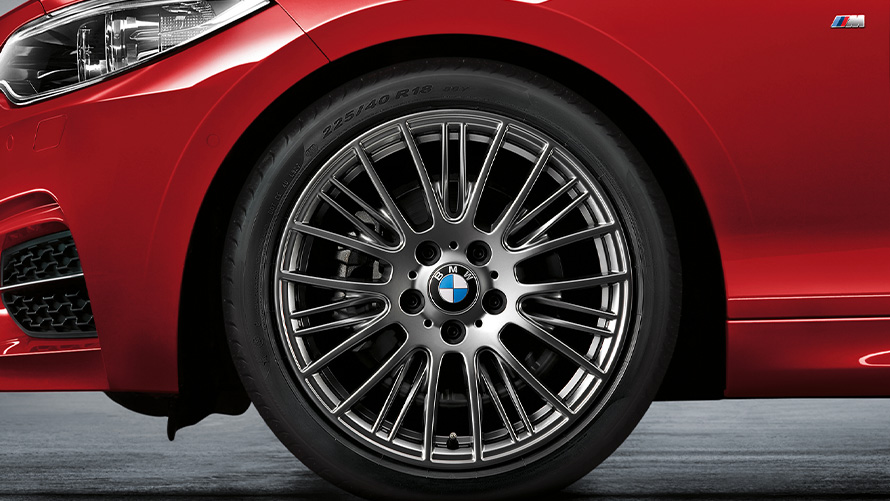 18" Radial-Spoke 388.
Premium-quality 18" light alloy wheel desgined in Ferric Grey. Visible wheel bolts and recessed spokes, give the vehicle a strong athletic appearance. Continental Winter Contact TS830P SSR Run-flat Tires 225/40 R18 92V RSC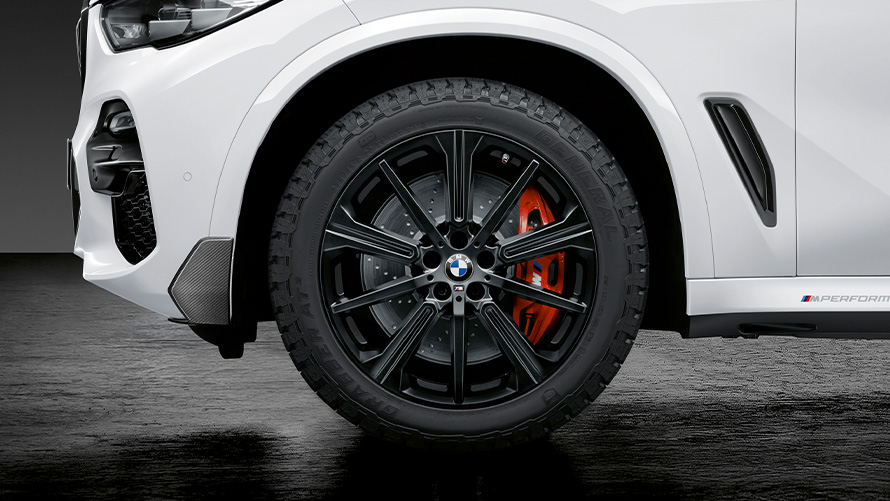 20" Star-spoke 748 M.
High-quality 20" M light alloy wheel in a Star-spoke style. 748 M is designed in Matte Black, giving your BMW a very sporty appearance with its look. Suitable for off-road driving and compatible with snow chains. General Grabber AT3, all-terrain. TPMS Winter Complete Wheel 275/45 R20 110V XL

BMW WHEELS AND TIRE SERVICE.
BMW WHEELS AND TIRE SERVICE.
It's good to know the important things are in the best hands.
Choose the right tire for the cold season: Come in for a BMW Tire Service - not only do we change your tires, but also check your tread depth and your breaks. Our offer for maximum convenience: we clean your summer tires and store them for you until the spring.

ORIGINAL BMW TIRES WITH STAR MARKING.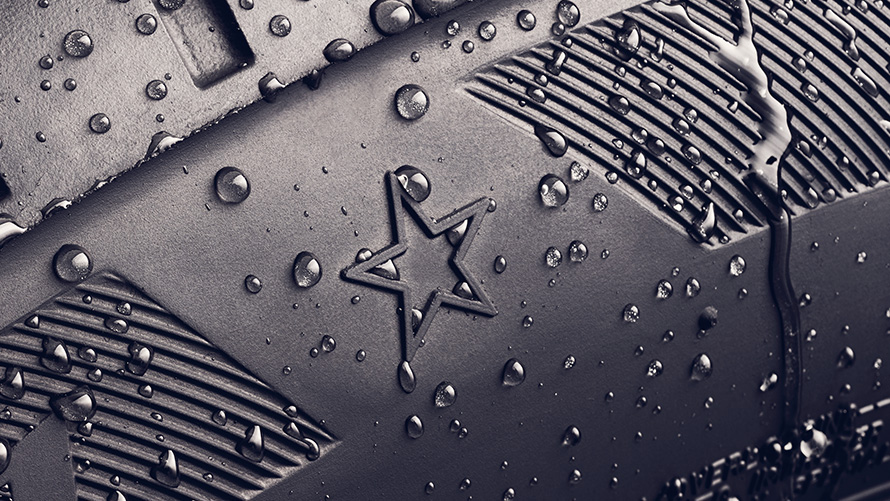 ORIGINAL BMW TIRES WITH STAR MARKING.
Quality, experience and safety are the top priorities when it comes to wheels and tires.
What does the star marking indicate? That the tire has been specially produced for BMW – and in accordance with the highest BMW standards. The development of the tires begins at an early stage in the development of the vehicle and can take up to three years, culminating in extensive testing. Tires with star marking are tested in six general areas: safety, wear, comfort, efficiency and – characteristic for BMW – in two areas of driving pleasure: driving style and sporty behaviour. In addition, they are developed in collaboration with selected premium manufacturers (e.g. Bridgestone, Dunlop, Goodyear and Pirelli). Simply ask your BMW Retailer for tires with star markings – precisely fitting, tested and safe.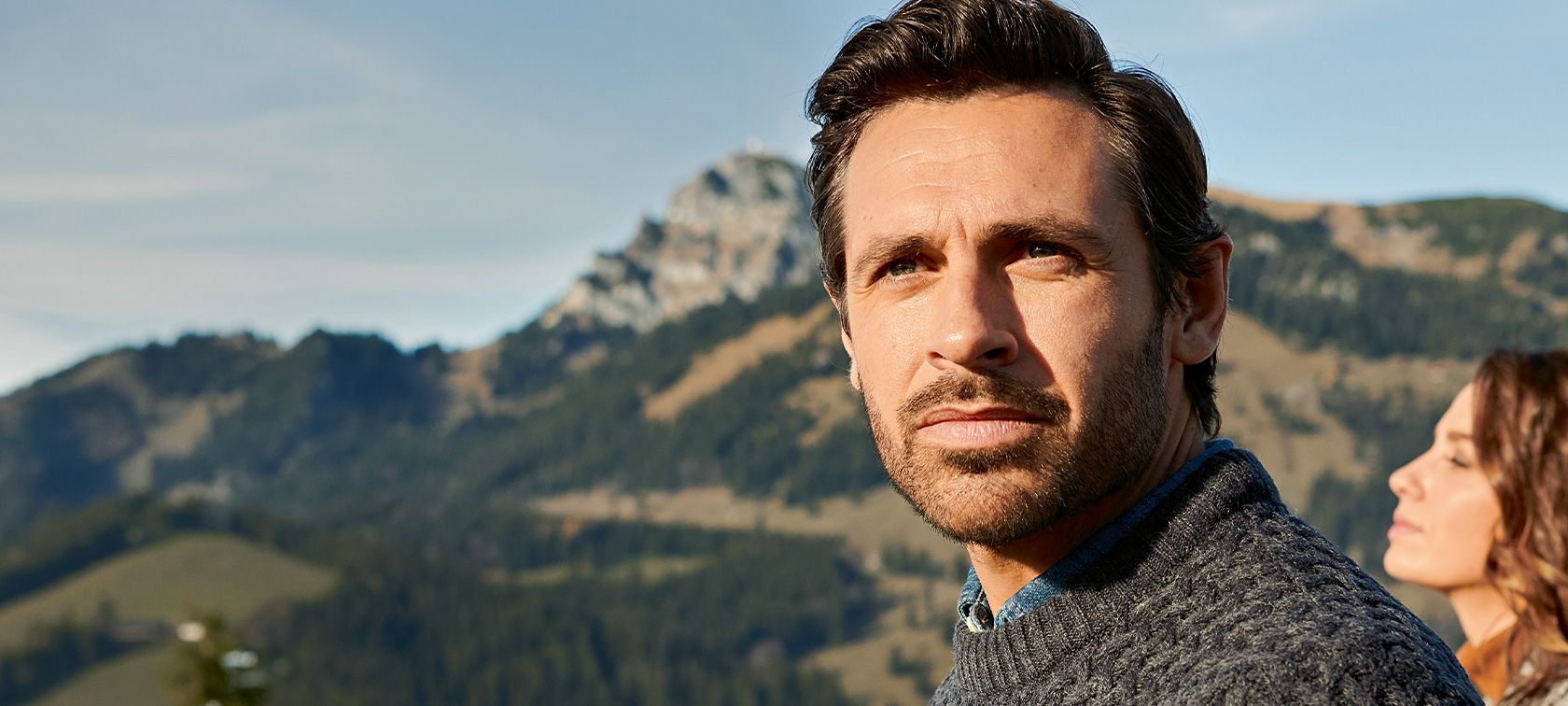 ORIGINAL BMW SERVICES AND ACCESSORIES FOR AUTUMN AND WINTER.
ORIGINAL BMW SERVICES AND ACCESSORIES FOR AUTUMN AND WINTER.
The best solution for every challenge.
A CHANGE OF SEASONS. A BRAND-NEW JOURNEY.
Perfectly prepared. BMW is here to help you maximize your options on the road ahead with its range of Autumn and Winter Accessories.
Rain is as much a part of autumn as snow and ice are of winter – but both should not be an obstacle for you. Whether it's an excursion with the kids, a walk with your dog or a weekend trip to the ski resort – wherever you're going, with the clever solutions from Original BMW Accessories you're well equipped and can concentrate fully on your time with your loved ones and the beauty of these seasons.
Interior accessories
Exterior accessories
BMW Universal Wireless Charging Station.
Wireless charging, any time and anywhere: Thanks to the Universal BMW Wireless Charging station, the smartphone can be charged comfortably and efficiently without a cable in the vehicle. The mobile phone is saved in a stable and safe way. Especially smart: the integrated powerbank can be removed and enables wireless charging outside the vehicle.
Configure now
BMW All-weather Floor Mats (Front).
The perfectly fitted, durable BMW all-weather floor mats with a raised border and elegant design protect the front footwell against moisture and dirt. They are black and feature a high-quality stainless steel inlay.
Configure now
BMW LED Door Projectors.
The innovative BMW LED door projectors are automatically activated when opening the doors and project an image onto the ground next to the vehicle via an interchangeable slide. Several motifs are available to choose from to perfectly illuminate the entry area in an individual style.
Configure now
FREE TO PURSUE ANY ROAD YOU CHOOSE.
Relaxed on your way. With the tailor-made service packages from BMW Service.
You concentrate entirely on your trip. We take care of everything else. Discover the raw beauty of nature, look forward to driving hairpin bends, and enjoy cruising along the coastline and panoramic views from mountain passes. Just drive on with the carefree feeling that we are taking care of everything else.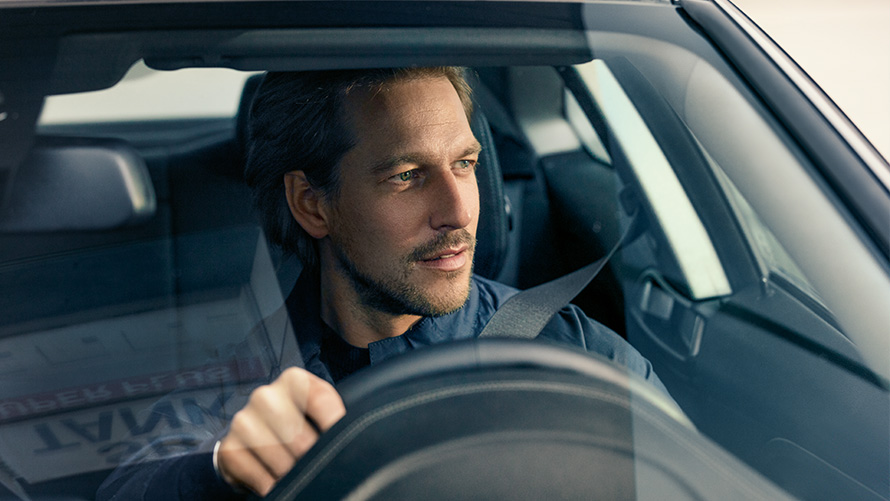 BMW Service Inclusive.
Just let go and concentrate on what really matters – enjoying the drive. With BMW Service Inclusive, you can do just that. With a single one-off payment you get all included services and maintenance tasks for a period of your choice.

Customer benefits:

Save money compared with buying individual services.

Full cost control and transparency.

Different packages for different needs and for new and used cars.

Service specialists with BMW expertise and genuine BMW parts.
Automatically transferred to new owners, increasing resale value.
Valid at participating BMW Service Partners worldwide.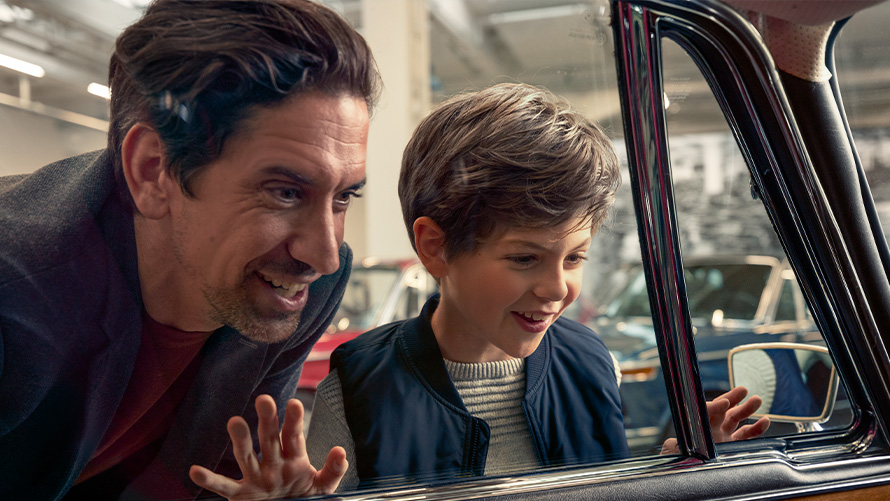 BMW Value Service.
You have covered many kilometres in your BMW and had so many adventures that you know your BMW inside out. This is why you love it. To make sure this love continues to last for the duration, you need a service partner who knows your BMW and your requirements just as well. BMW Value Service is a Premium Service at an attractive and transparent all-inclusive price.

Customer benefits:

High-quality, convenient and cost-effective service from BMW specialists.
Only use Original BMW Parts.

All parts and services are included in the all-inclusive price.
Prices are always transparent, open and comprehensible.
BMW Value Service offers the appropriate service for every BMW model.
BMW Roadside Assistance.
With you every step of the way. The BMW Roadside Assistance and Accident Management Hotline gives you fast and comprehensive support at all times, 24 hours a day, 365 days a year, anywhere in Canada and continental USA. When you call us, we take care of absolutely everything that needs to be done in the event of a breakdown. Even over the phone we can provide you with important information and if necessary initiate further steps. A certified BMW Service Workshop will restore your BMW to its original condition – a definite bonus in terms of value retention and lifetime.