BMW M PERFORMANCE PARTS.
BMW M Performance parts allow you to give your BMW a maximum level of individuality and genuine motor racing character. Available to help you is a broad selection of accessories from the categories of aerodynamics, drivetrain, exterior design, cockpit, chassis and wheels.
PURE THRILL.
THE M3 and M4 with BMW M Performance Parts.
The BMW M3 and BMW M4 bring top-level sport onto the road. Numerous technologies originating from motorsport offer maximum performance and dynamics in perfection – in every driving situation. Rounding off the breathtaking motorsport sensation are the exclusive, tailor-made BMW M Performance Parts such as the M Performance rear spoiler carbon fibre and the M Performance exhaust system titanium. The interaction creates a vehicle that liberates adrenaline at every moment and attracts all the admiring glances.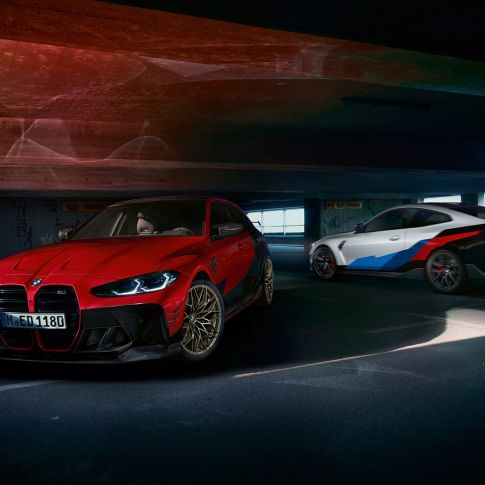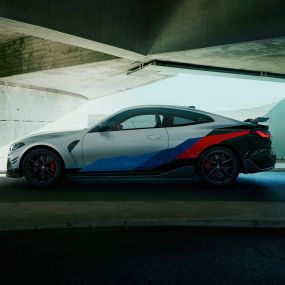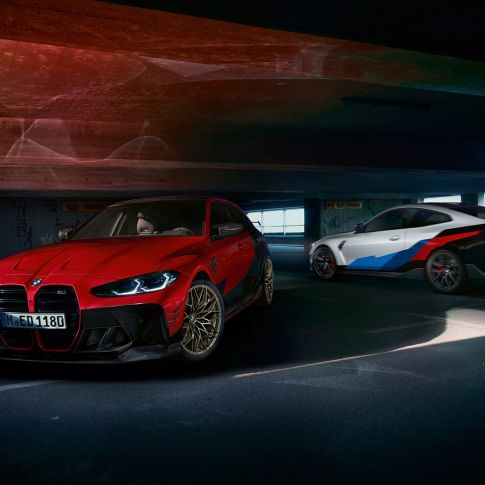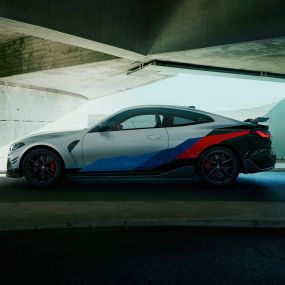 PERFORMANCE. IN EVERY DETAIL.
THE 4 with BMW M Performance Parts.
Uncompromisingly non-conformist: the all-new BMW 4 Series Coupé sets itself resolutely and elegantly beyond all existing conventions. The independent design and the classic coupé silhouette reference icons while at the same underlining its progressive character. In combination with an exclusive portfolio of BMW M Performance Parts, the powerful sports coupé exudes an aura of unattainability, which simultaneously makes it all the more attractive.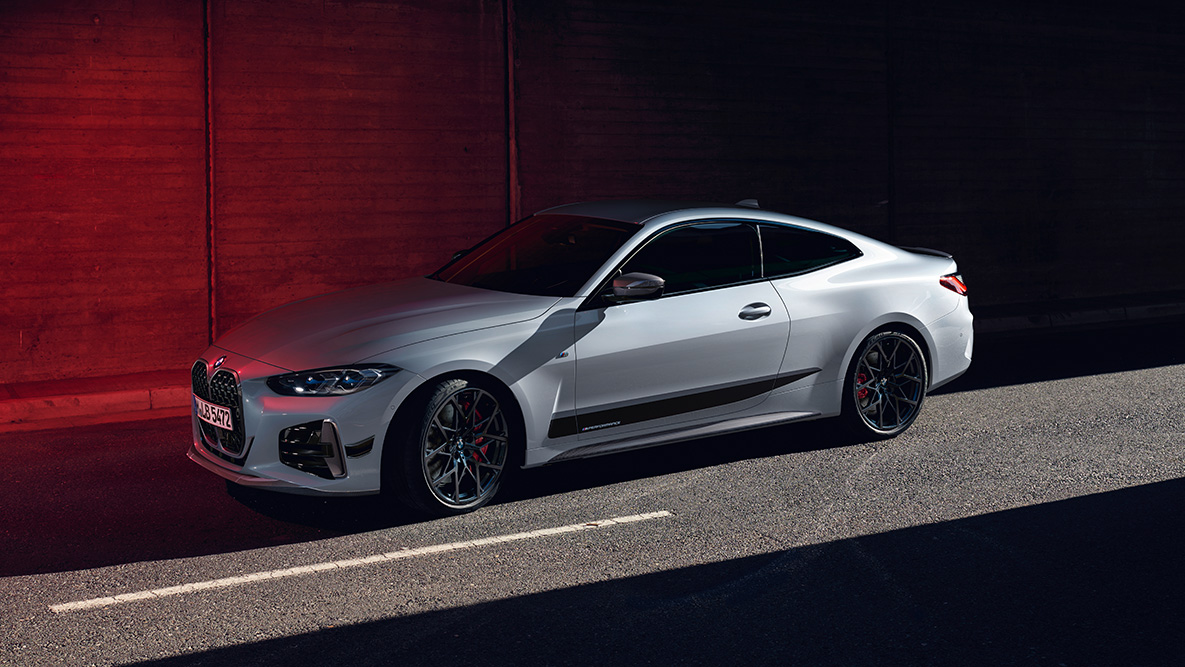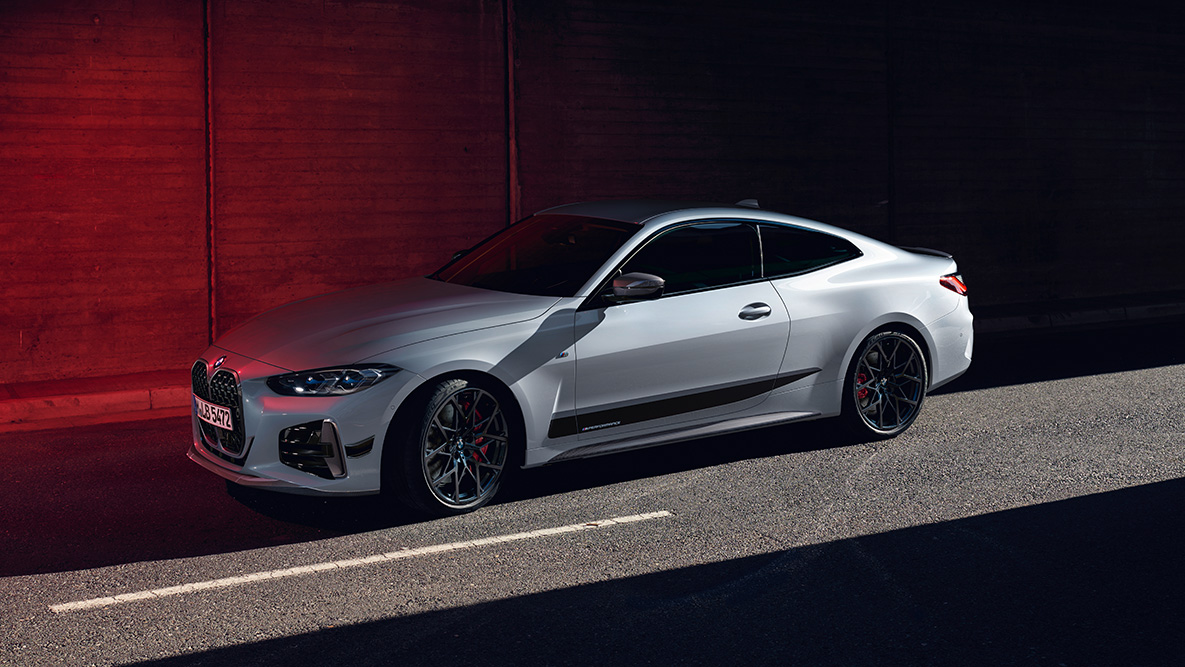 BMW M PERFORMANCE FRONT SPLITTER CARBON FIBRE.
Make a strong statement: the M Performance front splitter made of carbon fibre highlights the vehicle's masculine appearance in a highly exclusive manner. A unique motorsport look for anybody who refuses to compromise.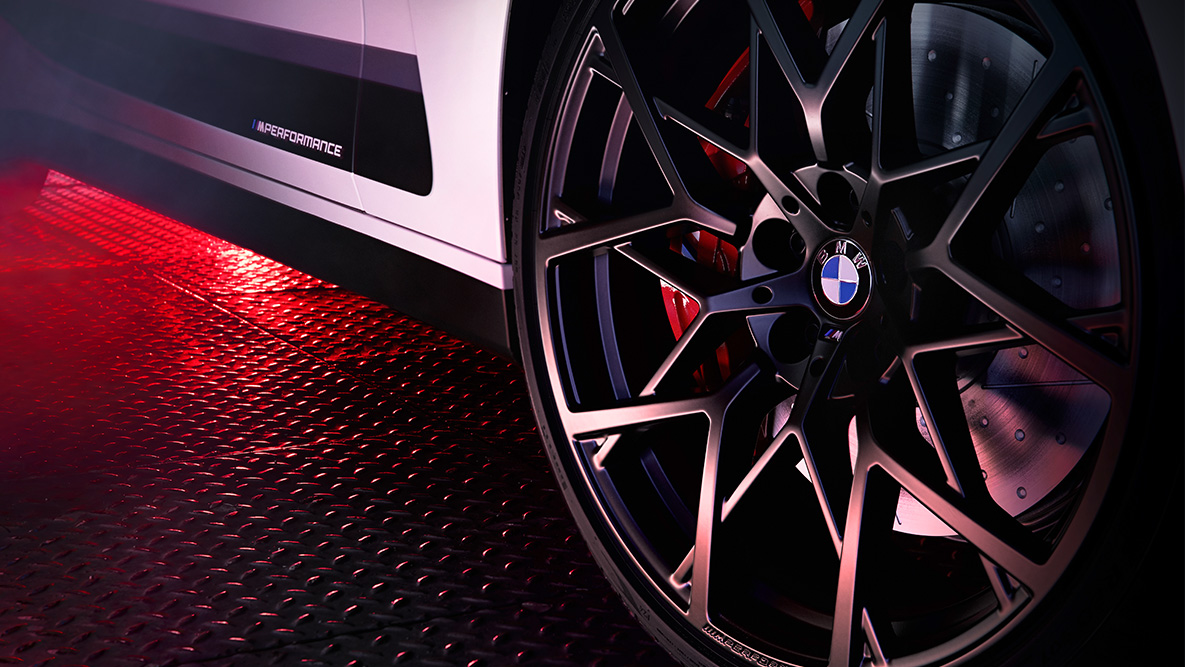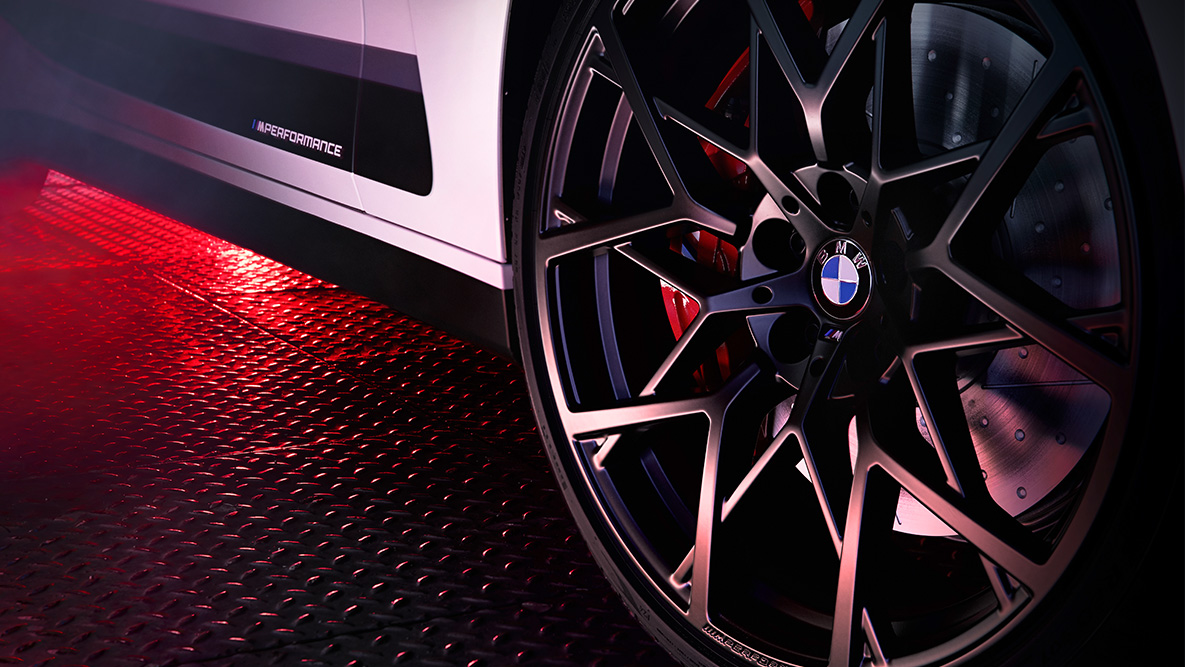 20" M PERFORMANCE FORGED WHEEL Y-SPOKE STYLE 795 M JET BLACK MATT.
The high-quality 20" M Performance forged wheels Y-spoke style 795 M are designed in Jet Black matt with the colour M logo and milled M Performance lettering. TPMS summer complete wheel set with run-flat tires, wheel size 8J x 20 with tire size 225/35 R20 90Y XL RSC at the front and 8.5J x 20 with tire size 255/30 R20 92Y XL RSC at the rear.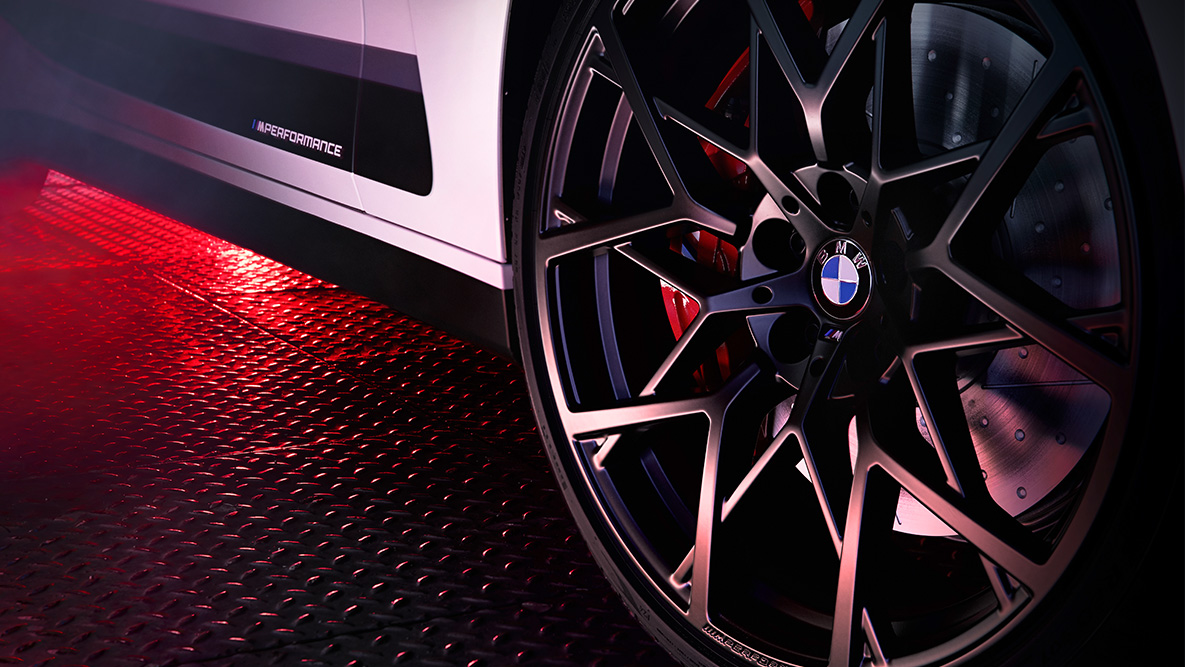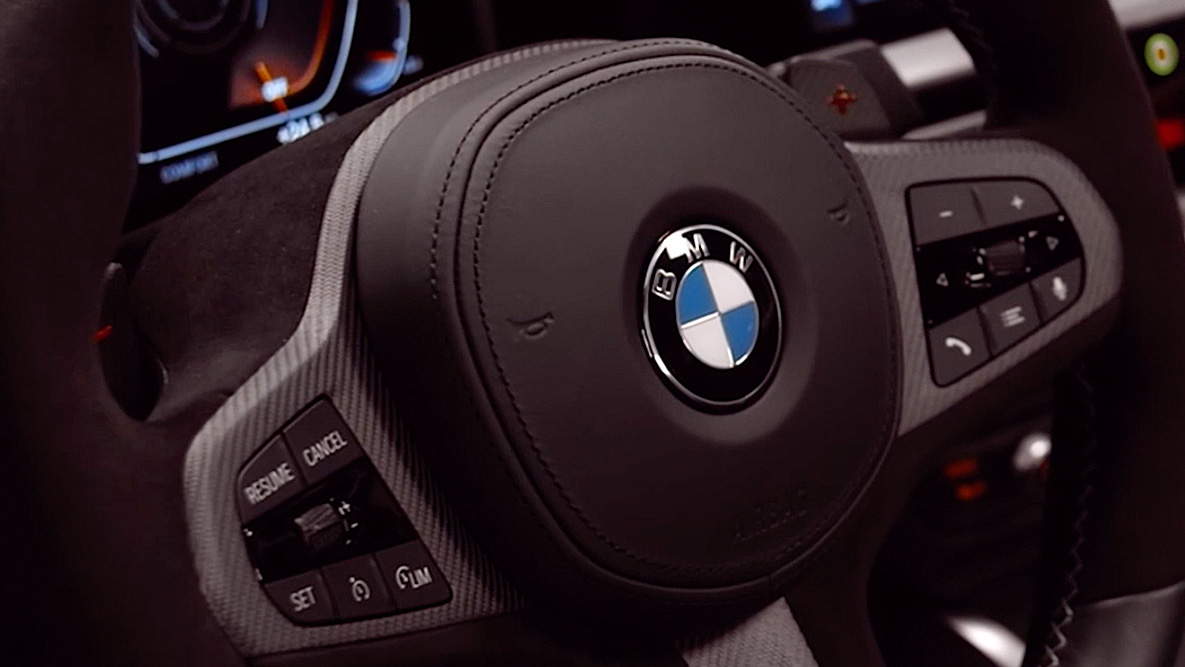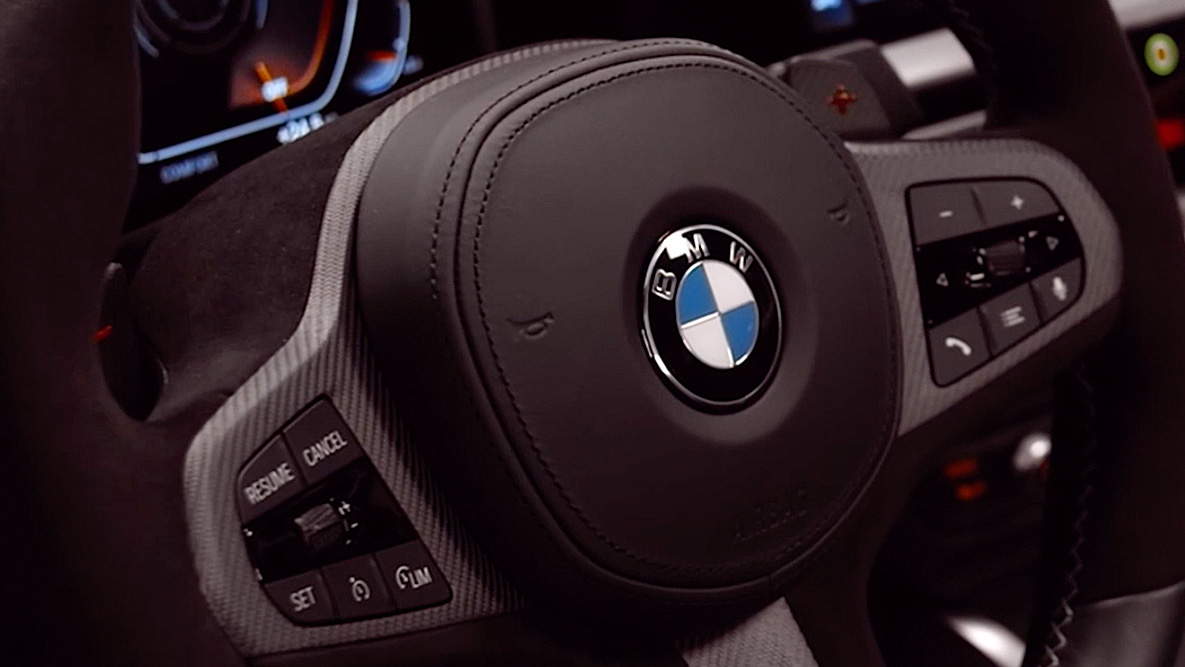 BMW M PERFORMANCE STEERING WHEEL.
Gripping facts: Thanks to its Alcantara-lined grip area the M Performance steering wheel provides excellent feel and grip – for a sportier steering feel. Its distinctive design and centre band made of red leather underscore its motorsport style.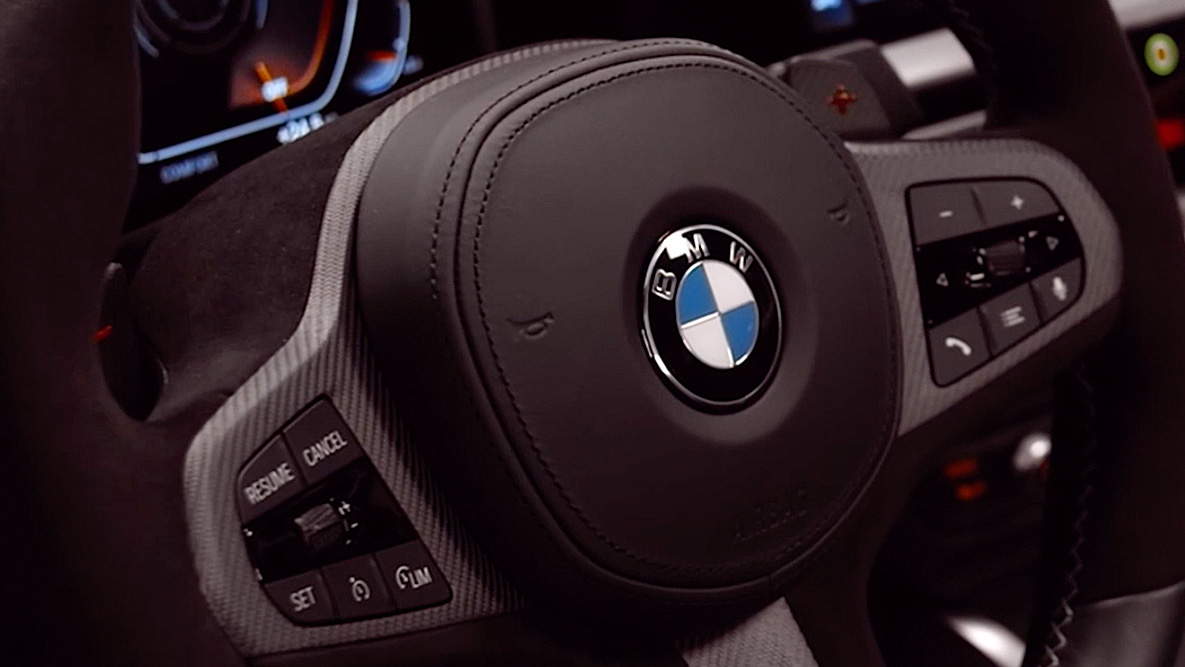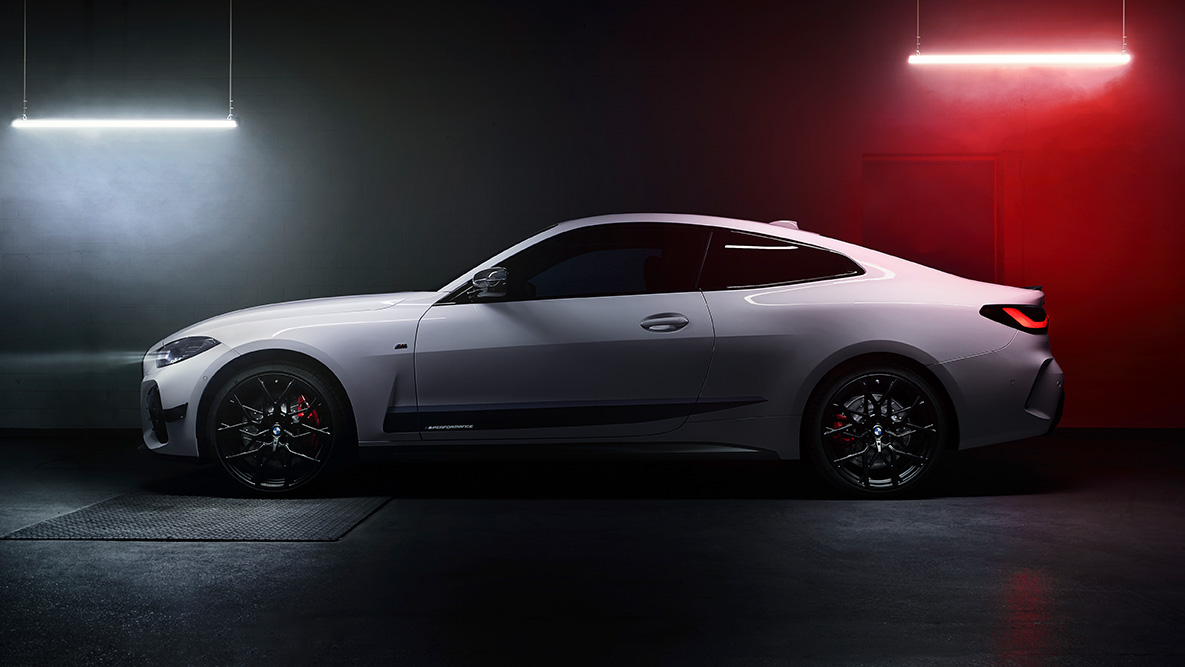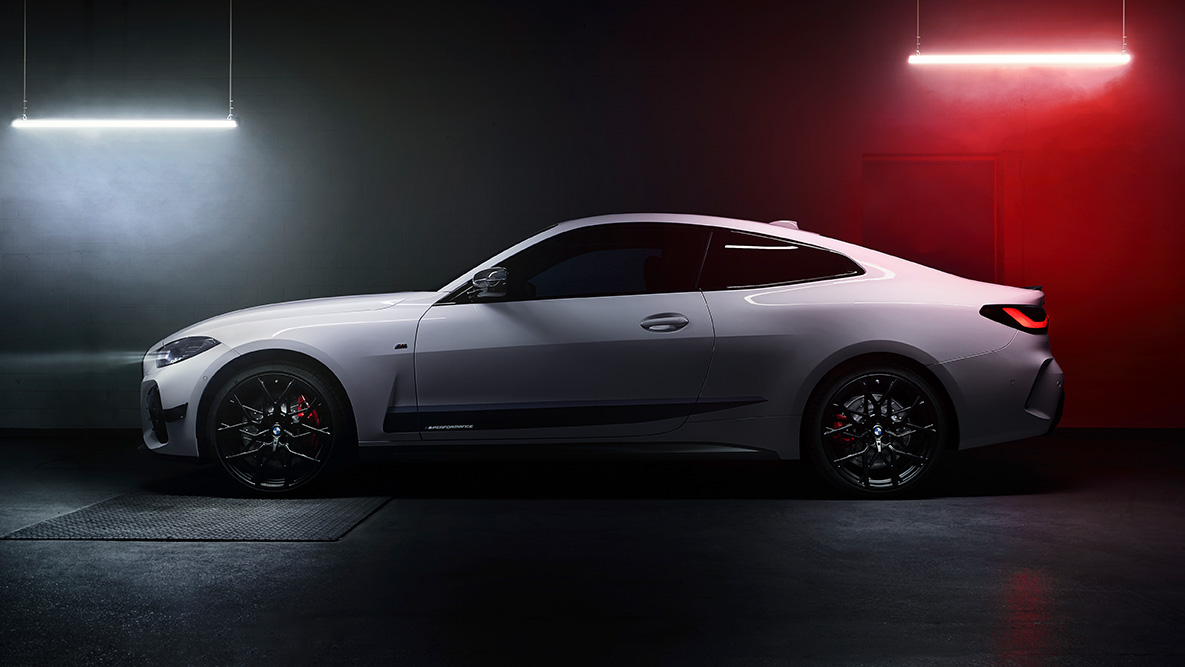 BMW M PERFORMANCE SIDE SKIRT ADHESIVE FILM IN FROZEN BLACK.
The M Performance side skirt adhesive film in Frozen Black is attached to the side skirt and underscores the vehicle's sporty, individual character. The high-quality material is very resistant, durable and suitable for car washes.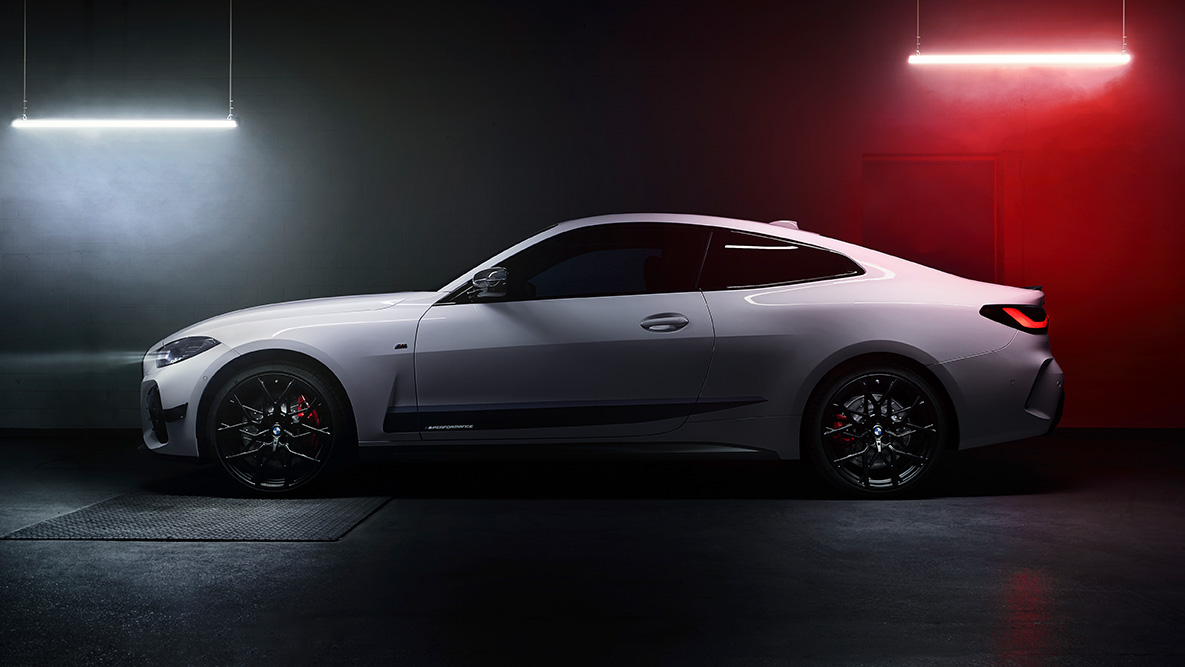 BMW M PERFORMANCE KIDNEY GRILLE CARBON FIBRE.
Show your style: The frame of the M Performance front grille is made of hand-crafted premium carbon fibre and the decorative slats consist of extra sturdy plastic. A visual highlight at the front of the vehicle for an especially elegant, sporty and individual look.
FROM MOTORSPORT TO THE ROAD.
BMW models with exclusive BMW M Performance Parts.
THE 5
THE M5
THE M8
THE M2 Competition
PERFORMANCE COMES FROM PERFECTION.
BMW M Performance Parts product highlight in the exterior and interior.
That exclusive motor racing feeling calls for a sound and thorough knowledge alongside a very special standard placed on the material selected, its quality and finishing. Carbon is regarded as a key technology in the production of sports-style accessories. Known for its sporty look and high functionality, it is now an essential constituent of motorsport. Meticulous and expert hand finishing is essential to obtain the typical fascinating effect of depth. Especially fascinating is the combination of carbon and the material Alcantara, which not only impresses with its silky soft yet firm touch or its elegant appearance, but also with its functional properties: a low inherent weight, breathability and robustness are just a few examples of how motor racing design can be combined with best dynamic attributes to produce perfection.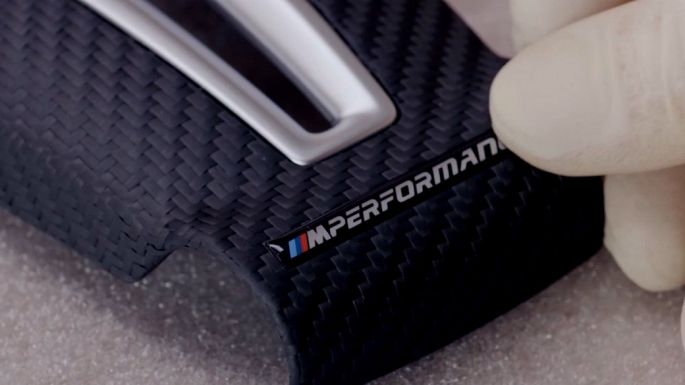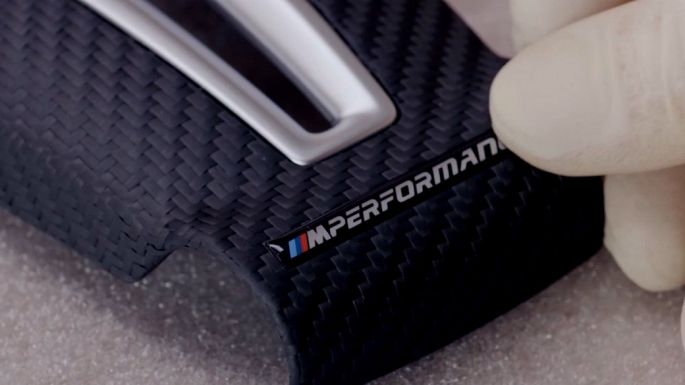 EXPERIENCE MOTORSPORT FEELING.
BMW models with exclusive BMW M Performance Parts.
M PERFORMANCE PARTS VIDEO GALLERY.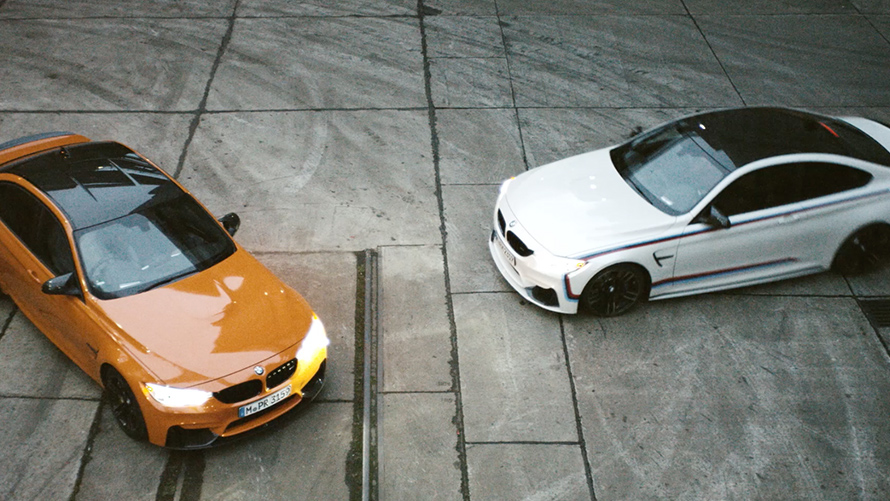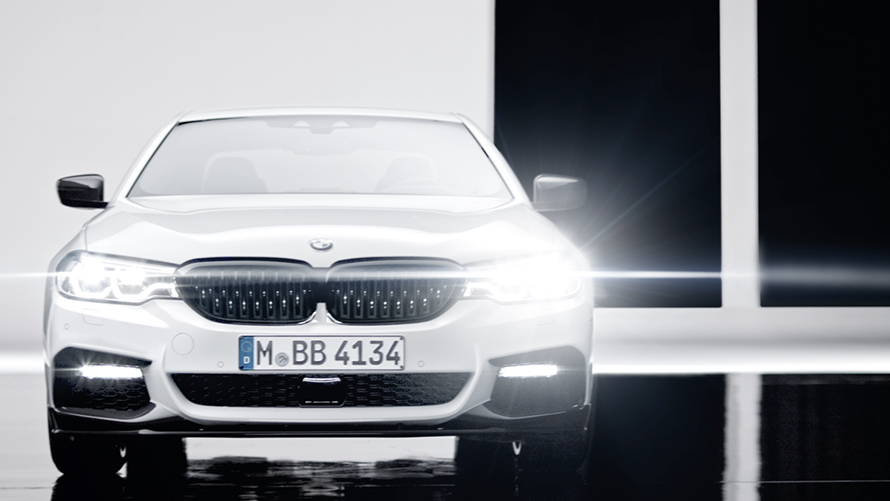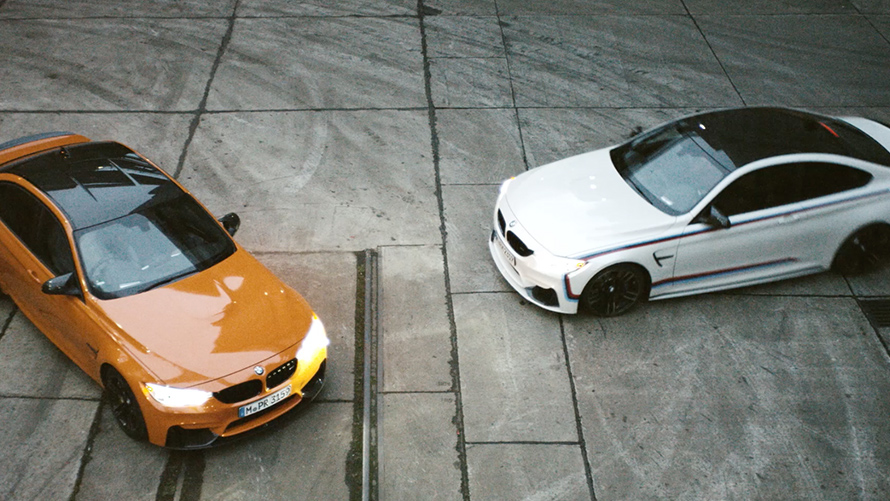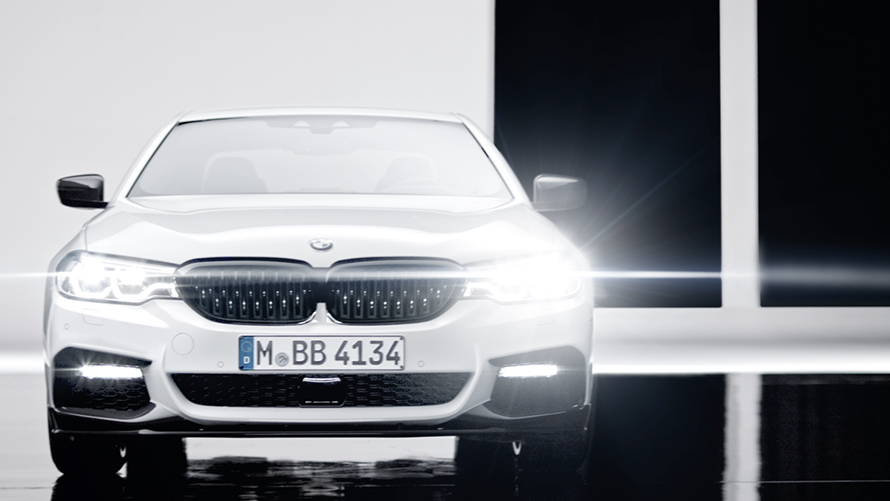 LEARN MORE ABOUT THE BMW M PERFORMANCE PARTS IN THE BMW M MAGAZINE.