ATTRACTION REDEFINED.
The M Performance Parts for the exterior.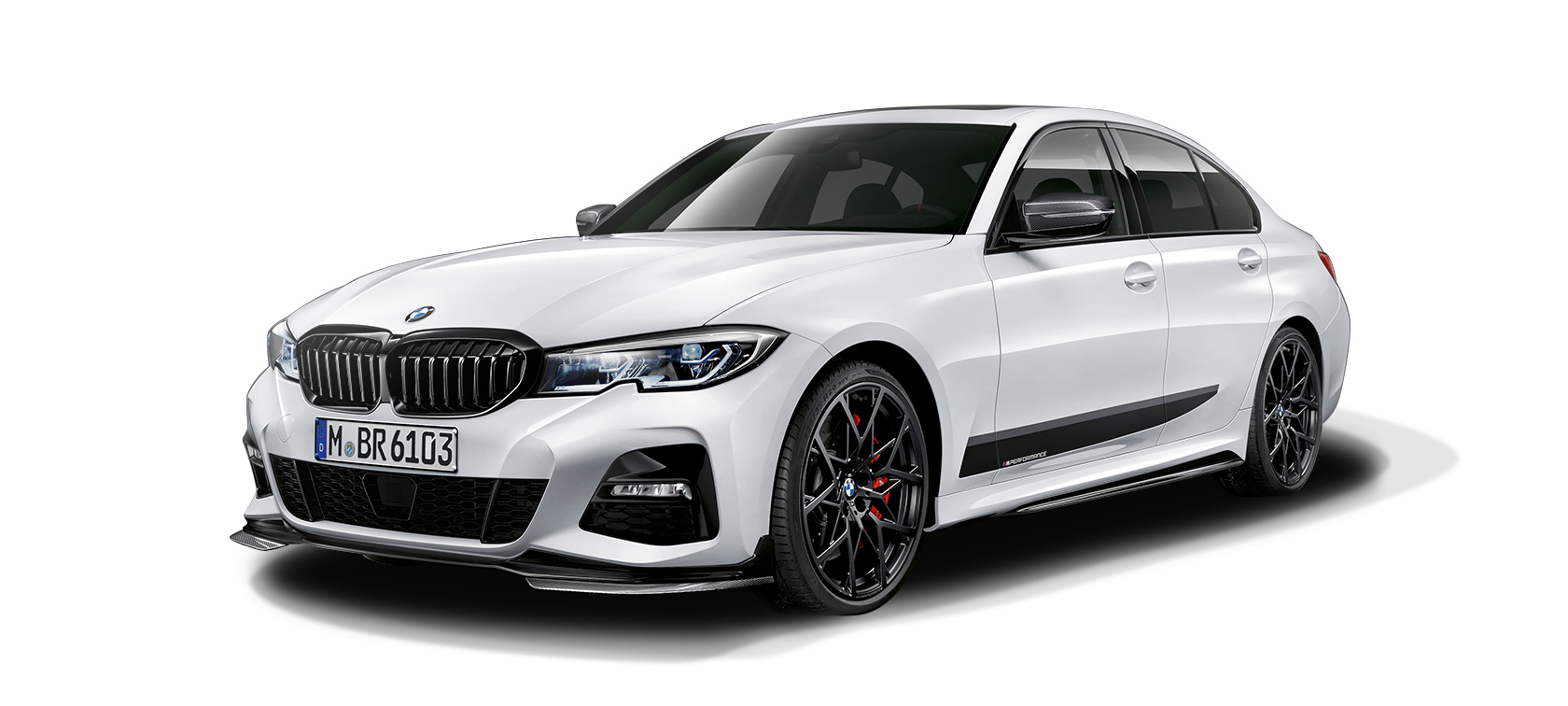 1. M PERFORMANCE CARBON FIBRE FRONT SPLITTER.

Make a strong statement: The BMW M Performance front splitter is made of 100 percent carbon fibre, providing optimized aerodynamic values and highlighting the vehicle's masculine appearance in an extremely exclusive style. A unique motorsport look for anybody who refuses to compromise.


2. M PERFORMANCE HIGH-GLOSS BLACK KIDNEY GRILLE.

Strong character: The iconic BMW Kidney Grilles in high-gloss black exude power and dynamism. For a unique appearance that makes a clear impression.


3. 20'' M PERFORMANCE LIGHT ALLOY STAR-SPOKE STYLE 748 M JET MATT BLACK WHEEL.

The high-quality 20'' M Performance Light Alloy Star-Spoke Style 748 M Wheel in Jet Matt Black gives the vehicle a very sporty appearance.


4. M PERFORMANCE 18'' BRAKE SYSTEM.

For shorter braking distances – even under high thermal stress: The 18'' M Performance brake system features ventilated lightweight sport brake discs. It is equipped with four-piston aluminium fixed-calliper brakes in front and one-piston aluminium floating-calliper brakes in the rear.


5. M PERFORMANCE SIDE SKIRTS HIGH-GLOSS BLACK.

Make an impression, make an impact: The M Performance Side Skirts in high-gloss black makes the 3 Series appear even more agile. It is perfectly tailored to the vehicle design.


6. M PERFORMANCE CARBON FIBRE MIRROR CAPS.

Meticulously hand-made from carbon fibre, the striking exterior mirror caps underline the vehicle's high-tech pedigree. Their dynamic design ensures an eye-catching premium look and adds an individual athletic touch.


7. M PERFORMANCE CARBON FIBRE REAR SPOILER.

The BMW M Performance Carbon Fibre Rear Spoiler emphasizes the premium-quality, dynamic appearance of the 3 Series. The carbon fibre makes it extremely lightweight, and at the same time very sturdy. The rear spoiler helps optimize aerodynamics and provides even more athletic driving stylizing.

SHOW STRENGTH.
With BMW M Performance Parts you turn your BMW into a really unique piece of work. For the aerodynamics, the suspension or in the cockpit: everywhere on the car, BMW M Performance Parts deliver not only simple upgrades, but the enable the true motorsport feeling.

Read more
"The M Performance Parts give my BMW an excellent athletic edge."

Augusto Farfus, BMW Factory Driver
PERFORMANCE COMES FROM PERFECTION.
Highlights in exterior, interior and accessories.
Motorsport in every detail: BMW M Performance Parts offer an exclusive racing feeling for the exterior and interior, as well as a range of accessory highlights. Uncompromisingly designed with the focus on dynamics, the products emphasize the sporty character of each BMW individually and demonstrates powerful uniqueness - ready to turn the road into a race track.
Exterior
Interior
Accessories
BMW M Performance Track Fix for Action Cameras.
A secure and stable base for professional-quality outdoor shooting when you are on the racetrack. The exterior holder attaches to one of the car's tow hook apertures and the camera can be controlled by an app.
Accessories inquiry
BMW M Performance Key Case.
In an impressive combination of carbon and Alcantara The key attaches securely to the case by means of a socket head screw in BMW M Blue. Timelessly elegant, technically sophisticated – and a concise motor sport statement.
Accessories inquiry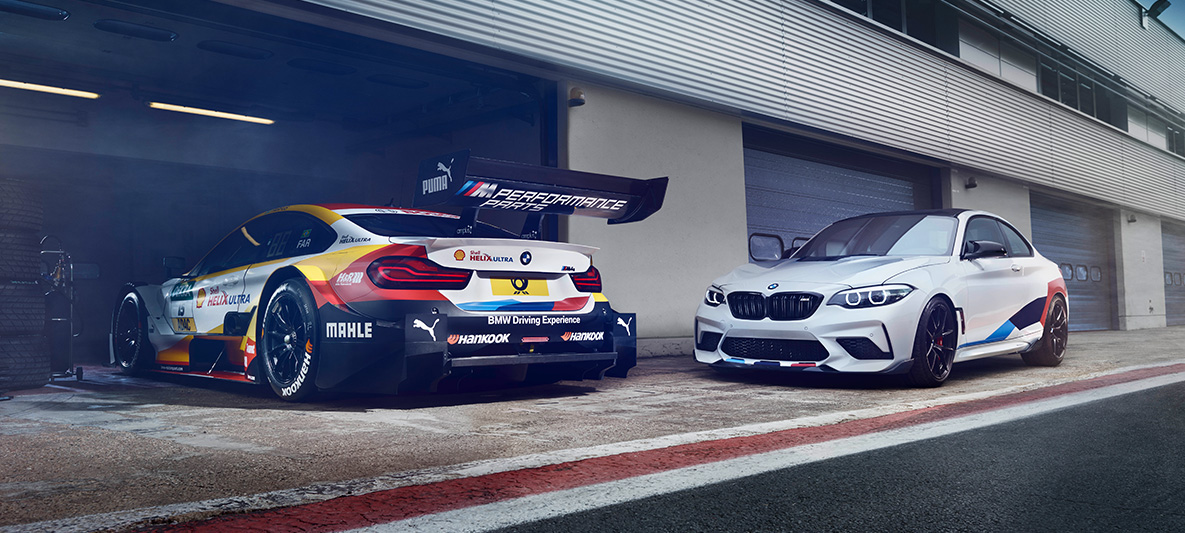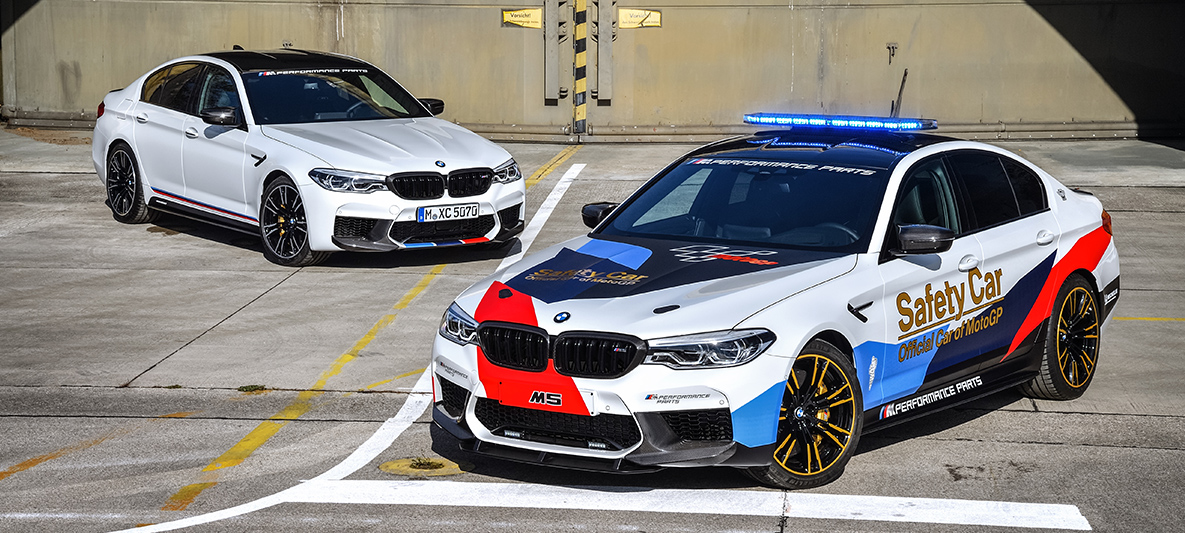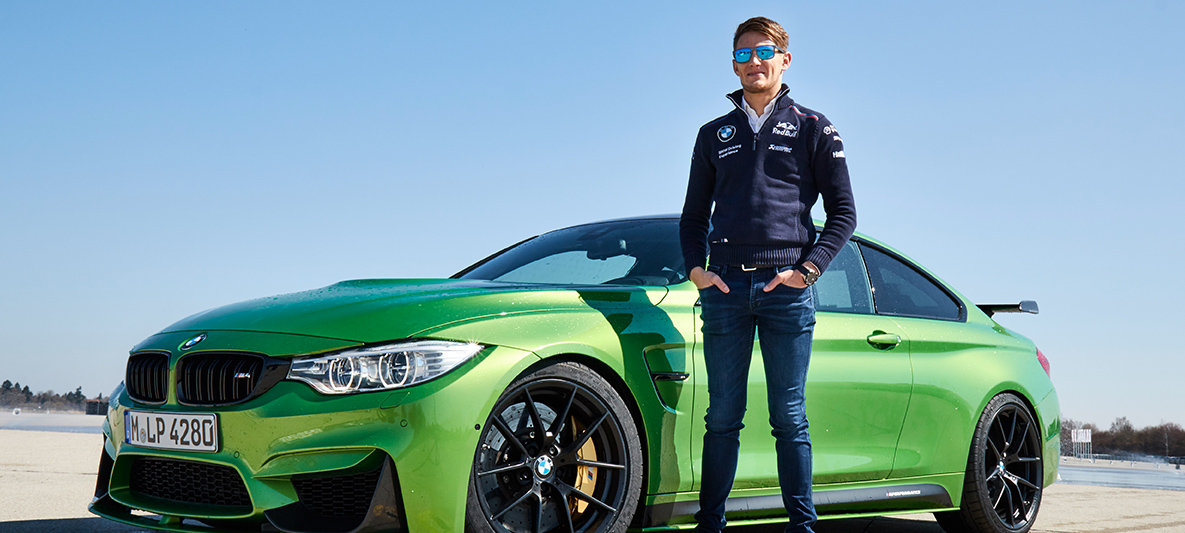 COMMITTED TO MOTORSPORTS.
BMW M Performance Parts is a proud partner of BMW Motorsport. For our customers, dynamic high performance and peerless sporting performance are intrinsic to the BMW brand. Regular participation in motor racing with near-production vehicles is critically important for BMW M Performance Parts. It inspires our development work and provides valuable insights through practical experience.
Since 2012 the MotoGP Safety Car is equipped with BMW M Performance Parts. And our BMW works driver are banking on the quality and performance of our parts.