"WITH THE RIGHT ACCESSORIES, YOUR JOURNEY BECOMES THE DESTINATION."
Everyday accessories for your Spring and Summer.
Enough of city life. Get out and experience adventure. It doesn't matter where the road takes you, because with Original BMW Accessories and BMW Services our journey will be pleasant and safe. What are you waiting for? Drive where your heart takes you.

ULTIMATE CLEANING KIT.
Cleans, polishes, and protects: all in one kit. The set contains:1 x Car Wash Shampoo Concentrate (237mL), 1 x Express Wax (473mL), 1 x Tire Shine (473mL), 1 x Wheel Cleaner Gel (473mL), 1 x Interior Cleaner (237mL), 1 x Glass Cleaner with Antifog (473mL), 2 x Microfiber Clothes (16in x 16in), 1 x wash Sponge (7.25in x 5.12in x 2.37in).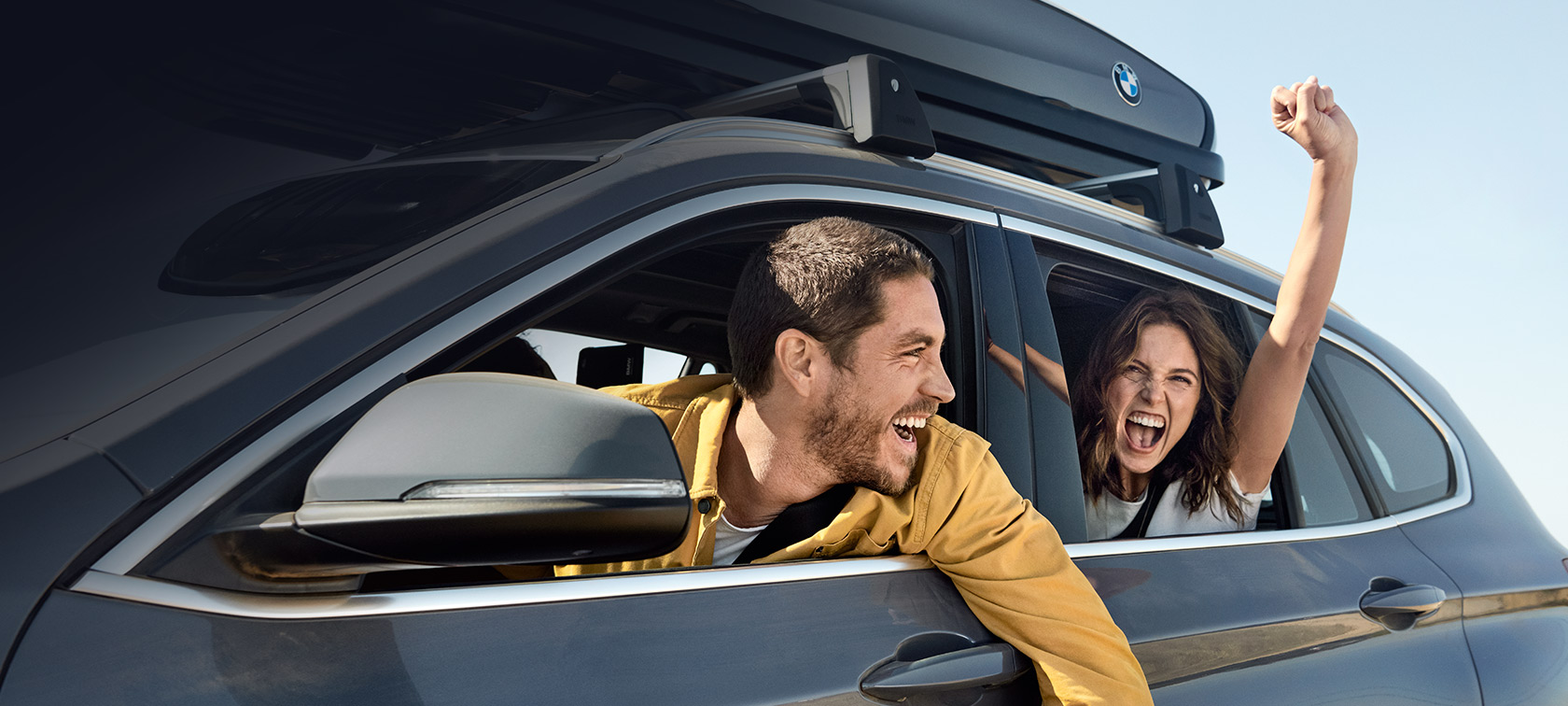 BMW SERVICE INCLUSIVE.
Relax – You're Covered.
THE BEST FEELING IS NOT HAVING TO WORRY.
Extend your scheduled maintenance with an extended coverage option that can double your allotted coverage period. Service Inclusive consists of maintenance work and services for your BMW (including oil, labour, and all necessary Original BMW Parts) specifically related to the following:
Engine oil change including oil filter
Replacement of air filter
Replacement of fuel filter
Replacement of micro filter
Replacement of spark plugs
Replacement of brake fluid
Service vehicle check

BMW Service Inclusive Scheduled Maintenance includes package options that can extend up to 8 years or 160,000 kilometres (whichever comes first). With pricing starting from $530*, there is a solution suitable for all your driver needs. BMW Service Inclusive must be purchased before the New Car Limited Warranty period of up to 3 years/60,000 km†† is reached.


*For BMW Service Inclusive pricing and package options for your BMW, contact your nearest retailer.

Read more
FOR THOSE WHO WANT IT ALL: SERVICE INCLUSIVE PLUS.
In addition to the services included with the No-Charge Scheduled Maintenance and Service Inclusive options, Service Inclusive Plus includes these additional wear-and-tear repairs:

Front Brake Pads and Discs
Rear Brake Pads and Discs
Clutch (if worn)
Windshield Wiper Blades
BMW Service Inclusive Plus must be purchased before the New Car Limited Warranty period of up to 3 years/60,000 km†† is reached.

Log into My BMW to check your vehicle's maintenance status.

*For BMW Service Inclusive Plus pricing and package options for your BMW, contact your nearest retailer.
Read more
"I WANT FREEDOM WITHOUT LIMITATIONS."
Essential accessories for your Spring and Summer.
ORIGINAL BMW SUMMER COMPLETE WHEEL SETS.
BMW WHEELS & TIRE SERVICE.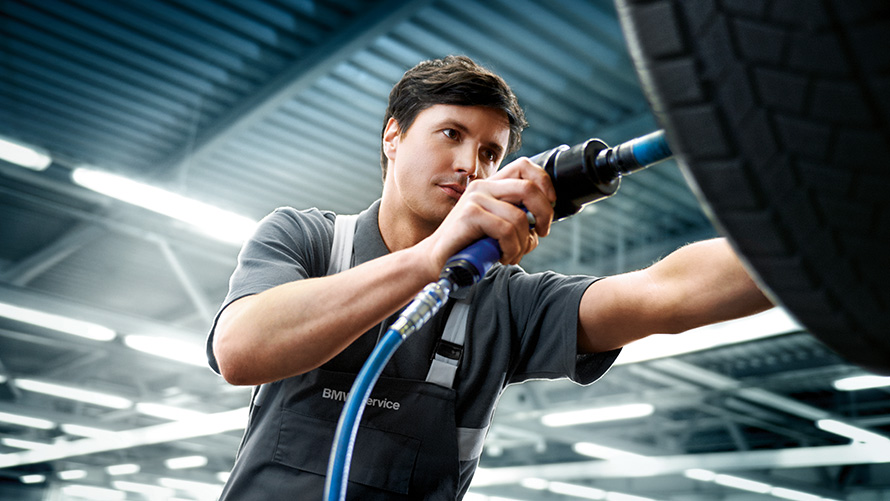 Not only do we offer BMW Original tires for any season, we also check your brakes and tread depth during a wheel or tire change service (including balancing). We carry out the inspection and maintenance with the greatest care and provide a quality experience. And with our professional wheel storage (including washing and balancing), you avoid stress and save space.

BMW TELESERVICES.
With the innovative BMW Teleservices of BMW ConnectedDrive your BMW helps you to keep a clear head: when maintenance is needed or in case of a malfunction it provides your preferred BMW Service Partner with all relevant vehicle data. Your Service Partner will then contact you to arrange an appointment. So you can rely on a fast and straightforward service and don't have to think of everything yourself. The only requirement: you have registered your vehicle online in the BMW ConnectedDrive Portal and have selected a Service Partner. Discover now how BMW Teleservices can bring more convenience to your life.

I DON'T NEED WORDS FOR A BOLD STATEMENT.
The highlights in exterior, interior and accessories.
It's time to show the street your true nature: turn on the boost mode and equip your BMW with M Performance Parts for an extra dose of sportiness, style and uniqueness.

Read more
​
††Coverage begins on the date of sale, or the date the vehicle is placed in service as a demonstrator or company vehicle, whichever comes first. New BMW vehicles, model year 2022 and newer, purchased from an authorized BMW Retailer in Canada are covered by a No-Charge Scheduled Maintenance plan for up to 3 years or 60,000 km, whichever comes first. Certain limitations apply. Contact your BMW Retailer for details.