FOCUSING ON THE ESSENTIAL.
FOCUSING ON THE ESSENTIAL.
BMW Golfsport Collection.
PERFECT DRIVE.
When playing golf, you don't compromise – be it with your game or your equipment. Everything has to run smoothly for the perfect drive. With the new BMW Golfsport Collection you bank on extravagant sportsmanship and premium materials. The perfect equipment for every challenge.

Read more
HOLE-IN-ONE.
Elegance meets function. The new BMW Golfsport Collection combines functional materials with a modern design and sets striking visual highlights in Navy Blue and Fire. A further design element that features throughout the collection is the dimple print. The pattern is inspired by the golf ball and echoes its honeycomb structure, creating a visual highlight on numerous accessories. The best basis for your perfect drive.

Read more
BMW Golfsport Carrying Bag.
BMW Golfsport Shoe Bag.
BMW Collection: Golfsport Tee Bag.
BMW Golfsport Bag.
BMW Golfsport Collection: waterproof bag.
BMW Collection: Golfsport Cart Bag.
BMW Golfsport Collection Bag: fabric design.
BMW Golfsport Carrying Bag.
THE PERFECT EQUIPMENT FOR EVERY CHALLENGE.
1. BMW GOLFSPORT FLEECE JACKET, MEN'S.

Soft, sleek fleece jacket made from premium power stretch material for maximum freedom of movement. The soft fleece on the interior and the elastic rubber on the collar, hem and double sleeve cuffs adapt to your every movement. Classic, sporty fit for men. Slender, tapered fit for women. The stripes with BMW Golfsport lettering on the back, BMW logo pin on the shoulder and zip with three-coloured ribbons are some of the visual highlights. Two zipped pockets.


2. BMW GOLFSPORT GIFT SET.

Exclusive gift set with golf-ball design. Including functional BMW Golfsport cap with magnetic ball-marker holder on umbrella – ensuring the ball marker is always within easy reach. Also two premium Pro-V1 golf balls from expert partner Titleist, a metal divot tool with integrated BMW logo ball marker and two additional ball markers. Stable base in tee shape.


3. BMW GOLFSPORT POLO SHIRT, MEN'S.

Polo shirt made from breathable piqué material (dry fit) for maximum wearing comfort. With antibacterial effect and natural sun and mosquito protection thanks to the dense fabric structure. Classic, sporty men's style with stripes on chest. Slender, tapered style for women with striped design on added side parts and five-button strip. With BMW logo button and 3D print of BMW Golfsport lettering on front.


4. BMW GOLFSPORT FUNCTIONAL JACKET, WOMEN'S.

Sporty, functional jacket made from ultralight soft shell. The jacket is windproof, breathable and water-repellent, and also features taped, and therefore waterproof, shoulder seams. The lasered back print in the colour fire is a visual highlight. Coloured, two-way zip with zip garage and matching details. Elastic lower hem in striped design on sleeve and round hem on back with drawstring. Tapered women's version with hood. Two zipped pockets.

THE RIGHT EQUIPMENT.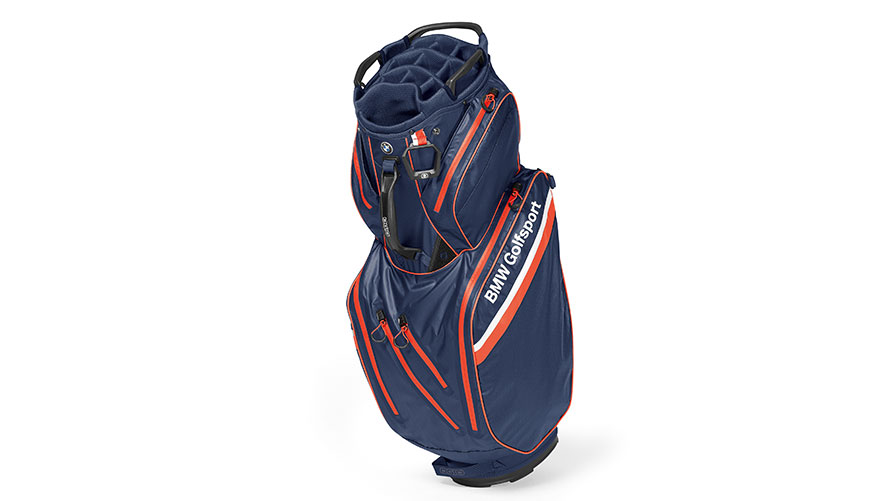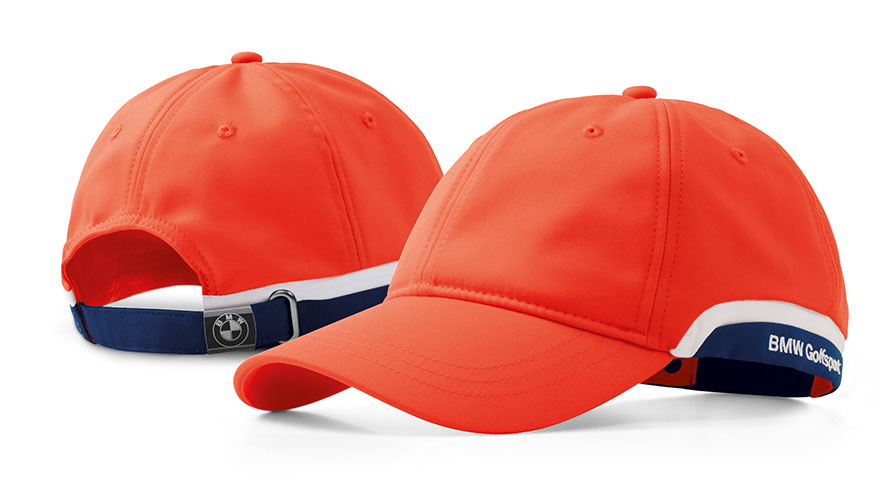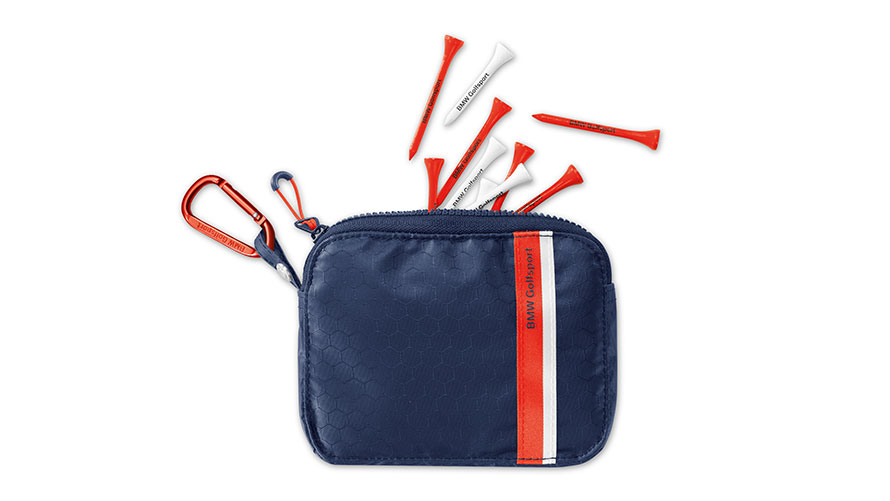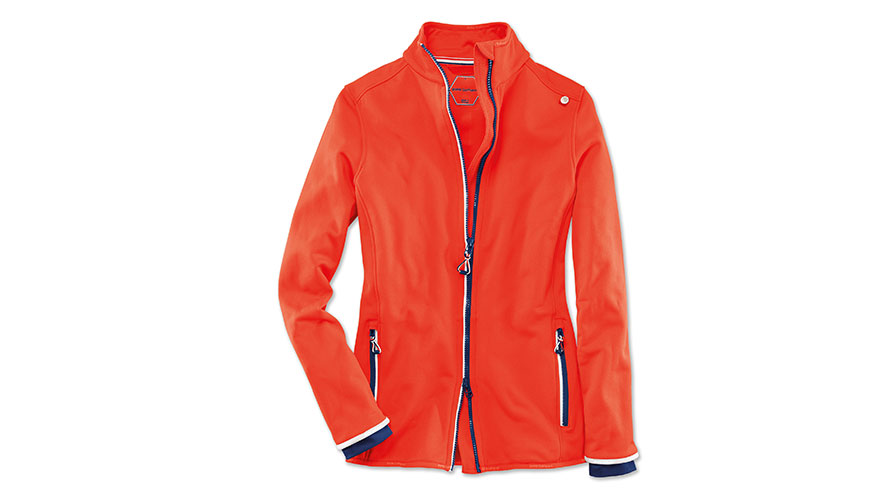 WOULD YOU LIKE TO DISCOVER MORE? YOU'LL FIND ALL PRODUCTS IN OUR COLLECTION HERE.