INSPIRATION STARTS WITH i.
INSPIRATION STARTS WITH i.
BMW i Collection.
SUSTAINABILITY IN THE FIBRES.
A textile fibre obtained entirely from wood: the BMW i T-Shirt is produced using the particularly environmentally friendly TENCEL® process and has therefore been awarded the 'European Award for Environment'. Nevertheless, it's not just the resource-saving material and workmanship that characterise the T-shirt, but also its extraordinary cut and unrivalled comfort.

Read more
INNOVATION YOU CAN FEEL.
Apples aren't just healthy, but also extremely good for the environment – especially when it comes to the BMW i Rucksack. Appleskin is a vegan imitation leather product made from recycled apple peel. The high content of natural materials not only makes the BMW i Rucksack sustainable, but also gives it a pleasant feel.

Read more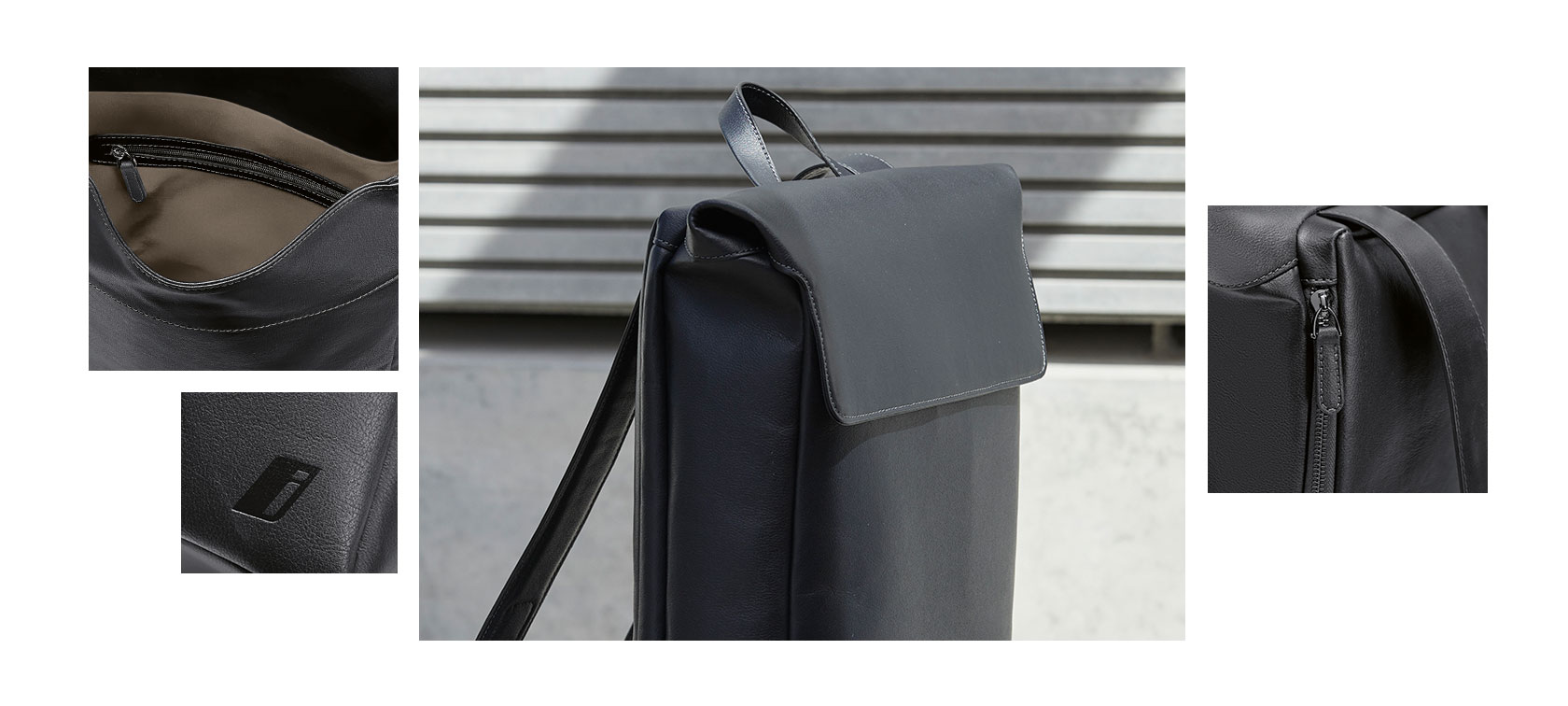 MORE PRODUCTS IN THE BMW I COLLECTION.
BMW i T-Shirt, Women's.
Casual T-shirt made of organic cotton and sustainable TENCEL® fibre made by Lenzing. This fibre of the future is pleasant to the touch, has a soft, smooth surface and takes up humidity well. Timeless design thanks to front and back panel separation seams as well as asymmetrically cut patterns. With open edges at the cuffs. Subtle, high-quality BMW i branding.

BMW i Pencil Set.
Set of two pencils, sustainably produced from the selvedge remains of the BWM i production. In a minimalistically designed, mini-folder made of BMW-i-type leather. With BMW i branding, open edges and stitching. Can, among other things, be attached to the BMW i notebook. Made in Germany.

WOULD YOU LIKE TO DISCOVER MORE? YOU'LL FIND ALL PRODUCTS IN OUR COLLECTION HERE.