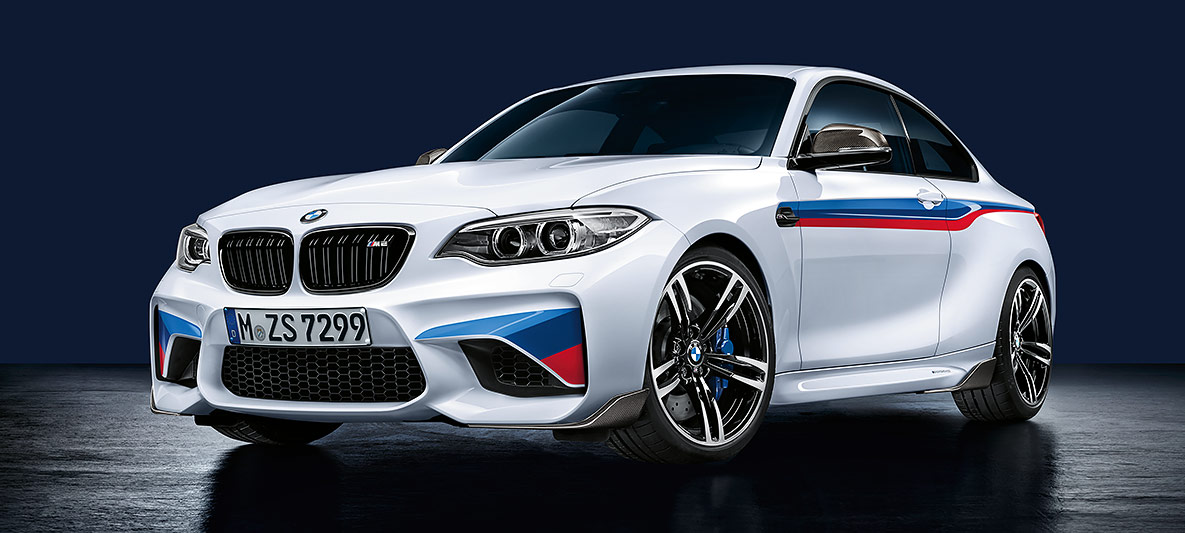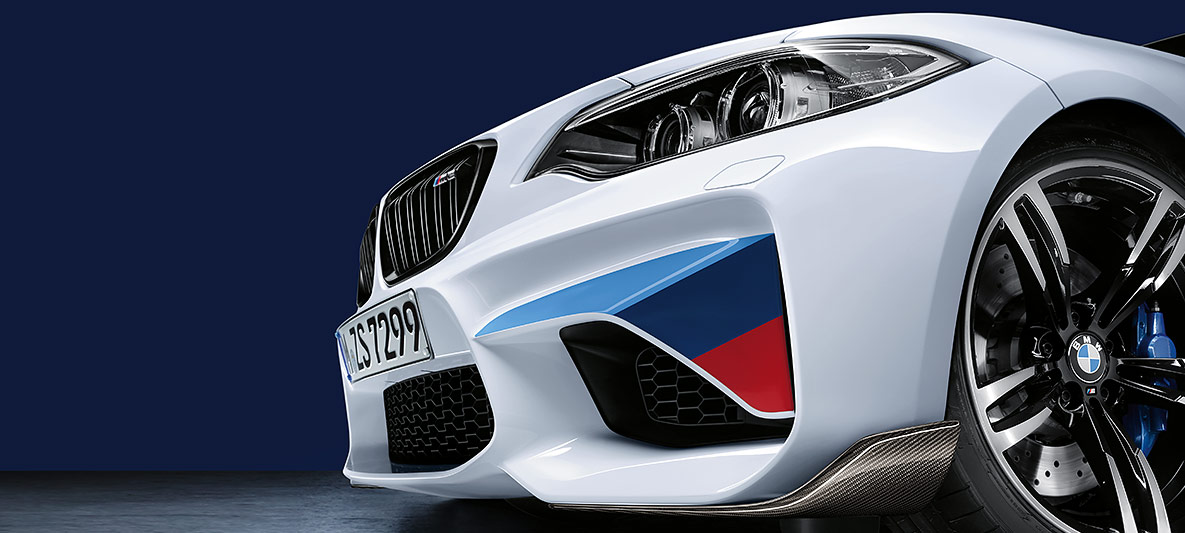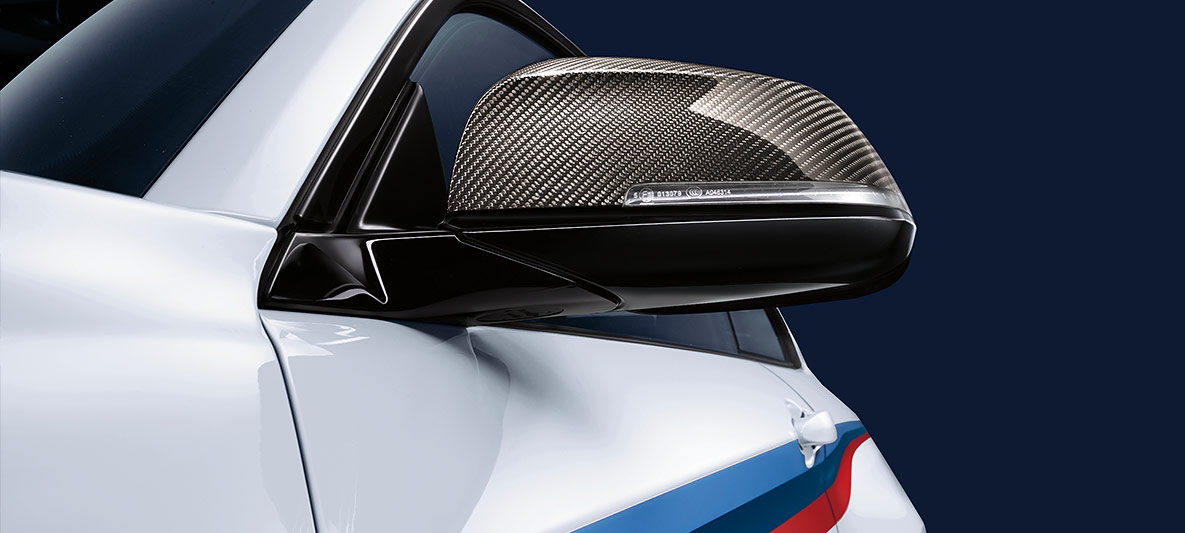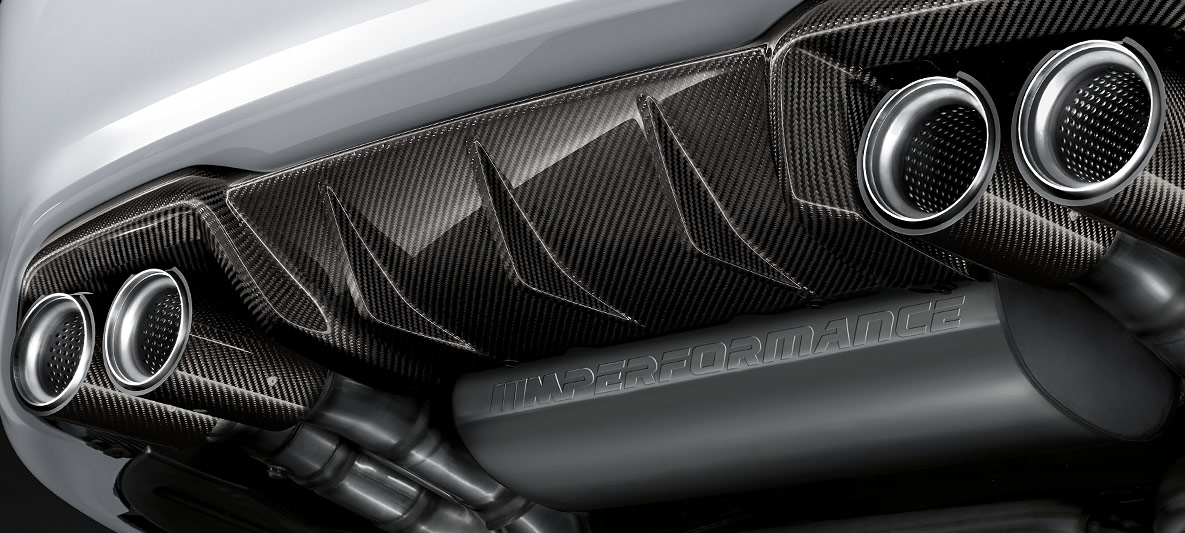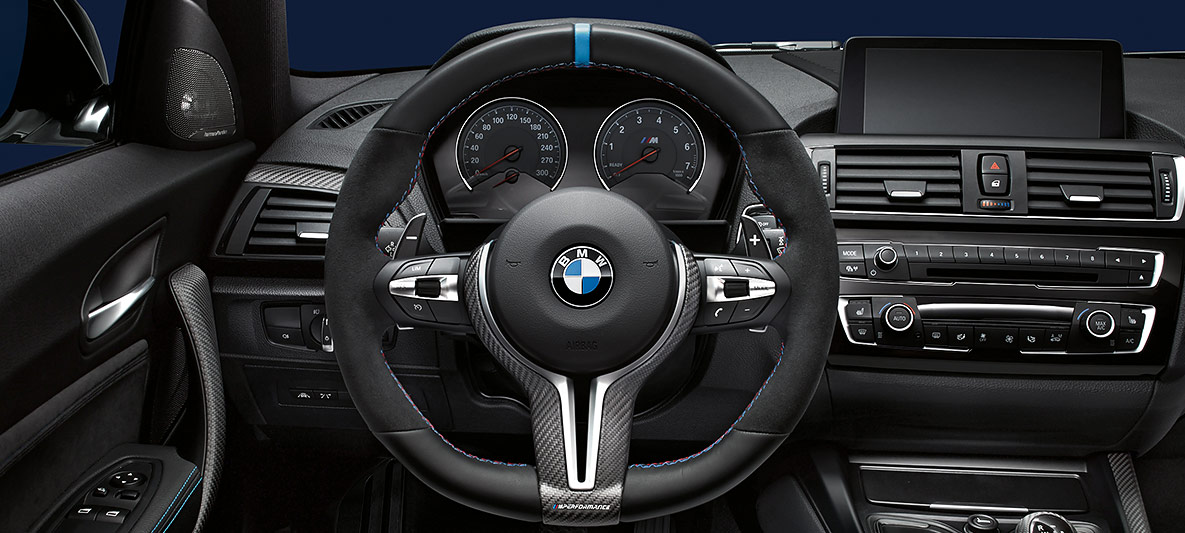 THE NEW M2 COUPÉ.
New dimensions in performance and dynamics: Make your new M2 Coupe something special, with the new front splitter, side skirt attachments - rounded out by the rear diffuser and tail pipe covers, all made of carbon fibre. Grip the Alcantara-covered steering wheel and feel an adrenalin surge, transforming the road to a race track.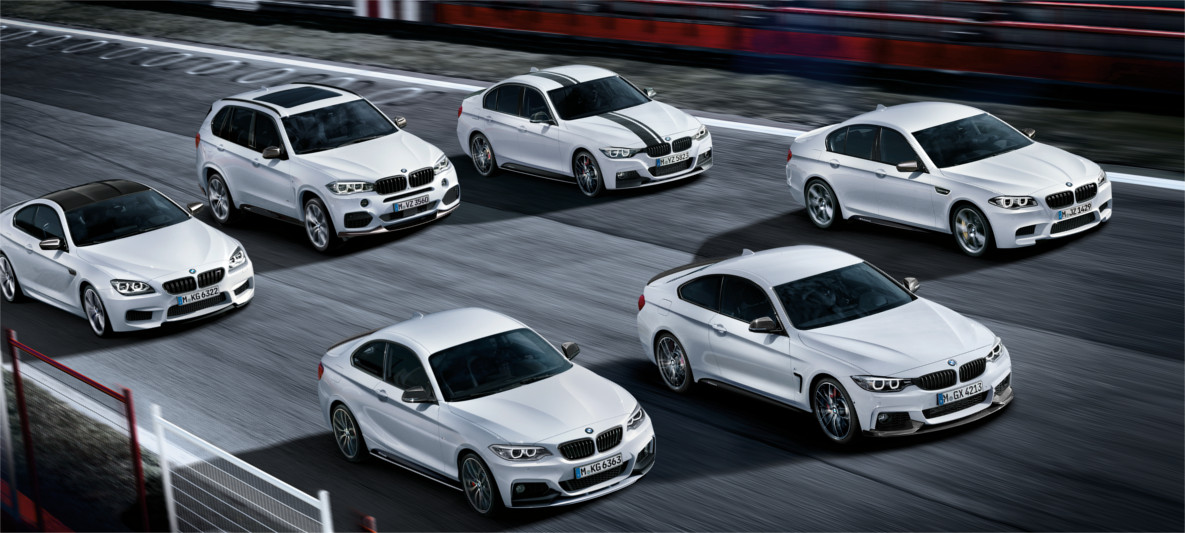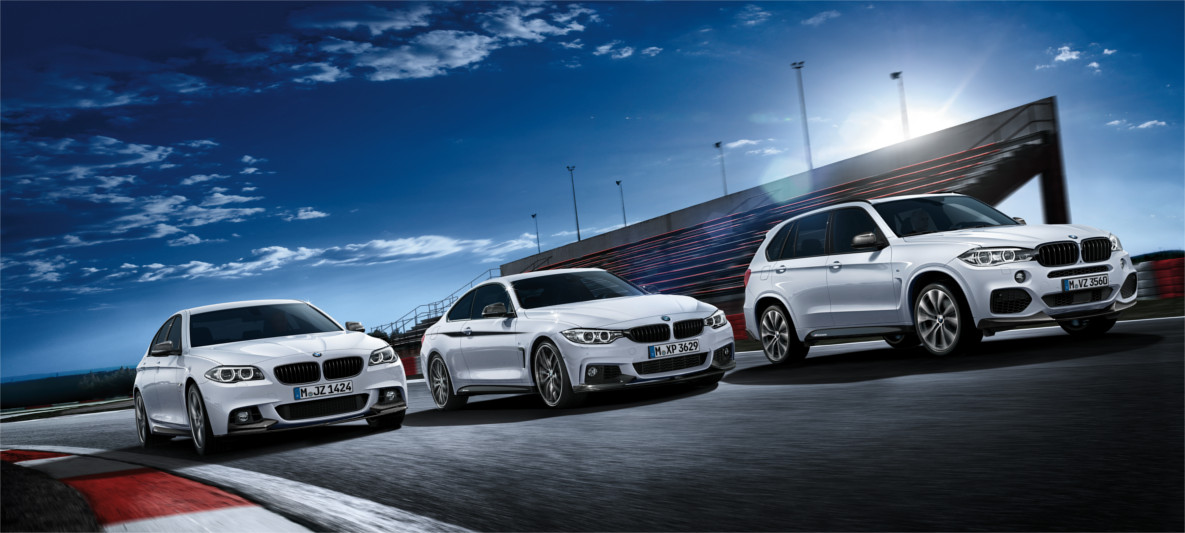 A PASSION FOR PERFECT PERFORMANCE.
All accessory components in the BMW M Performance line were inspired by motor sports and satisfy BMW's high standards for functionality, design, quality and service life. This requires use of top quality materials and elaborate development and production processes as well as extensive quality testing. BMW M Performance Parts are available for BMW M automobiles as well as all models of the BMW brand in the categories of aerodynamics, drivetrain, cockpit and chassis.

Pushing the limits.
Experience BMW M Performance Parts in action.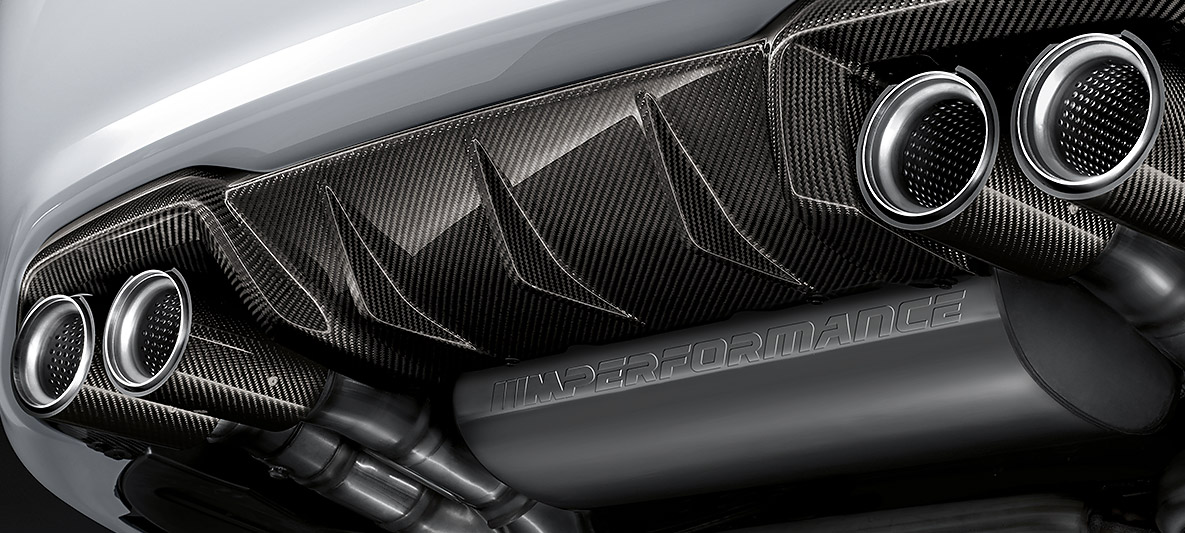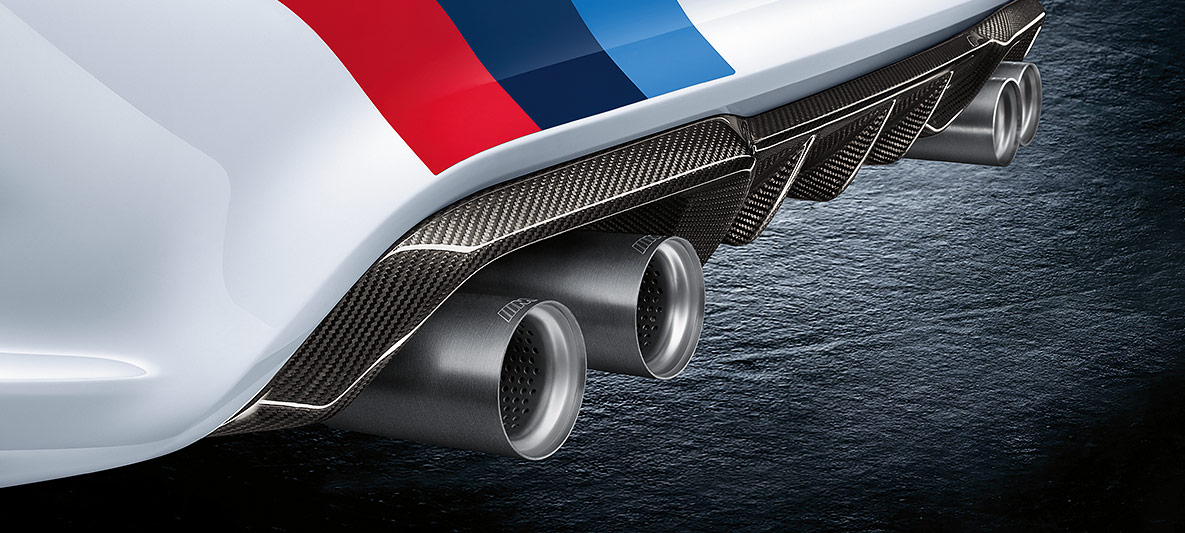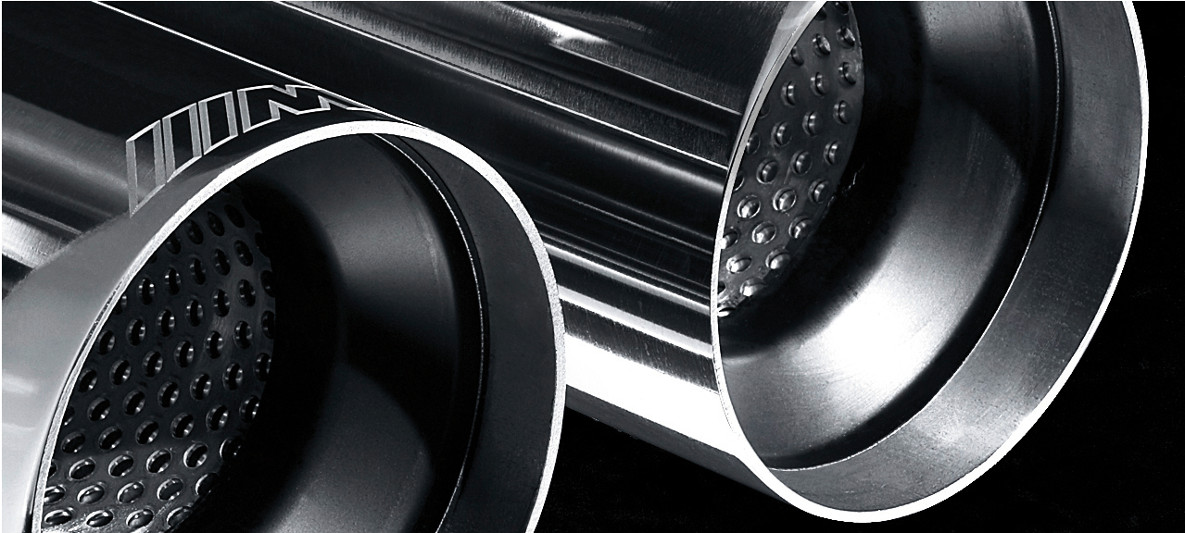 DRIVETRAIN: GOOSEBUMPS FOR YOUR EARS.
BMW M Performance exhaust systems set the tone – in every respect. Manufactured with the highest-quality materials, these components not only provide a sporty sound, but also help to reduce exhaust pressure. This, in turn, improves driving properties and optimizes the engine characteristics. Premium tailpipe finishers in chrome, carbon fibre or titanium impress with their exclusive high-tech look and emphasize the striking appearance of the rear of your BMW.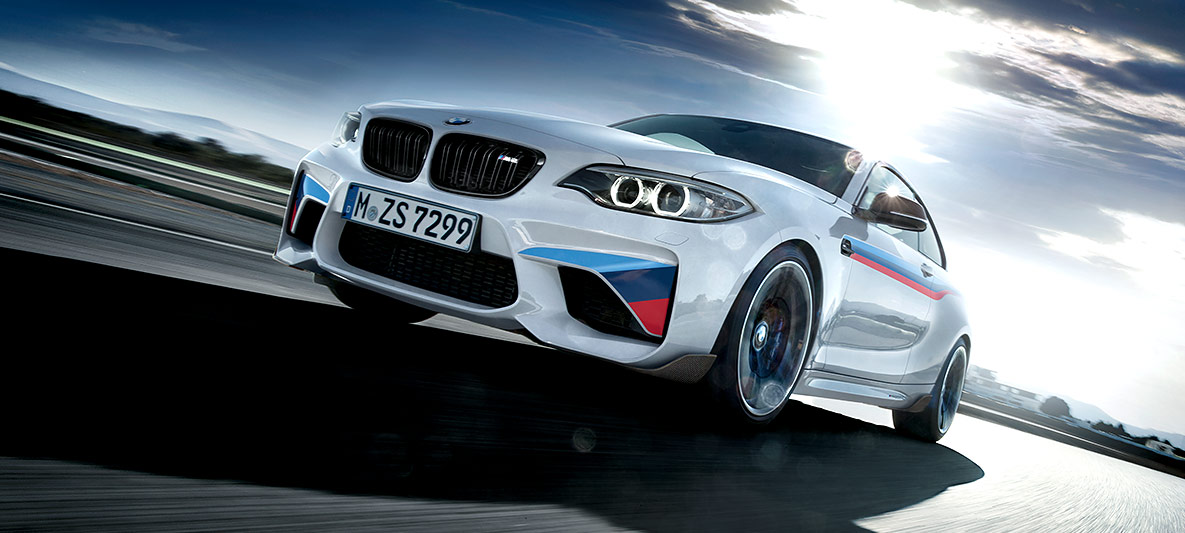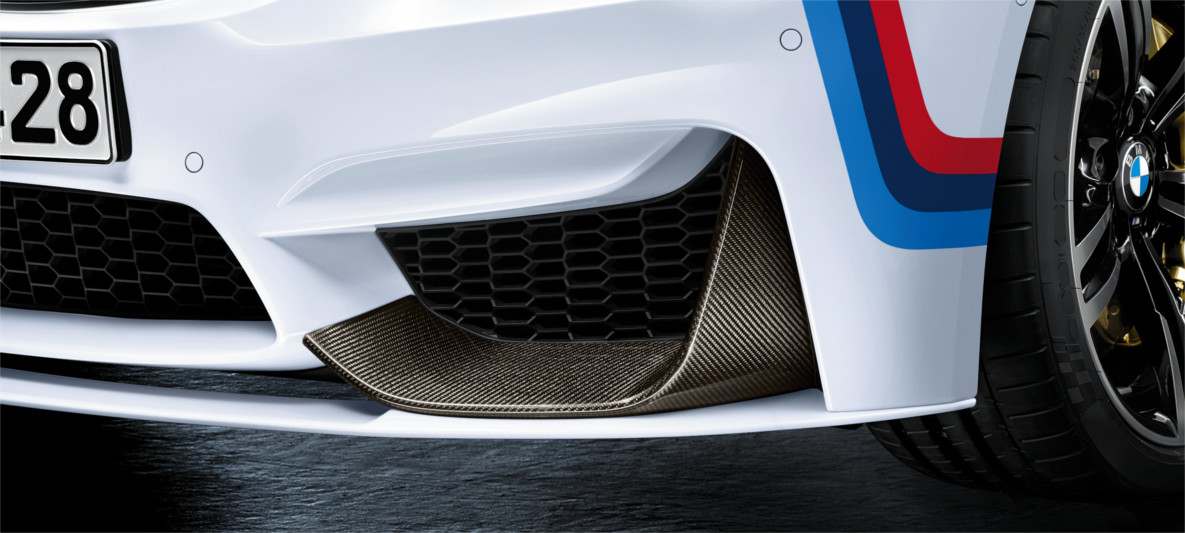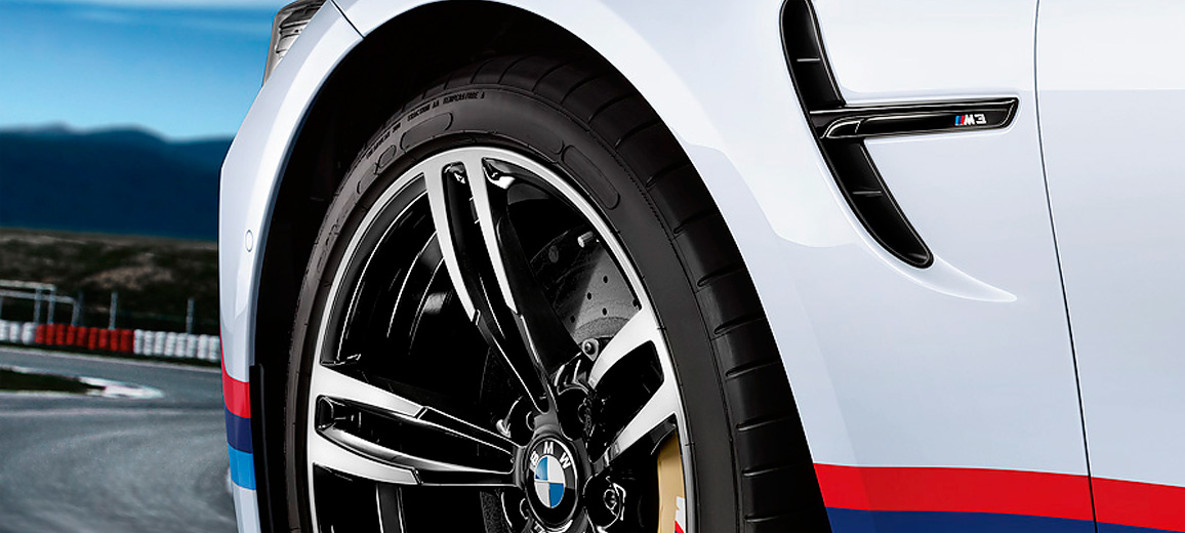 AERODYNAMICS: FIGHT THE FORCES.
Tackle air resistance head-on: With BMW M Performance aerodynamic components, you enhance the downforce and driving characteristics of your BMW. Not only that, but you also boost its athletic character and give it a Motorsport look that perfectly complements the vehicle's design.

Images & Videos.
Images and videos of BMW Performance Parts – for you to view and download.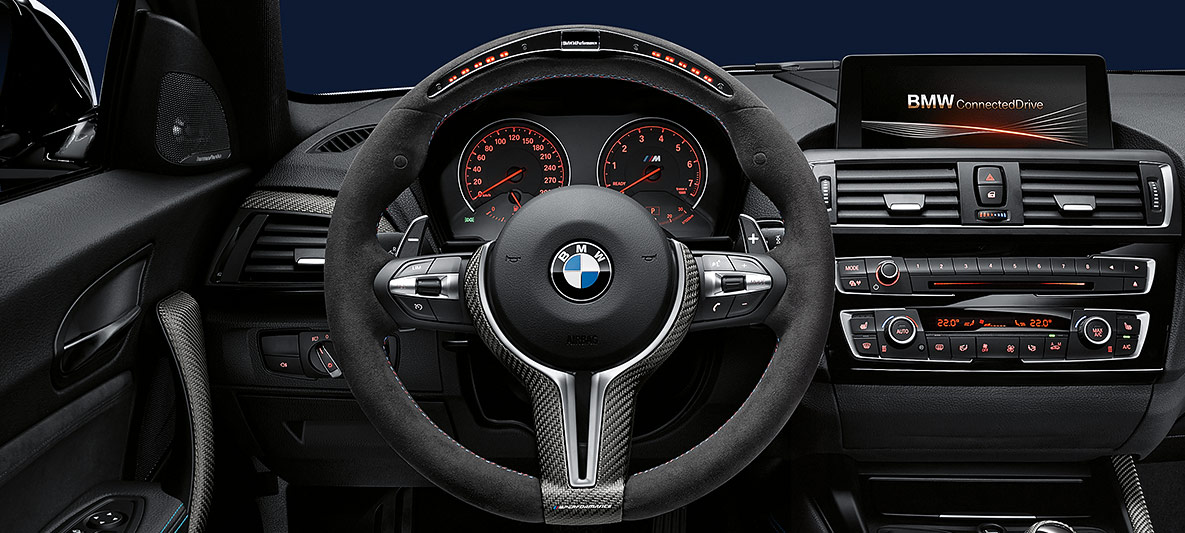 COCKPIT: GET THE RACETRACK FEELING.
Get in and take up pole position immediately: With BMW M Performance components, you can create an authentic motorsport atmosphere inside your BMW – whether with the puristic stainless-steel pedal covers, exclusive carbon fibre elements or an Alcantara steering wheel with carbon fibre trims and race display.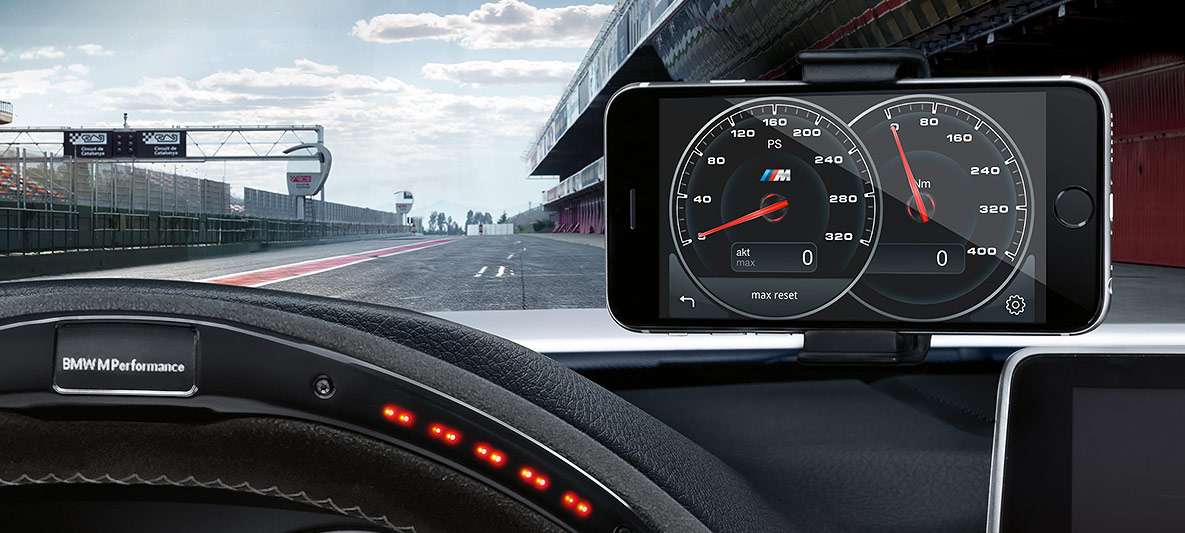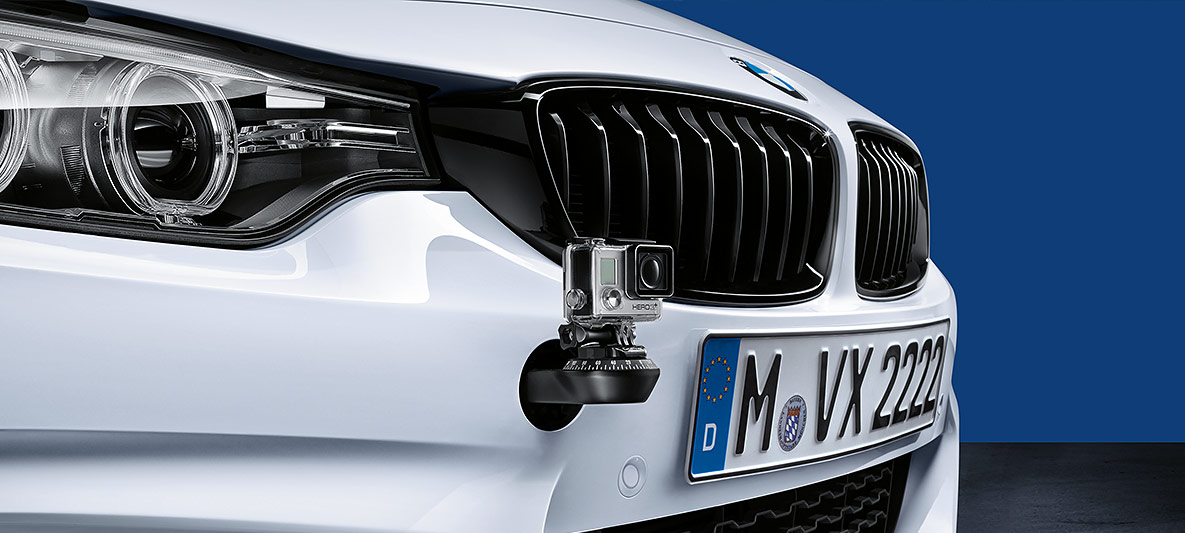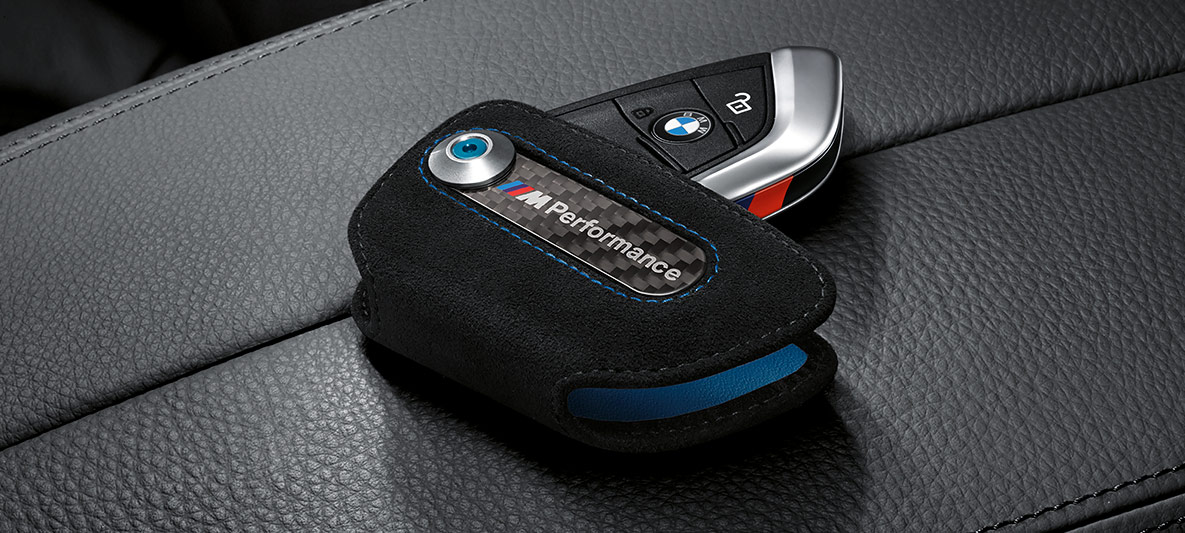 PERFORMANCE RIGHT DOWN TO THE LAST DETAIL.
All BMW M Performance accessories impart pure racing passion. You can record and analyze relevant technical driving information such as engine data and braking distances with the Driver Analyzer App. Or use Track Fix for GoPro® cameras to get fantastic pictures during operation on the race track. And the key sheath protects your BMW key from scratching and dirt, while preventing the buttons from being pressed unintentionally. Take the plunge - into the world of BMW M Performance.
GoPro is a registered trademark of GoPro, Inc.
BMW M PERFORMANCE KEY CASE.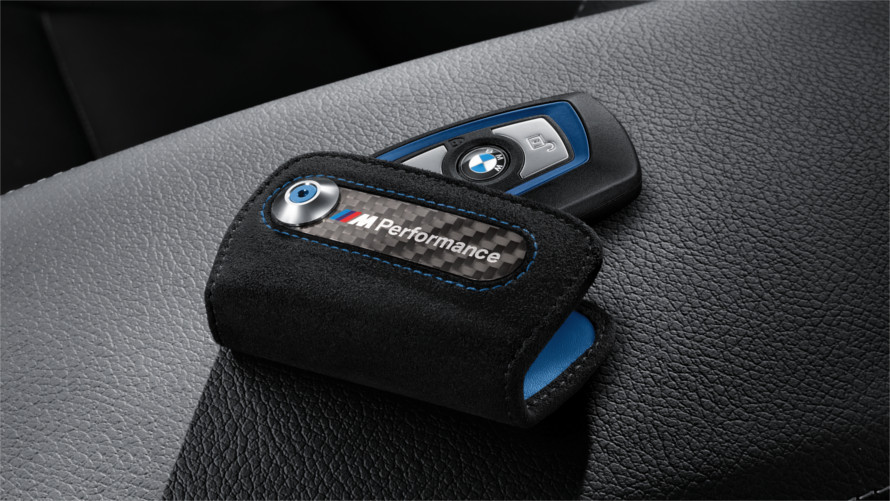 Sportiness right down to the last detail: As soon as you set eyes on the BMW M Performance key case, you'll notice that it exudes pure Motorsport passion. Made of top-quality black Alcantara, it has blue decorative stitching and an M Performance carbon-look. The case protects your BMW key from scratches and dirt and prevents the keys from being pressed unintentionally. The key can be twisted out of the case easily, meaning that it's always ready for use in an instant.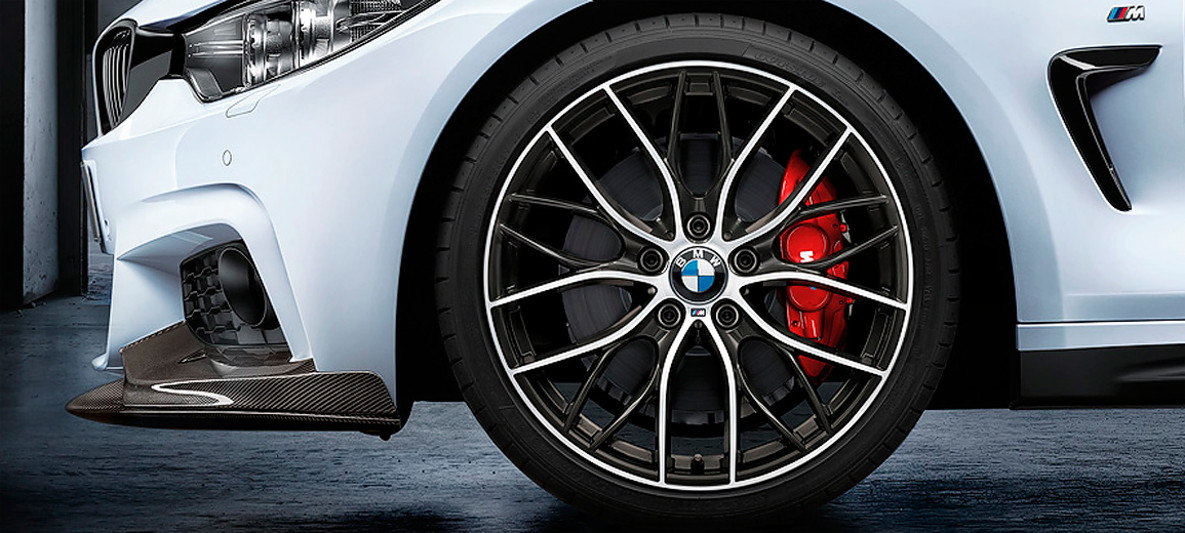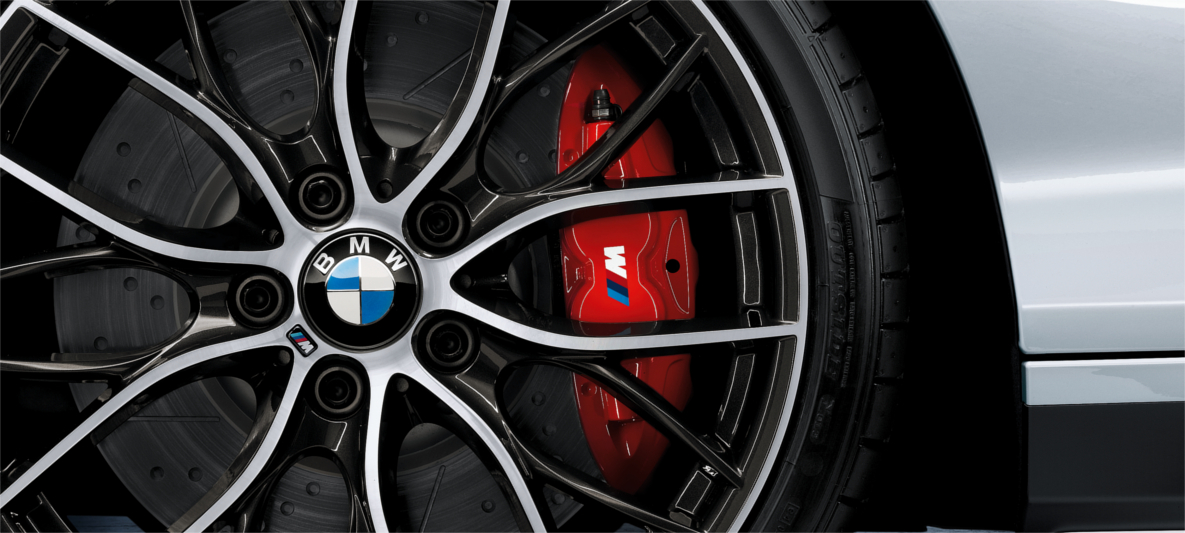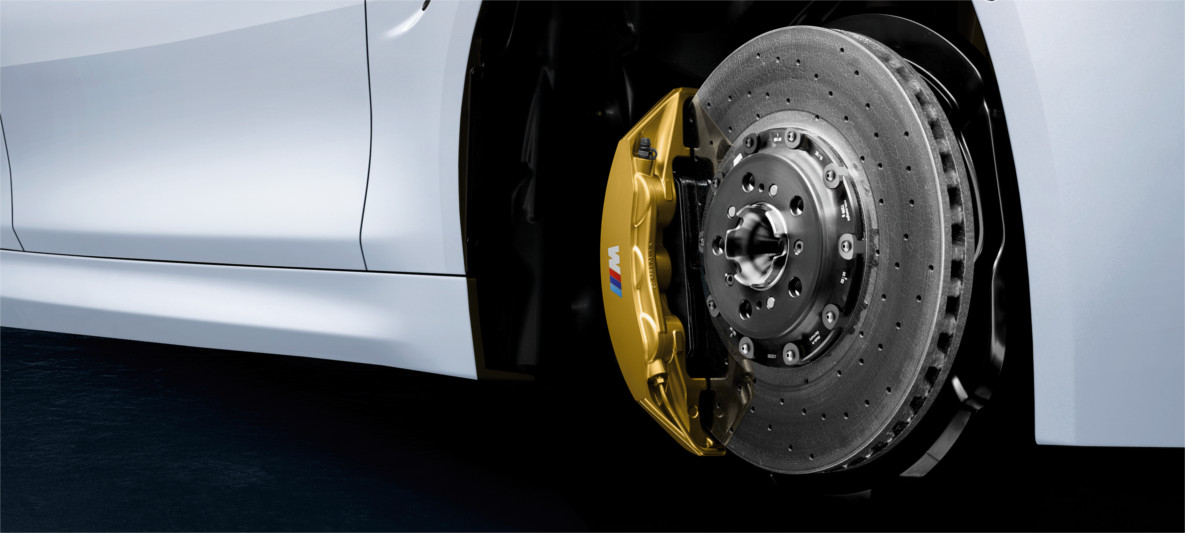 CHASSIS: THE RACING LINE IN FOCUS.
Not just a question of looks: BMW M Performance Parts let you adjust the chassis of your BMW to suit your needs and your driving style perfectly. Whether light alloy wheels, shock absorbers, or brake systems – all components originate from BMW Motorsport and meet the highest design and functionality standards. The result: striking aesthetics combined with outstanding agility.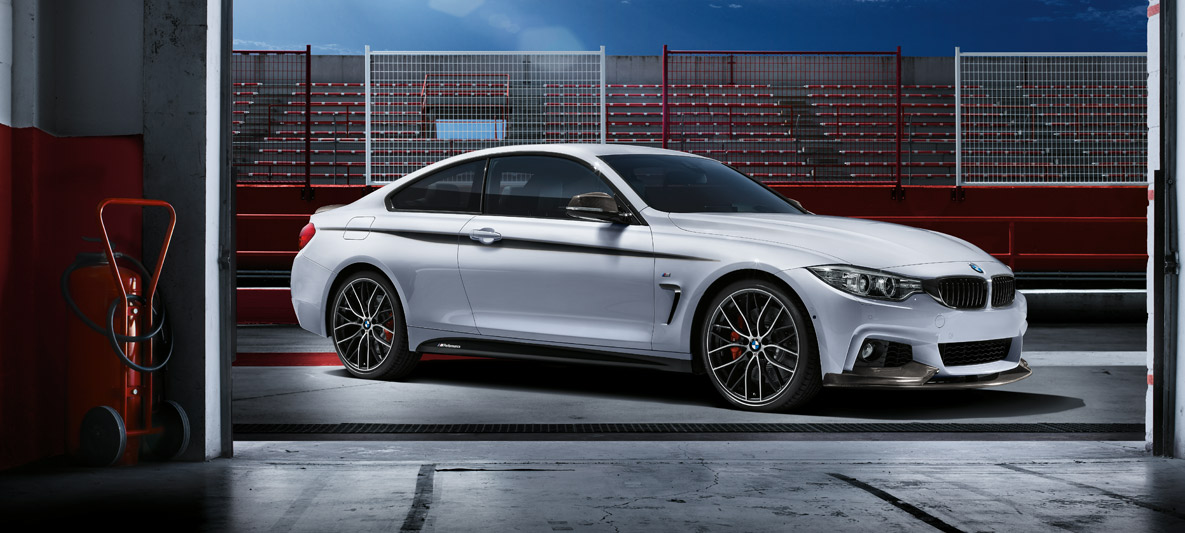 OFFERS FOR OWNERS.
Whether you want to add a personal touch to your BMW with Original BMW Accessories, enhance your vehicle's driving dynamics with Original BMW Parts, get your vehicle in peak condition with BMW Service, or take home the latest BMW Lifestyle apparel and accessories, you can have it all for less by taking advantage of our monthly special offers.

DTM: COMMITTED TO MOTORSPORT.
BMW is continuing to write its success story in the world's most fiercely contested touring car series: 265 races, 73 victories, 56 pole positions, 84 fastest laps and 252 podium places. Ever since BMW returned to the DTM in 2012, BMW M Performance Parts has been a premium partner of BMW Motorsport. And it's been a partnership crowned with success. In 2016, for example, after another thoroughly successful DTM season, the drivers' championship title again went to Munich for the sixth time overall.

The recipe for success: innovative technologies and top quality standards combined with a desire for optimum performance and full-blooded motorsport passion. Characteristics that are also integral to BMW M Performance Parts, making them a proud partner of BMW Motorsport – for classy victories and accessories that are truly in a class of their own.

The BMW M2 MotoGP Safety Car.
All safe with the BMW M Performance Parts Upgrade.