No other piece of equipment has a greater impact on your vehicle's performance and safety than tires. BMW Approved Tires, easily identified by the star marking on the exterior sidewall, are specially developed in close collaboration with leading tire manufacturers and precision-crafted to match your BMW's exact specifications. The result: Improved performance, enhanced safety, and the highest degree of ride comfort. Why settle for anything else?
Read more
STORM THE WEATHER.
BMW Approved Cold Weather Wheel Packages.
BMW Approved Cold Weather Tires are made from unique rubber compounds that stay flexible in cold temperatures and help improve braking distances in winter conditions. Plus, their aggressive tread pattern maximizes contact with the road to increase traction on snow and ice. BMW Approved Cold Weather Tires are designed, developed, and tested in collaboration with industry-leading tire manufacturers to ensure the best possible tire for your specific vehicle.

Read more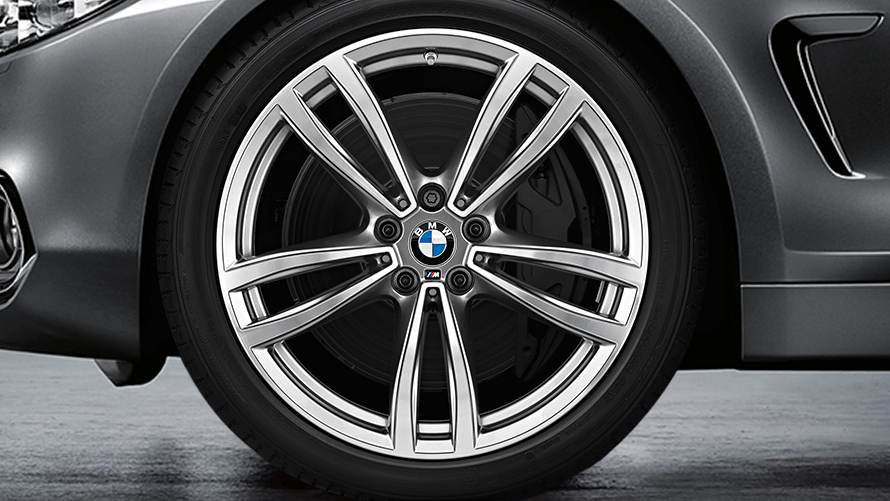 BMW APPROVED COLD WEATHER WHEEL PACKAGES.
Your drive doesn't stop for winter, so why should your driving pleasure? BMW Approved Cold Weather Wheel Packages are specially designed with a unique rubber compound and an aggressive tread pattern to maximize traction and brake response at temperatures of 7 °C and below. Best of all, you can choose from a vast selection of appealing styles to ensure your BMW continues to look as good as it performs.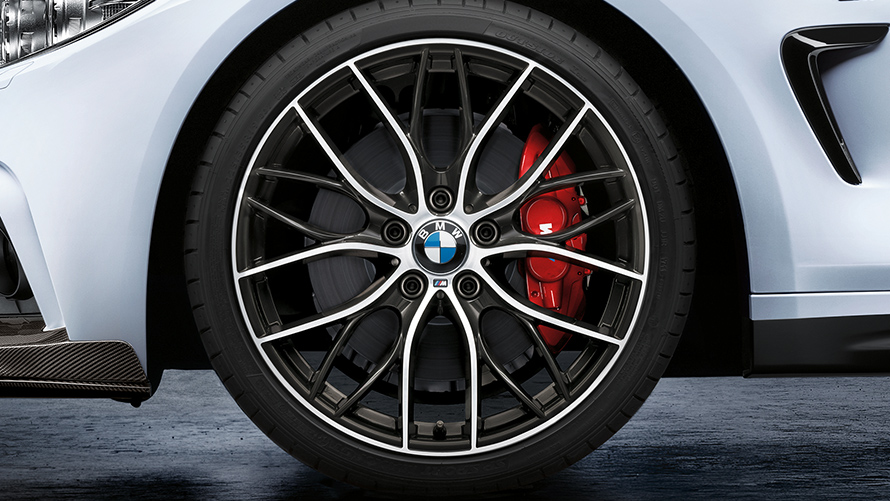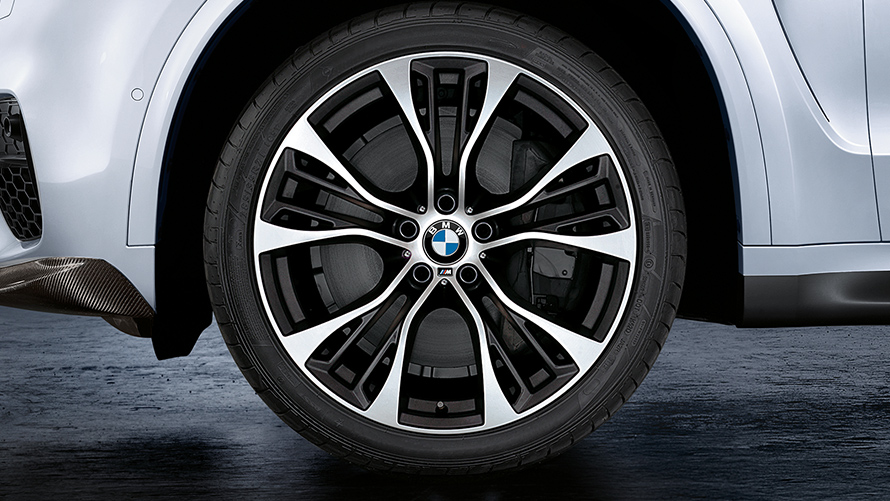 BMW HIGH-PERFORMANCE WHEEL PACKAGES.
Attention to detail: BMW High-Performance Wheels offer a sophisticated design, unmatched stability, and ideal running properties. The wheel and tire combinations are precisely tailored to suit the overall performance characteristics of your BMW, thereby helping to provide the best possible interplay between all chassis components.

ARE YOU LEASING YOUR VEHICLE?
ARE YOU LEASING YOUR VEHICLE?
BMW Approved Cold Weather Tires are always recommended for Winter driving. Additionally, they can help prolong the life of your original or new BMW Approved All-Season or Performance Tires. But don't forget, at lease end, your vehicle must be returned with four matching BMW Approved All-Season or Performance Tires.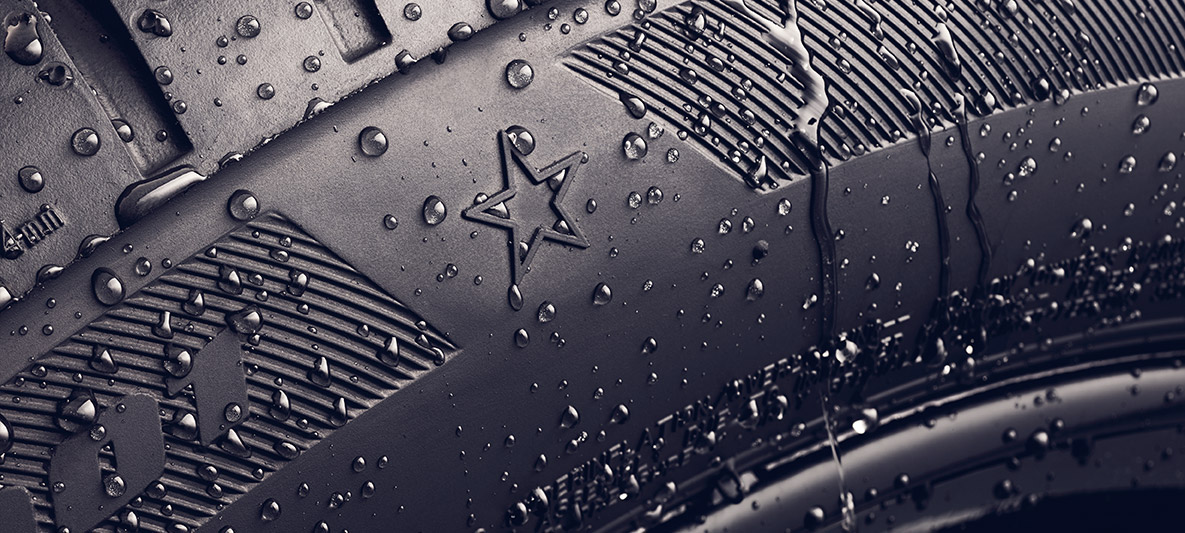 NOT JUST A MARK. A STAMP OF APPROVAL.
You don't drive just any car, so why choose just any tire? Match your performance demands and safety requirements to tires that are as premium as your BMW. Developed in collaboration with the world's top tire manufacturers, BMW Star Approved Tires are optimally tuned for your specific BMW and rigorously tested to meet our stringent standards of quality, handling, ride comfort, and safety.

ONE-STOP SHOP FOR ALL YOUR TIRE NEEDS.
Whether you're looking to replace individual worn tires or purchase a complete set of All-Season, Cold-Weather, or High-Performance Tires, your BMW Retailer offers a wide selection of BMW Approved tires from industry-leading manufacturers. Visit today and your BMW Parts Advisor will help you find the right product for your specific model.
Read more
DRIVE ON THE SAFE SIDE.
BMW Star Approved Tires are also available with Run-flat technology. This innovative safety feature helps ensure that you can retain directional control of your vehicle in the event of sudden tire pressure loss caused by a puncture. Even with no tire pressure, BMW Tires with Run-flat technology will allow you to travel up to 80 km at a speed of up to 80 km/h, helping you reach your nearest BMW Retailer or Service Centre for assistance.

BMW Tires with Run-flat Technology.
TIRES PRESSURE MONITORING SYSTEM (TPMS).
BMW's Tire Pressure Monitoring System uses sensors to electronically monitor the tire pressure of all four wheels. Depending on the model and equipment, the tire pressure indicator enables the tire pressure to be monitored in real time via the Control Display on the instrument panel. All new BMW vehicles have been fitted with this safety system since March 2014.

Your benefits at a glance.
Important information for the journey ahead.
New Tires with TPMS sensor

If you drive a BMW with a Tire Pressure Monitoring System, be sure that any new tires you purchase are fitted with an TPMS sensor.


Tire pressure warning when an emergency spare wheel is mounted

Emergency spare wheels are not fitted with TPMS sensors. If an emergency wheel is installed after a drop in tire pressure, the warning will remain in place until a new wheel is mounted that is equipped with an TPMS sensor.


Tire pressure warning due to differences in temperature

Tire pressure can vary with changes in temperature. If the temperature of the tire increases due to extended driving periods or sunlight exposure for example, the tire pressure will increase. A reduction in tire pressure can occur in the case of severe reductions in temperature, which can result in a warning being issued on the Control Display or multifunction instrument display. For this reason, tire pressure should be checked at regular intervals.


No warning in case of sudden tires damage

The system cannot give previous indication of sudden tire damage caused by external impact.