ENJOY EVERY TRIP.
Intelligent Driving.
Stay relaxed throughout your journey. Now you can rely on the driver assistance systems from BMW ConnectedDrive. They manoeuvre you through the jams, keep you at a safe distance when necessary and react with lightning speed in hazardous situations. Enjoy a feeling of safety in your BMW.

Read more
SAFE WHEN ON THE MOVE.
Enjoy a maximum level of safety on short and long trips, along rural roads or in urban traffic. Modern driver assistance systems such as Active Protection and Driving Assistant support you in every motoring situation and assure you of long-lasting and relaxed driving pleasure.

Read more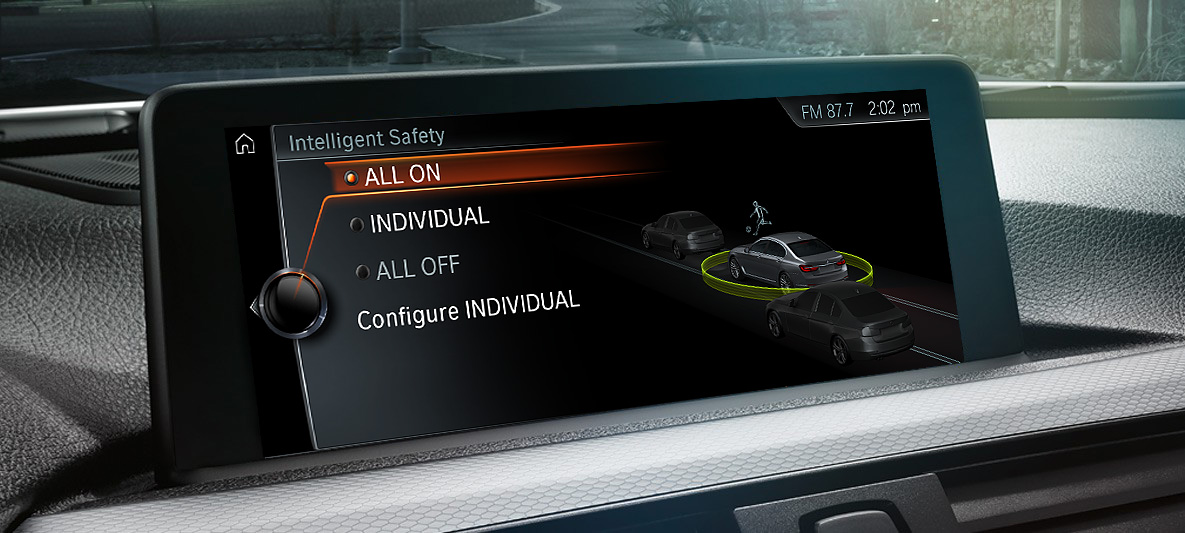 The safety package Driving Assistant includes the camera-based systems Approach control warning and Person warning with light city braking function, Speed Limit Info including No-overtaking indicator and Lane Departure Warning, as well as the radar-based equipment Crossing traffic warning rear, Lane Change Warning and Rear collision prevention. At speeds of over 70 km/h, Lane Departure Warning recognises lane markings and draws the driver's attention to an unintentional lane change by means of vibrations in the steering wheel. If vehicles enter the driver's blind spot, Lane Change Warning issues a warning with a vibration in the steering wheel and a blinking warning symbol on the exterior mirror. The Crossing traffic warning rear makes pulling out of parking spaces easier. While the Approach control warning with light city braking function detects vehicles, the person warning reacts to pedestrians. At the same time, the brakes are pre-conditioned for faster responsiveness. If a collision is imminent, the system initiates a full brake. This function can be limited by darkness and fog. In dangerous situations, Rear collision prevention activates the warning blinkers at double tempo. If a collision is unavoidable, the pre-crash system is initiated and the side windows and glass roof, if featured, are closed.
Read more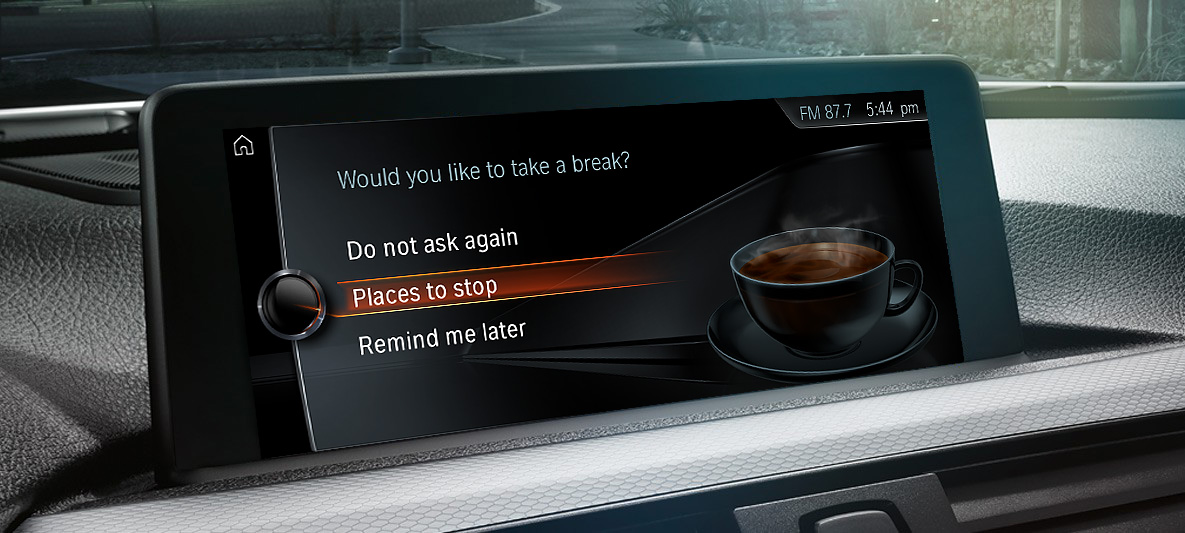 Active Protection is the BMW ConnectedDrive preventive passenger protection system. Active Protection warns the driver if it detects signs of tiredness, safety belts are pretensioned in critical situations, electric seats are returned to upright positions and the windows and sliding roof are closed. After an accident occurs, the brakes are automatically applied until the car reaches a standstill.
Read more
Requirements/availability

Availability:

For availability on BMW models, please refer to the Build & Price section of the website or contact your local BMW Retailer.
EVERYTHING IN VIEW.
Intelligent Vision.
Wherever your journey takes you, you should always keep everything in view. With the innovative vision assistant technology, this is easier than it sounds.They help you in unclear situations and guarantee you the best possible visibility at night. See more with your BMW.


Read more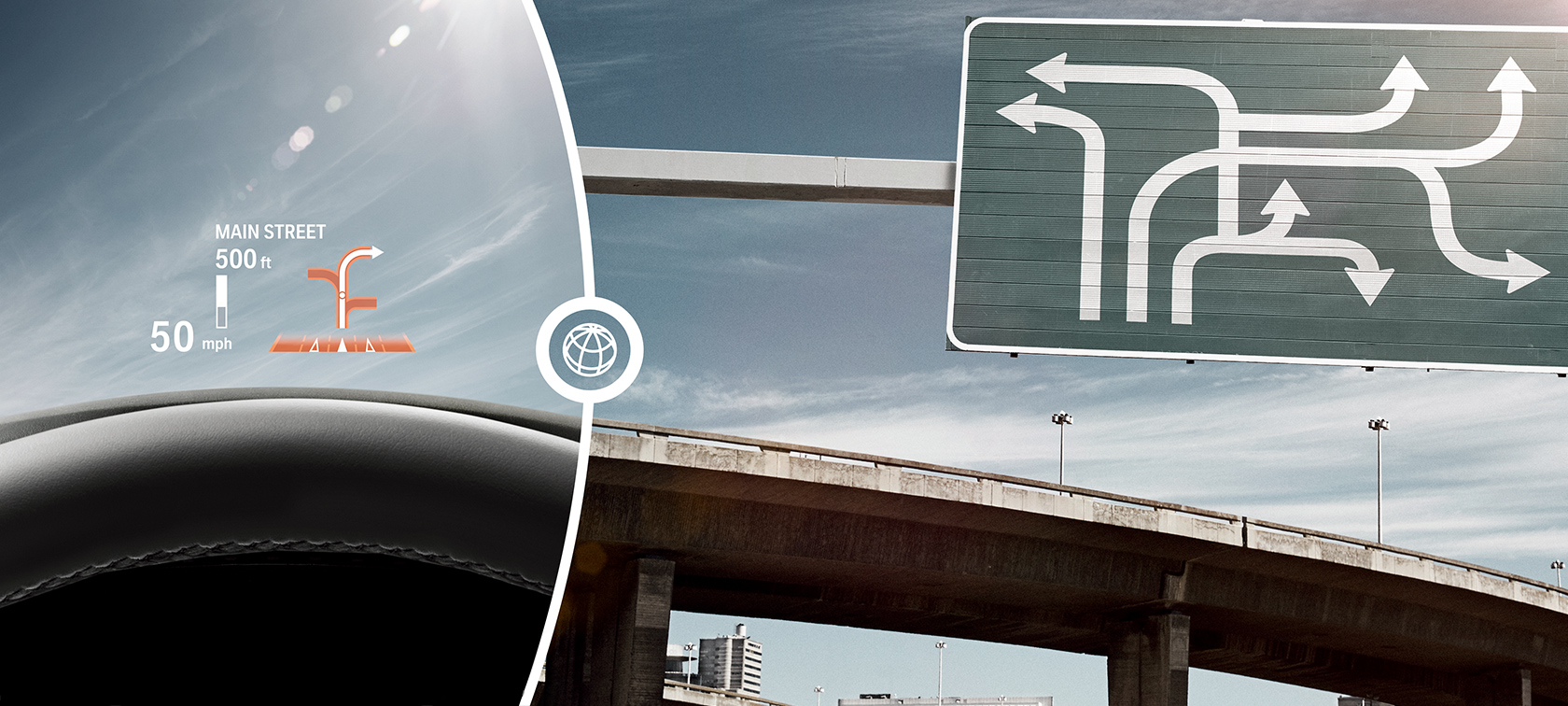 BMW HEAD-UP DISPLAY.
All the information securely in view.
Always know what turn to take next. And that's not all. While you concentrate on the road, the full-colour BMW Head-Up Display projects all the data relevant to your journey directly into your line of sight: this includes information such as current speed, collision warnings, Speed Limit Info or control messages. Without having to constantly switch your gaze from road to instrument panel, you travel in greater safety and comfort.
Read more
Requirements/availability

Availability:

Availability of vision assistance systems varies by model. Please consult the BMW configurator for more information.