UNLIMITED FREEDOM.
BMW accessories for autumn and winter.
Ambitions strengthened, radius of action extended: set off for new adventures with your BMW. Look forward to thrilling holidays and sporting challenges. A demanding bike or ski tour, for example, calls for strength, stamina and reciprocal motivation. With Original BMW Accessories you have less limits.
EQUIPPED FOR EVERY ADVENTURE.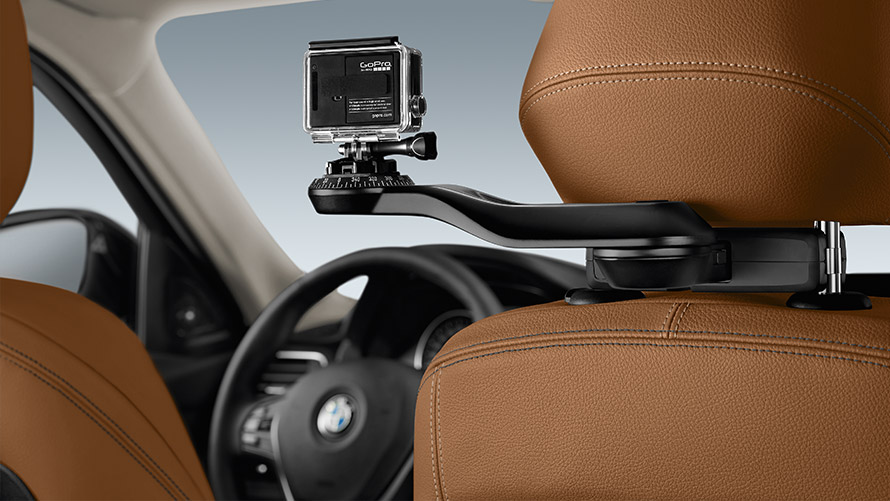 Travel & Comfort System.
The Travel & Comfort System offers various components such as the practical folding table that has an additional integrated cup holder, the clothes hanger on the rear side of the backrest, the universal hook to stow items of clothing or light bags on the rear side of the backrest and also the tablet holder which easily accommodates landscape and portrait views. All system components are latched onto the sturdy base carrier, which can be easily attached between the headrest pillars.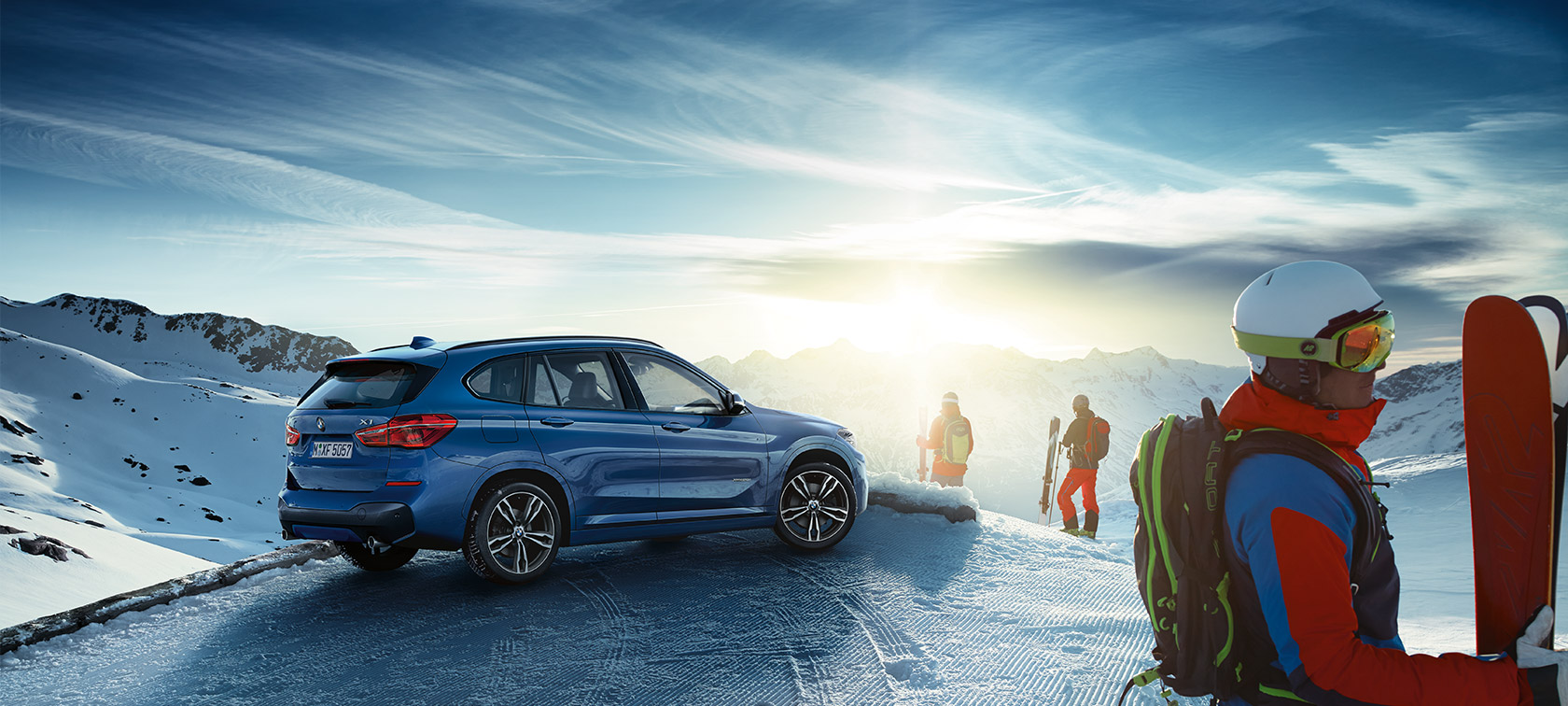 SEASON OPENING.
Bring on Winter.
No time for hibernation: stay dynamic and adventurous during the coldest seasons. For passionate skiers and snowboarders, the first fall of snow marks the beginning of that long-awaited season. While some may be snuggling up in the warm cabin, snow lovers are busy turning the slopes into a race track.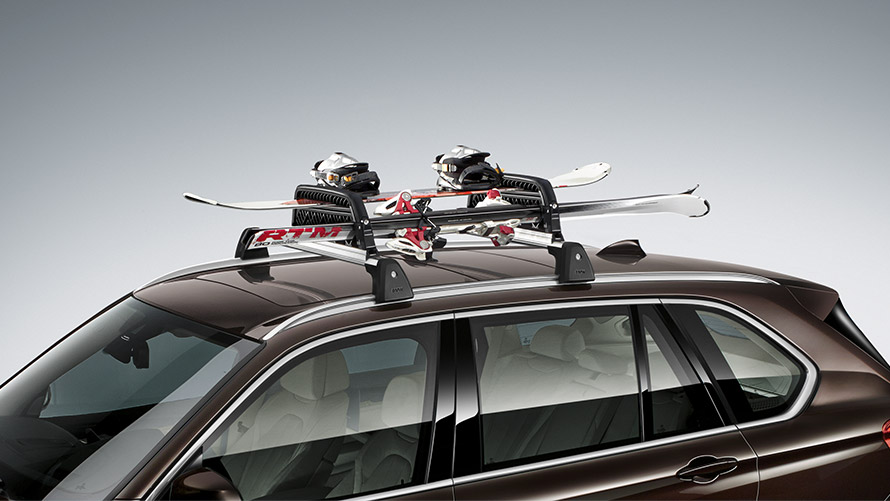 Ski and Snowboard Holder.
The lockable Ski and Snowboard Holder is compatible with all BMW Roof Rack Systems and serves diverse transport requirements. It allows for up to six pairs of skis, four pairs of skis with ski poles or two snowboards and two pairs of skis with poles to be securely transported on the vehicle roof. The holder is made from high-quality materials and fitted with an anti-theft locking system. Mounting and handling the approx. 5 kg (10 lbs) holder is simple and straightforward.
BMW Roof Box.
Travel in comfort, even when you have lots of luggage: BMW Roof Boxes create additional storage capacity and are available in various colours with different volumes (320L, 350L or 460L). The elegant boxes offer easy loading with their innovative two-sided opening system. Fitted with six locking points and anti-theft features, the transport boxes also meet the required safety standards. BMW Roof Box requires Roof Rails.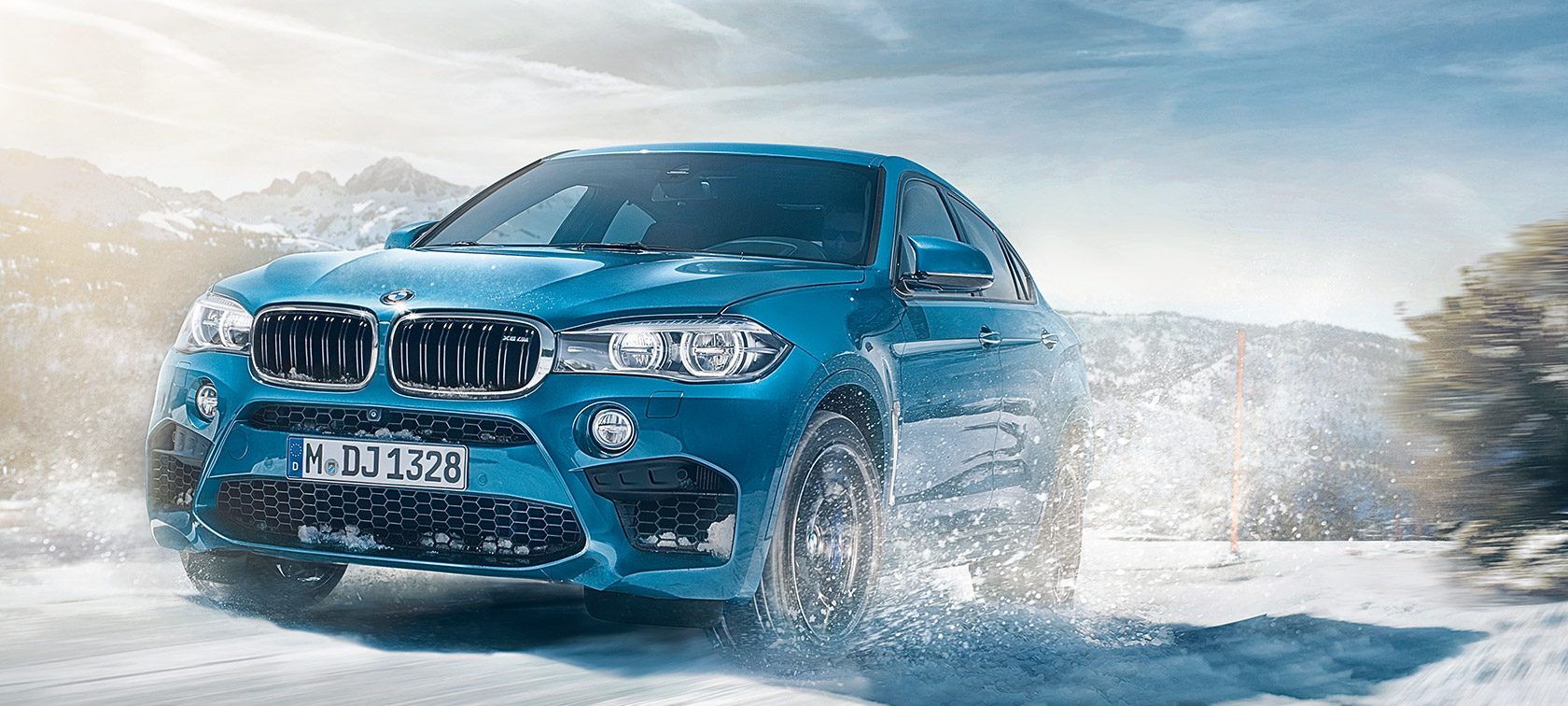 GRIPPING EXPERIENCE.
Travel confidently in all weather conditions.
Even peak performers need a sure footing: the Original BMW Cold Weather Wheel Packages are tailor-made for your BMW, meeting the highest quality standards and have been developed in close cooperation with leading tire manufacturers (e.g. Bridgestone, Dunlop, Goodyear and Pirelli). And what's more, every complete wheel set is equipped with star-approved Run-flat tires and tire pressure monitoring (TPM) sensors. This will help you to reach your winter destinations smoothly and safely.

ORIGINAL BMW COLD WEATHER WHEEL PACKAGES.
RUN-FLAT TIRES – DRIVE ON SAFELY.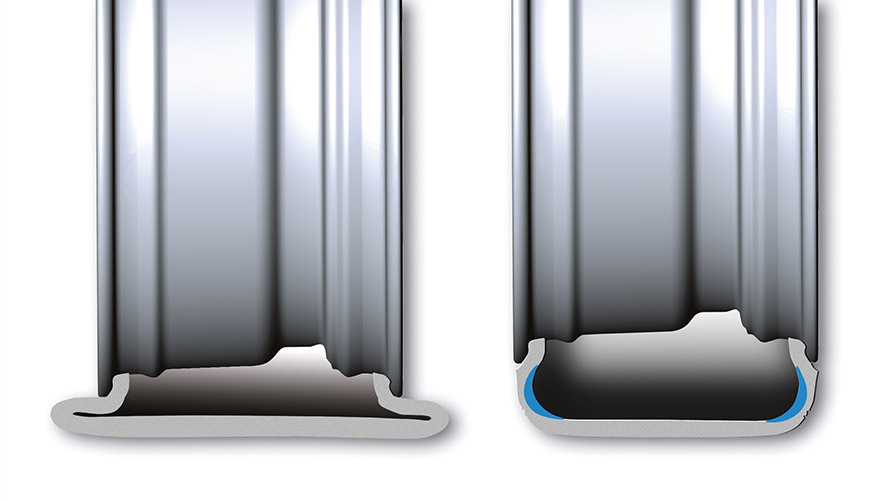 RUN-FLAT TIRES – DRIVE ON SAFELY.
Make progress – even in a worst-case scenario. If you should have a puncture, run-flat technology allows you to continue driving to the nearest BMW Retailer even with a complete loss of pressure (for approx. 80 km at max. 80 km/h). This allows you to enjoy the winter with one less thing to worry about.

TEAMPLAY.
Reaching new heights together.
EQUIPMENT FOR THE BEST TEAM.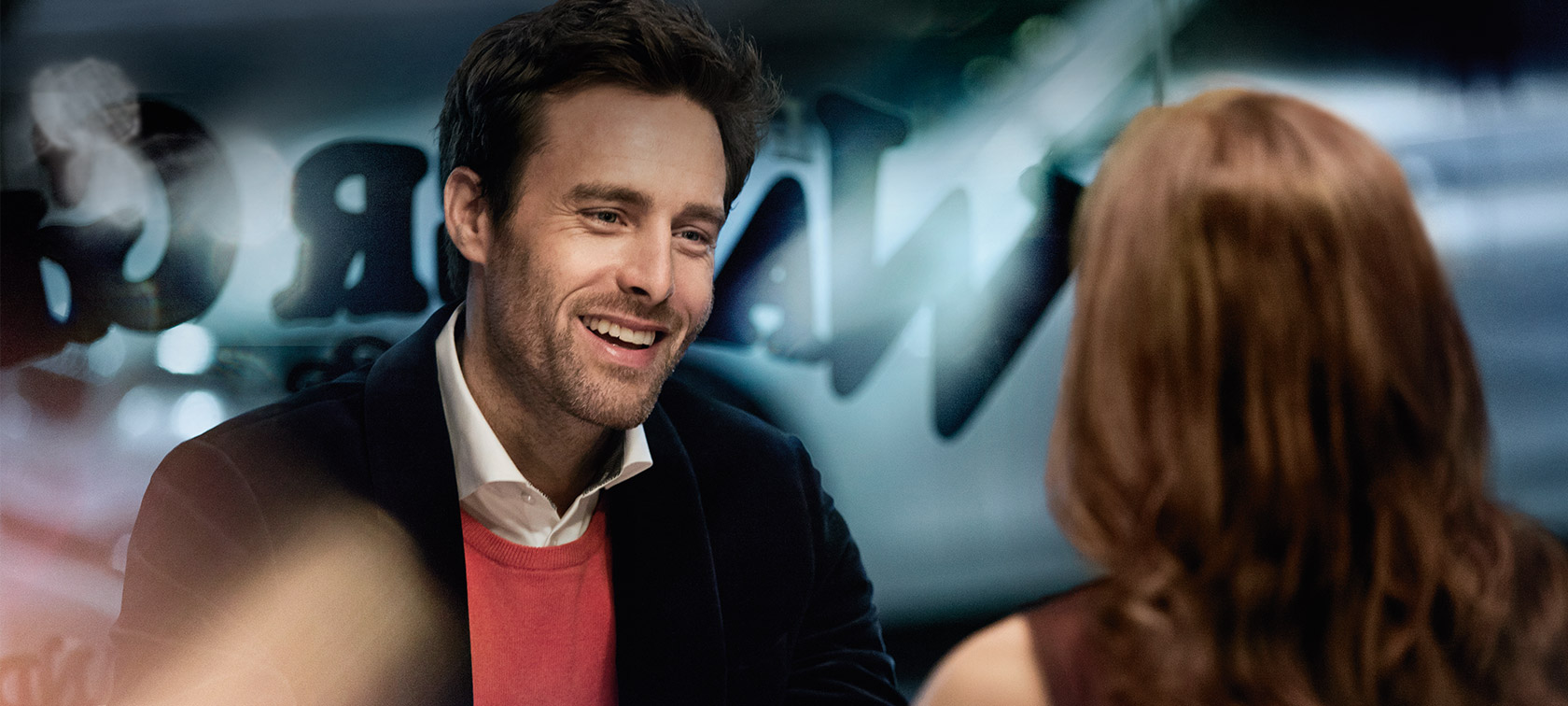 UNFORGETTABLE MOMENTS.
On the move through an unfamiliar city.
Embark on a tour of discovery and experience new places together. Exciting new hotspots are waiting to be discovered, historic sites and narrow alleys are ready to captivate you with their charm. On your way through the city, you will collect many new impressions and get to know interesting people – a candlelight dinner makes this day unforgettable.

PERFECT FOR YOUR CITY TRIP.
Snap-In-Adapter.
The Universal snap-in adapter offers secure stowage and rapid charging of Apple iPhone 6/6S™ devices with the Lightning connector, and enables music saved on the device to be played. Depending on the vehicle and its equipment, album covers can also be shown in the vehicle display.

Apple iPhone is a registered trademark of Apple Inc.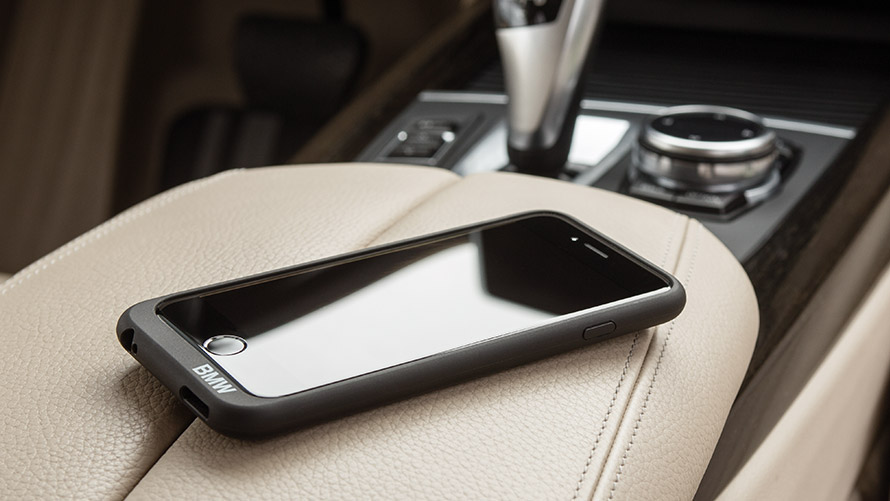 Wireless Charging Case.
The Wireless Charging Case enables inductive charging of Apple iPhone™ 5, 5S, 6, 6S, 6S Plus models without the need for a charging cable. The innovative case for mobile phones is compatible with all Qi-certified inductive chargers and doubles as a protective case.

Apple iPhone is a registered trademark of Apple Inc.