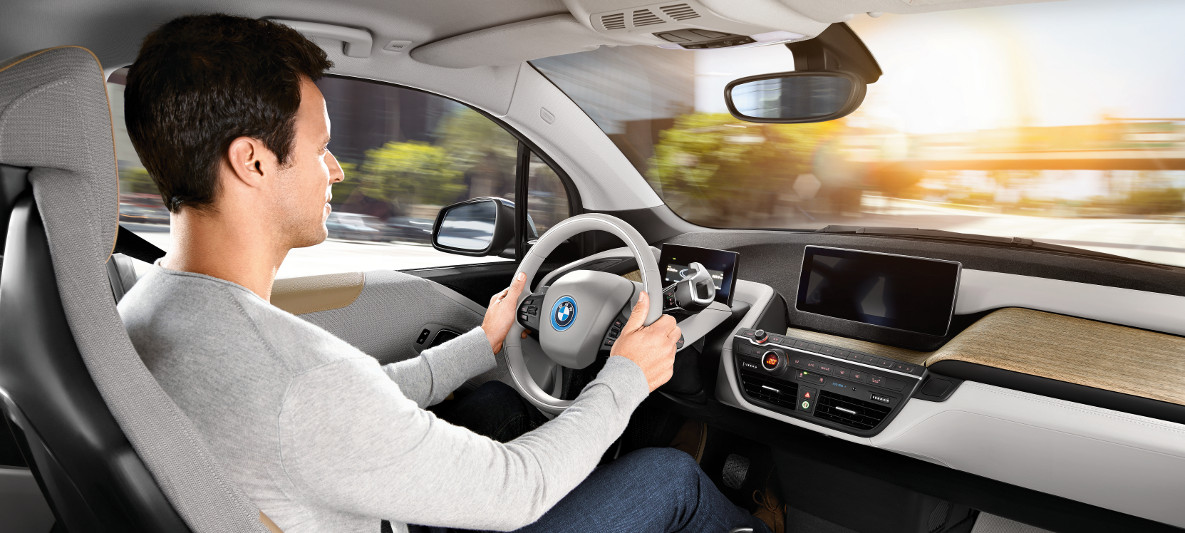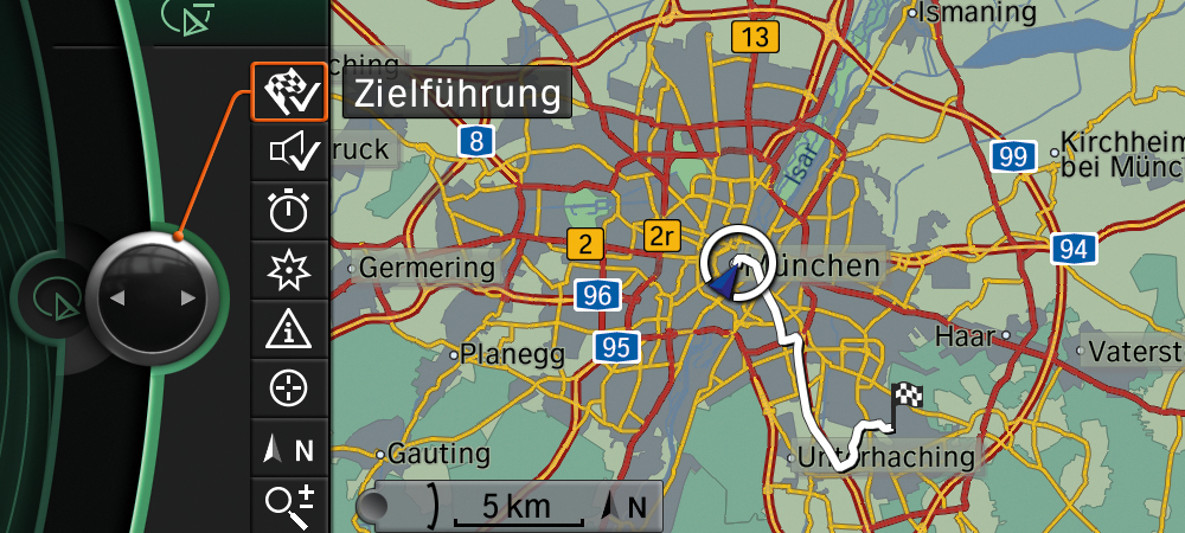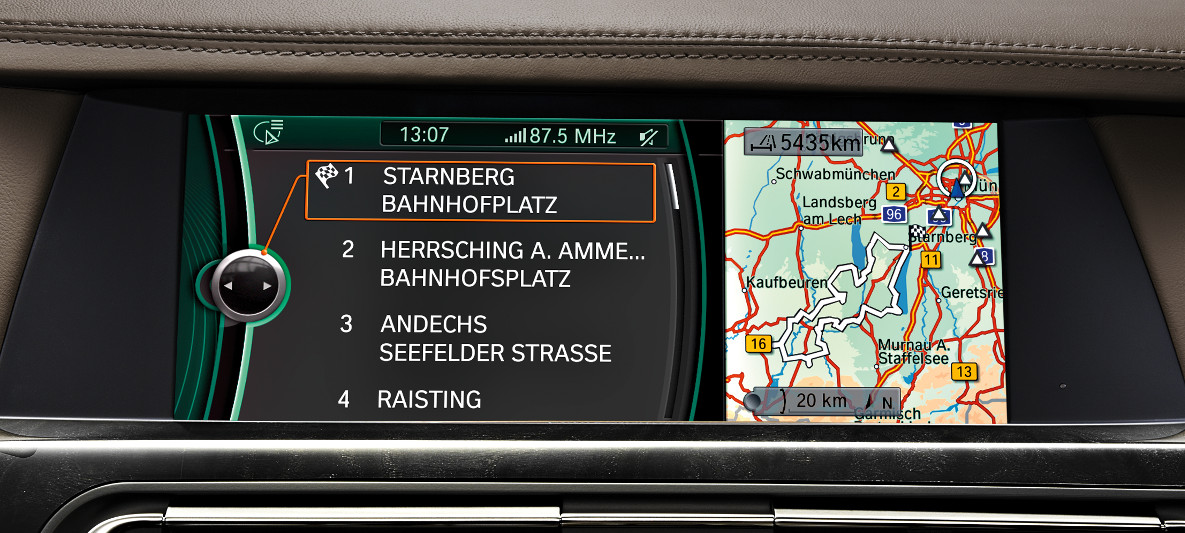 BMW i NAVIGATION.
BMW i Navigation with its networked BMW i ConnectedDrive services was developed specifically to make driving a BMW i as easy and convenient as possible. The centrepiece of BMW i Navigation is the Driving Range Assistant with dynamic range map, which takes into account all factors that are important for route navigation: battery charge level, driving style, traffic conditions and topographic nature of the route. Using BMW ConnectedDrive Advanced Real Time Traffic Information, the ECO ROUTE is even optimized on BMW servers. The calculation incorporates a traffic prediction, and the most efficient route is estimated in real time. The nearest available charging station is displayed at all times.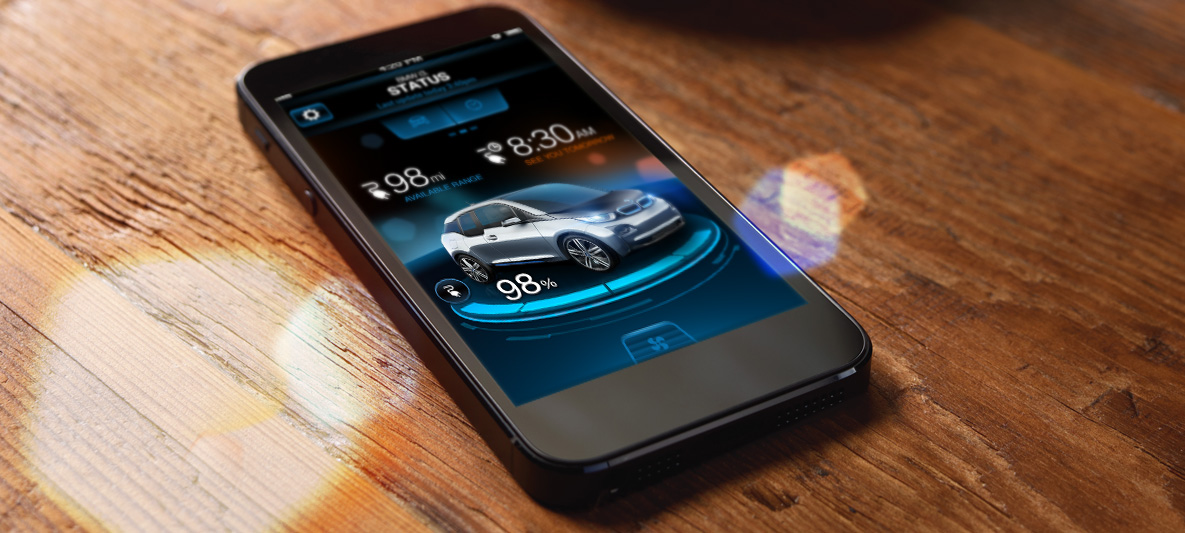 BMW i REMOTE APP.
The BMW i Remote App for iOS and Android shows you detailed information on the current status of your BMW i – e.g. car location, range, and battery charge level, service messages, and information on whether the doors are locked and the lights are off. The charging process can be initiated remotely using the weekly timer and the air conditioning activated by remote control right before setting off on a trip. The dynamic range map is also integrated into the BMW i Remote App. Destinations (points of interest, POIs) and locations of charging stations can be sent easily from the application directly to the car. The BMW i Remote App also measures the efficiency of each journey in a BMW i model and gives helpful tips on how to drive the car more efficiently and extend the range. The efficiency value of each journey can be anonymously shared with others and compared, if needed.


BMW TELESERVICES.
New BMW Teleservices invaluable for monitoring the BMW i3 were developed specifically for the needs of all-electric cars. The Battery Guard helps BMW i3 owners by monitoring the battery and notifying the retailer if something unexpected occurs.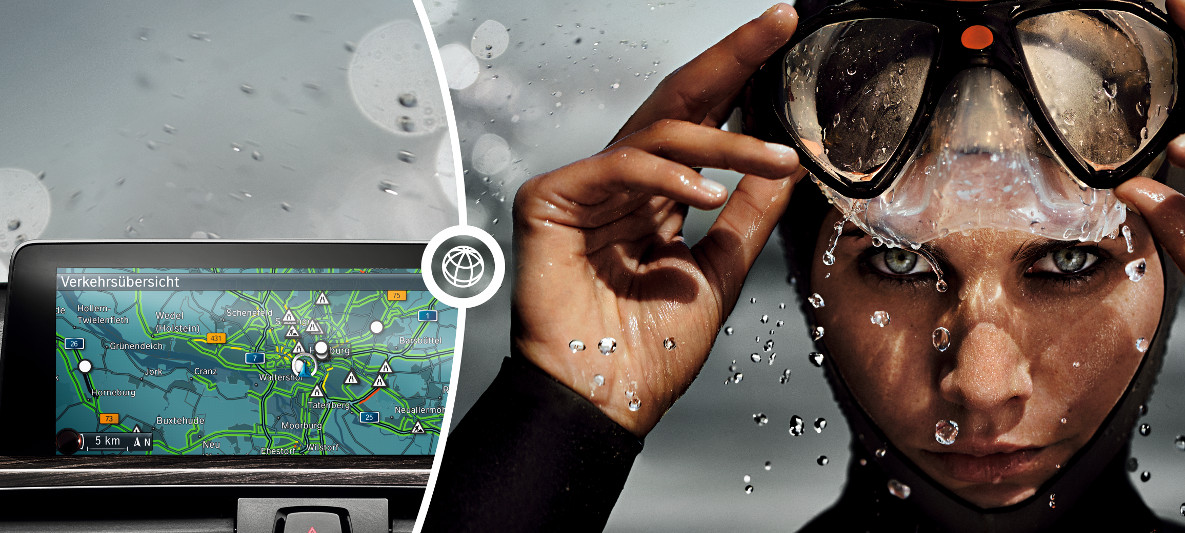 BMW CONNECTED DRIVE.
In addition to the BMW i ConnectedDrive services developed especially for the needs of all-electric cars, such as BMW i ConnectedDrive services for navigation or the BMW i Remote App, BMW i vehicles also include all other BMW ConnectedDrive services: from information and entertainment, Bluetooth interface for the mobile office and personal telephone support to the web-based BMW Online services for access to information on everything important, not just the destination.