Thank you for visiting the BMW European Delivery page. Unfortunately, orders are no longer being accepted for the European Delivery program as of May 18th. We apologize for any inconvenience this may cause and ask that you contact your local authorized BMW Center to purchase or lease your next BMW

THE ULTIMATE BMW EXPERIENCE.
Why not take delivery of your new vehicle in Munich, Germany, and experience Europe in the comfort and style of your new BMW? You will enjoy exclusive VIP tours of BMW facilities, allowing you to explore the past and present of the brand at the BMW Welt.
After your premium delivery, you can take your vehicle on its first drive on the famed Autobahn before you embark an endless European adventure behind the wheel of your brand new BMW.
"

We very much enjoyed the latest European Delivery. This is our fifth one and the service at the Welt was as good as ever. It is certainly a great way to accept a new BMW.

"

– Timothy Hicks, 2017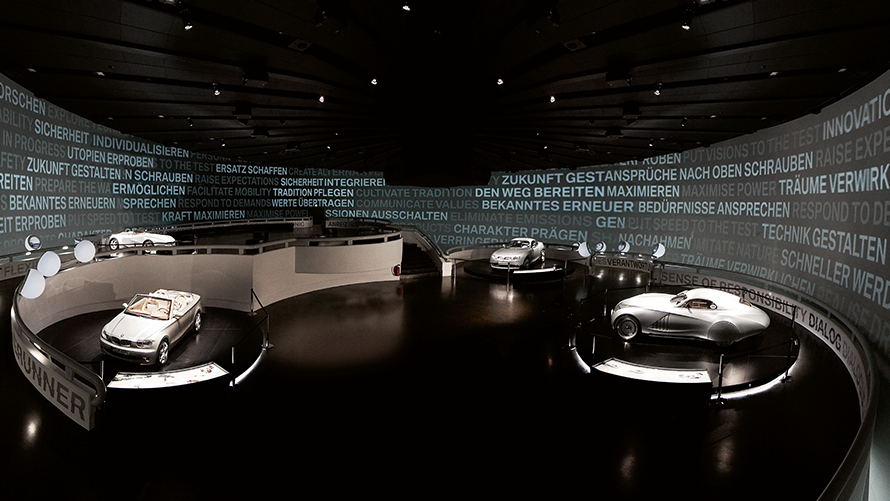 BMW EUROPEAN DELIVERY.
Meet your BMW at the iconic BMW Welt.
An incredible, affordable experience.
Enjoying European Delivery is easier – and more affordable – than you might think. After selecting an eligible model on the new BMW you want here in Canada, simply choose delivery at the BMW Welt. The MSRP of European Delivery is the same as if you were having it delivered here in Canada, so there's no extra cost for this service.
Your Bavarian adventure awaits.
Once you confirm your booking at your retailer you will receive and experience package that will contain all the details for planning the best European Trip in your new BMW.
Experience BMW's history and culture.
Your new BMW will be presented at the Welt, architectural masterpiece where you can explore the famous complex. While you're at the Welt, you will have the opportunity to take a BMW Welt Tour, go shopping at the BMW Welt shops and pick up Original BMW Accessories, indulge your appetite at one of four BMW Welt restaurants, tour the BMW Museum and take a guided tour of the BMW Munich plant and experience firsthand. The BMW Welt is not just a delivery centre for new BMW vehicles. From the handover of the vehicle key, to the range of individualized services offered, drivers can be assured that the delivery of their BMW will be an unforgettable experience.
An historic land awaits.
Once you pick up your new BMW at the famed BMW Welt, the fun begins. Spend as much time as you want travelling through Germany and Europe in your new BMW. Open it up on the Autobahn. Take a trip through the Alps. Go sunning in the south of France. Your options are as limitless as your imagination. When you're ready to come home, just drop your BMW off at one of 17 convenient drop-off locations throughout Europe and we'll ship it home for you.
A dream, materialized.
When your new BMW arrives in Canada, BMW will promptly notify you. After clearing customs, your BMW will be shipped directly to your local Retailer where your BMW will be inspected. If you wish to add any optional Original BMW Accessories, a technician will do so at this time. Once completed, you will experience your second delivery, this time by your BMW Sales Representative. The cost of transportation, customs clearance and duty, and marine insurance is included in the purchase price of all BMWs sold under the European Delivery Program.
Drop-Off Locations.
With European Delivery, you have the freedom of driving your own new BMW anywhere in Europe before dropping off at one of the 17 designated locations.

Accommodations.
BMW offers their European Delivery customers preferred rates at select partnered hotels.

FREQUENTLY ASKED QUESTIONS.
Answers to questions that will help you visualize your Delivery.