FIND BANG & OLUFSEN IN THESE BMW VEHICLES.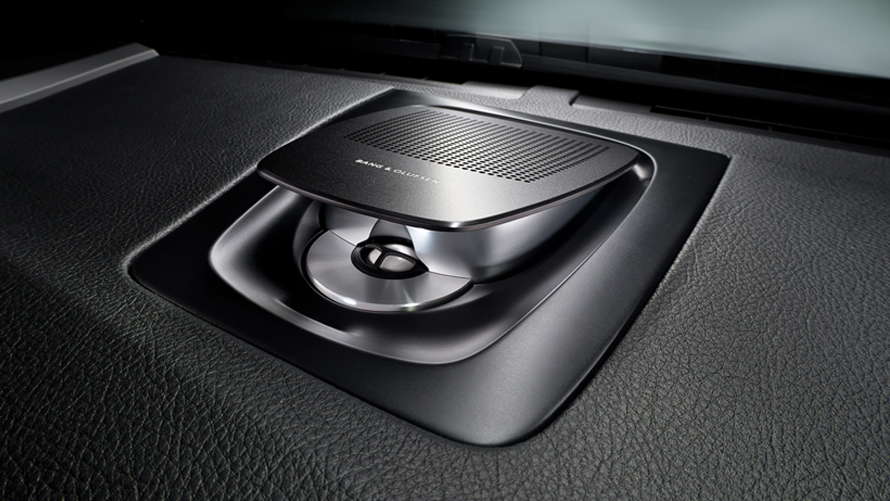 Take Your Driving Experience To The Next Level.
The Bang & Olufsen high-end Surround Sound system for the BMW 5 Series and Gran Turismo was built to mirror the sound quality of a top home sound system. Featuring 16 active loudspeakers and 1,200 watts of amplification power, the system uses Dynamic Sound Optimization to constantly adjust the audio to conditions inside and outside the car. The patented Acoustic Lens Technology distributes sound horizontally with 180° dispersion to deliver the best listening experience anywhere in the vehicle.
Supreme Listening Pleasure.
The BMW 6 Series is equipped with the innovative Bang & Olufsen Surround Sound system. For a perfect 3D sensation and maximum authenticity, the Acoustic Lens Technology automatically adapts volume and sound. The elegant styling, floating design and precise perforation pattern of the aluminum speaker trims – characteristic of the Bang & Olufsen design – exist in perfect harmony with the aesthetic of the BMW 6 Series.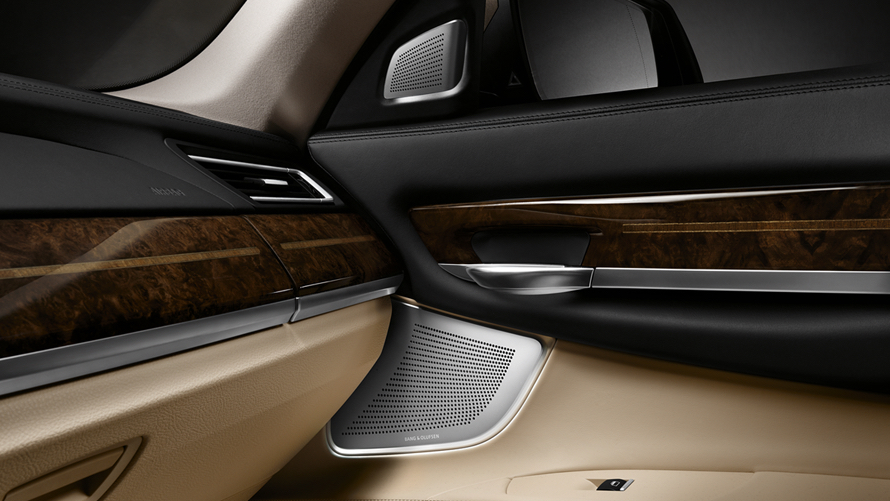 Concert Hall Quality.
The BMW 7 Series sets the highest possible standards in tone quality. Thanks to 16 active speakers, 1,200 watts and an acoustic lens, a top-quality musical experience is guaranteed – in every seat. Precisely orchestrated, trebles, mid tones and bass notes treat the most discerning music enthusiasts to the acoustic fidelity and quality of a real concert hall, in Studio mode for a crystal-clear sound, or in Expanded mode for incomparable surround sound.
Meticulous Balance.
The first-ever BMW SUV to be fitted with the unique Bang & Olufsen sound system, the X5 features 16 active loudspeakers powered by a 1,200-watt amplifier for a rich, layered, authentic sound, and a powerful experience. The pristine sound is matched by timeless design that coherently blends with the interior contours of the car. New and bespoke design elements, such as the round, aluminium grilles, deliver an uncomparable listening experience, while pleasing the eye.
Exquisite Design. Incomparable Experience.
The Bang & Olufsen high-end Surround Sound system of the BMW X6 creates an open and lively atmosphere with exceptional acoustics. Equipped with 16 loudspeakers with a 1,200 W output, Acoustic Lens Technology, and illuminated loudspeakers, the system offers an incomparable audiovisual experience.