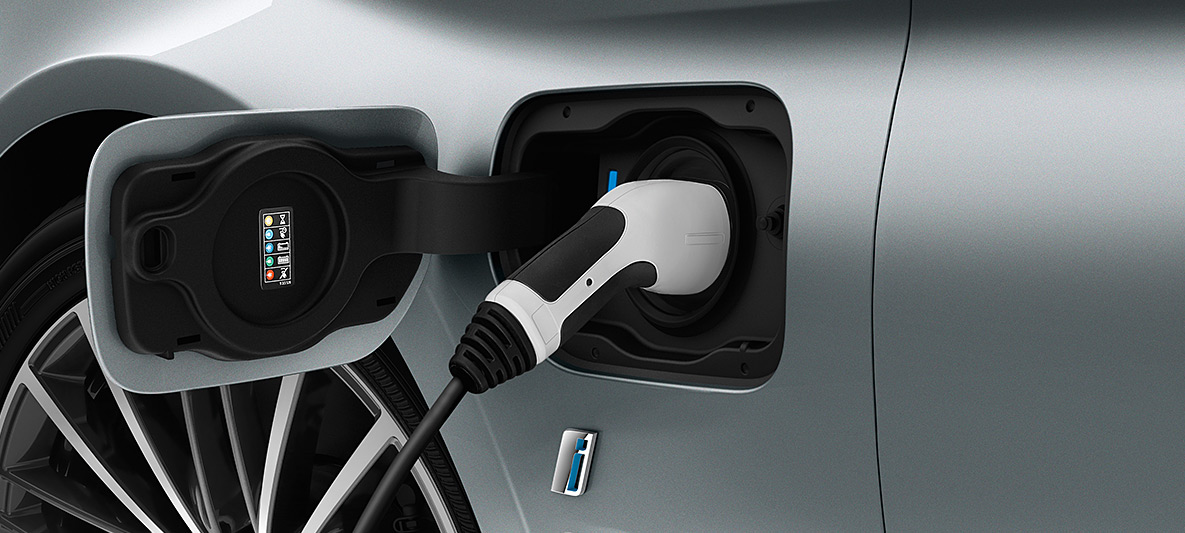 DRIVING PLEASURE, FREE OF EMISSIONS.
The BMW iPerformance vehicles use the BMW eDrive electric drive technology developed by BMW i. They are able to cover short and medium distances purely electrically with the innovative combination of electric motor, lithium-ion battery and intelligent energy management. The TwinPower Turbo petrol engine is activated when needed. BMW eDrive is currently offered for the BMW 2 Series, BMW 3 Series, BMW 5 Series, BMW 7 Series and the BMW X5 (as of March 2017).

PERFECT FOR ANY DESTINATION, NO MATTER THE DISTANCE.
In the BMW iPerformance models, an efficient combustion engine works in perfect harmony with a powerful electric motor. The conventional drive offers the range while the electric drive scores particularly highly in urban traffic, thanks to its zero emissions and almost silent driving dynamics. The BMW 530e, for example, can cover up to 50 km (NEDC New European Driving Cycle) all-electric. The lithium-ion battery can be recharged from the BMW i Wallbox, at public charging stations and from any standard household socket.

Figures for the BMW 530e iPerformance (1)(3):

Fuel consumption in l/100 km (combined): 2.1 to 1.9
CO2 emissions in g/km (combined): 49 to 44
Power consumption in kWh/100 km (combined): 14.1 to 13.1

AUTO eDRIVE

In AUTO eDRIVE mode, an intelligent energy management system determines the most efficient combination of the electric motor and combustion engine – according to driving speed and battery charge level.


MAX eDRIVE

Depending on the model, it is possible to drive at a speed of up to 140 km/h purely electrically in MAX eDRIVE mode. If the full acceleration potential needs to be exploited, the combustion engine switches on automatically.


SAVE BATTERY

In SAVE BATTERY or Battery Control mode (in the BMW 7 Series), the battery is efficiently charged by the combustion engine or has its charge level maintained. This enables the battery capacity to be actively saved for purely electric driving at a later stage.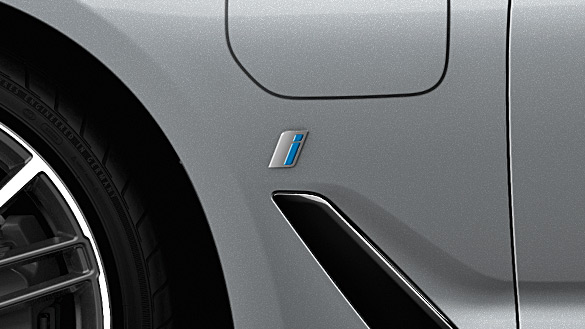 BMW i logo.
Located on the front side wall behind the wheel housing is the BMW i logo, which indicates the direct know-how transfer from BMW i.

*European model shown.
Read more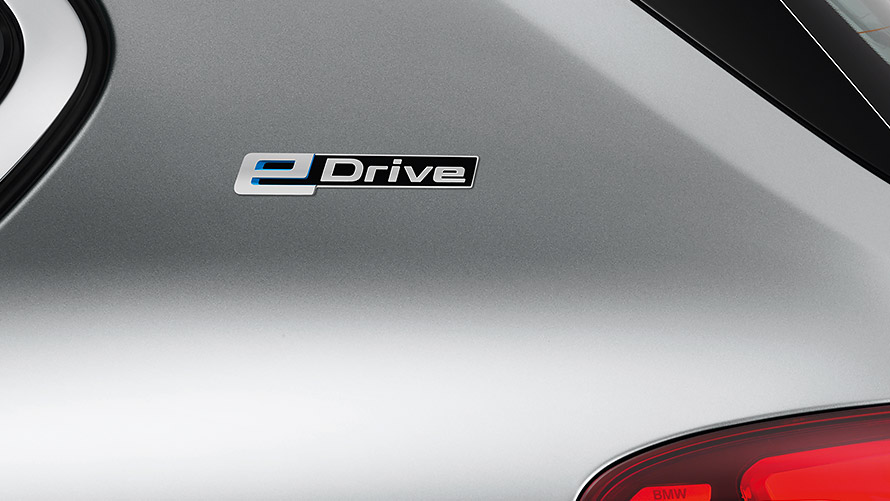 eDrive lettering.
The eDrive lettering on the C pillar behind the Hofmeister kink indicates the electric drive technology.
Read more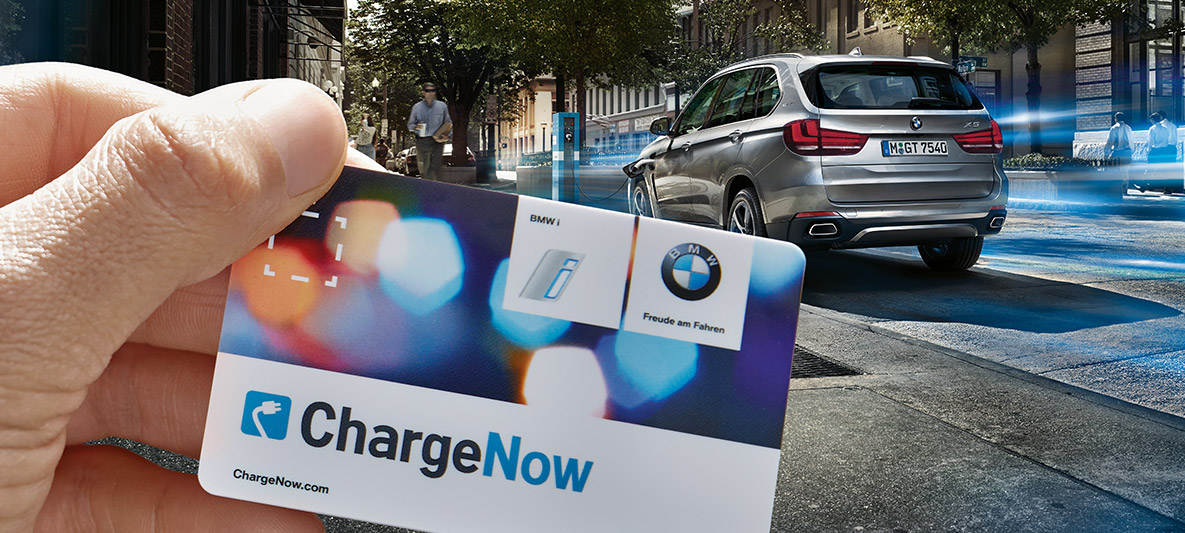 CHARGING.
BMW iPerformance is more than a designation for plug-in hybrid models, it is part of a sustainable mobility strategy. As is the case with the BMW i3 or BMW i8, the 360° ELECTRIC program is available for use. The program offers decisive benefits that range from installing a BMW i charging station to arranging a suitable green energy contract to access the world's largest networks of public charging stations. Other features available for every BMW iPerformance model are the BMW Connected App and ECO ROUTE which highlight efficient routes in the navigation system.

BMW i Wallbox

The BMW i Wallbox, the BMW i Wallbox Plus and the BMW i Wallbox Connect are home charging stations, which allow you to charge your BMW safely, quickly and easily.
The BMW i Wallboxes ensure that the charging process is uncomplicated and reliable. As soon as the vehicle is connected with the BMW i Wallbox via the charge cable, the charging process starts automatically. The BMW i3 for example is charged to 80% of its full capacity in less than three hours*.
The BMW i Wallbox Connect also gives you the opportunity to use green electricity and solar energy you have generated yourself – for rapid charging and even more sustainability.
*Depends on local electricity infrastructure. The charging times of other BMW Battery Electric Vehicles (BEV) and BMW Plug-in Hybrid Electric Vehicles (PHEV) may differ.

BMW Digital Charging Service

The BMW Digital Charging Service (DCS) makes charging your BMW with the BMW i Wallbox even more individual and efficient. On the basis of your preset electricity tariff, DCS determines the most cost-efficient period for charging your vehicle in each case and independently controls the charging process to take this into account. At the same time, DCS always guarantees a fully charged vehicle at the departure time you have indicated. Embedded into the range of ConnectedDrive Services, DCS can be operated quite easily via your mobile device and the customary frontends (iDrive, ConnectedDrive Portal, BMW Connected App).


ChargeNow: Electrifying driving pleasure is on the up

Thanks to intuitive controls and the mobility service ChargeNow, tapping into this network is as easy as it gets. Because ChargeNow brings together the charging stations operated by different providers in a huge single network. This makes it easier and quicker to pinpoint stations and top up your BMW i3 en route. BMW i ConnectedDrive displays all unoccupied charging stations near you, not only on the car's navigation screen, but also on your smartphone and the ChargeNow website.
Figures for the BMW i3 (94 Ah) (3):
Fuel consumption in l/100 km (combined): 0
CO2 emissions in g/km (combined): 0
Power consumption in kWh/100 km: 13.6* / 13.1**

Figures for the BMW i3 (94 Ah) with Range Extender (3):
CO2 emissions in g/km (combined): 14.0* / 13.0**
Power consumption in kWh/100 km (combined): 11.9* / 11.5**
Fuel consumption in l/100 km (combined): 0.6

Figures for the BMW i8 (3):
Fuel consumption in l/100 km (combined): 2.1
CO2 emissions in g/km (combined): 49
Power consumption in kWh/100 km (combined): 11.9

* Wheels cluster 1: 19'' wheels

** Wheels cluster 2: 20" wheels; winter tyres

Read more
THE BMW iPERFORMANCE AUTOMOBILES.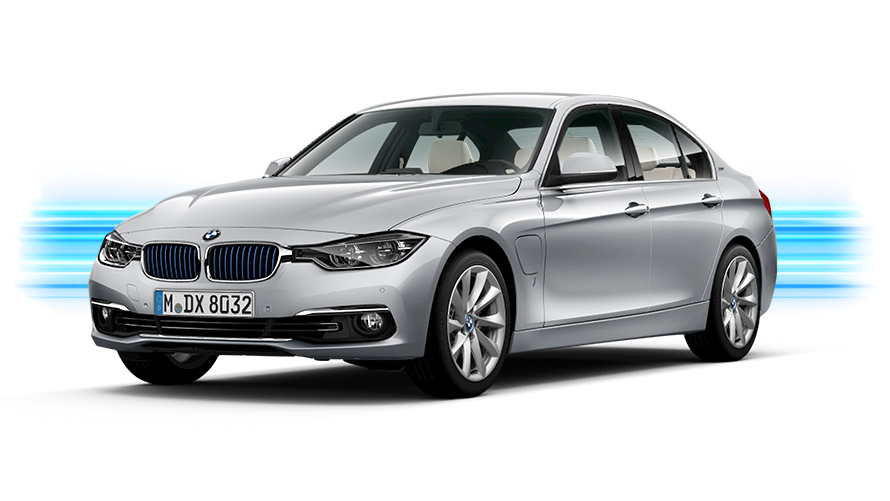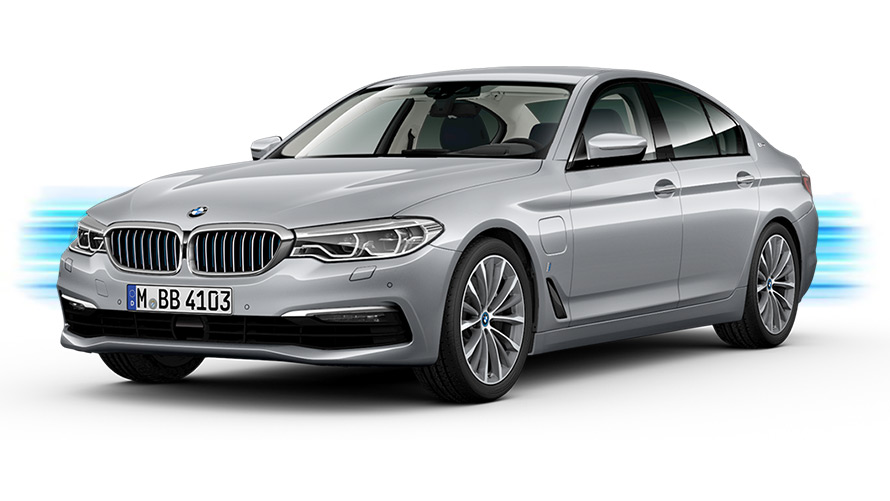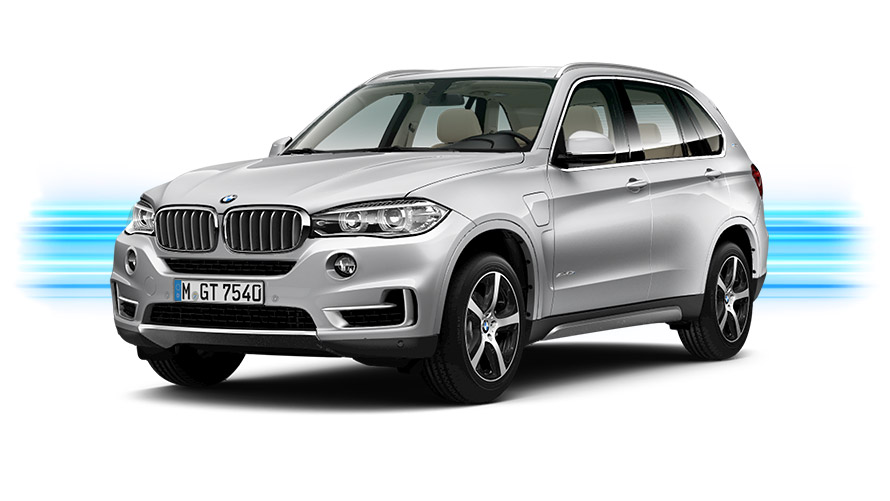 Fuel consumption and CO2 emissions.