CONNECTED MOBILITY.
BMW i ConnectedDrive Services.
BMW i means more than just electric driving. This is because BMW i completely redefines electric vehicles, mobility services and sustainability: Thanks to the BMW i ConnectedDrive services specially developed for BMW i, electromobility is not only emission-free but also simple, convenient and intelligent.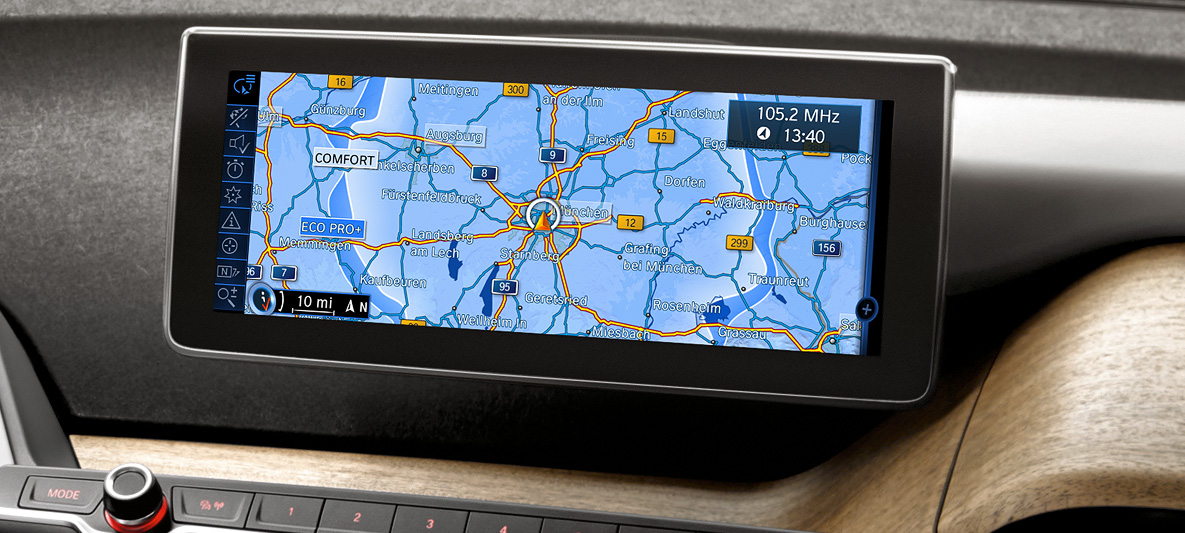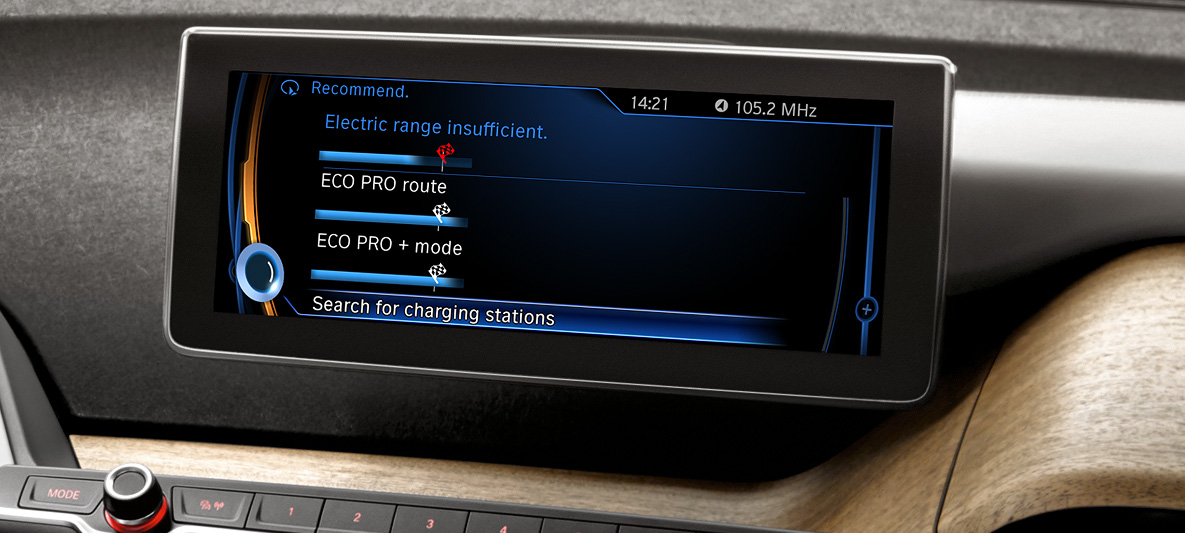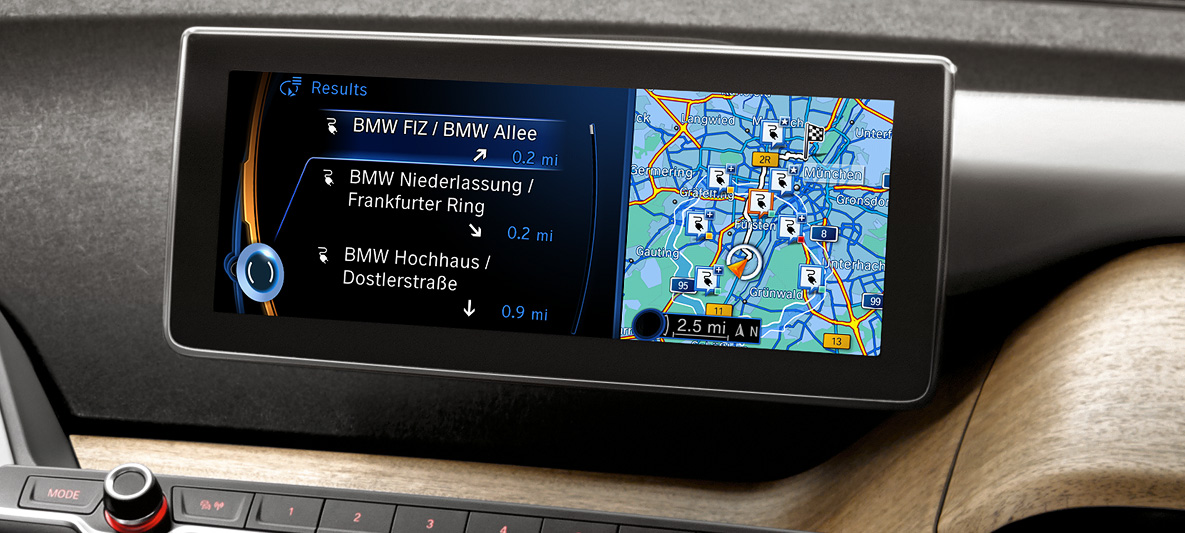 BMW i CONNECTED DRIVE SERVICES FOR NAVIGATION.
BMW i ConnectedDrive services for navigation offer you all the information to make electric driving easier and more convenient. At the centre of these services is the range assistant with dynamic range map, which takes account of key factors such as the charge level of the battery, your driving style, topography and also the current traffic conditions. If the assistant detects that one of these factors will prevent you from reaching your destination, it uses ECO ROUTE to recommend alternative routes that consume less power or switching to the efficient ECO PRO+ driving mode. The nearest available charging station is displayed at all times.


BMW i ConnectedDrive Services for navigation.
View the film on this equipment option.
BMW DIGITAL CHARGING SERVICE.
The BMW Digital Charging Service (DCS) makes charging your BMW i3 with the BMW i Wallbox even more individual and efficient. On the basis of your preset electricity tariff, DCS determines the most cost-efficient period for charging your vehicle in each case and independently controls the charging process to take this into account. At the same time, DCS always guarantees a fully charged vehicle at the departure time you have indicated. Embedded into the range of ConnectedDrive Services, DCS can be operated quite easily via your mobile device and the customary frontends (iDrive, ConnectedDrive Portal, BMW Connected App).