YOUR BMW IS YOUR PERSONAL SERVICE CONSULTANT.
BMW Teleservices.
Whether it's BMW Scheduled Maintenance, new brake pads, or your next oil change, you no longer have to worry about when to schedule your service appointment. BMW Teleservices takes care of your service scheduling needs.

AUTOMATIC BMW TELESERVICE CALL.
Your BMW knows when and what services it needs and sends the vehicle-related service data automatically to your preferred BMW Retailer. Sensors detect when a service is due and transmits the information to your preferred BMW Retailer. Your Retailer can access your vehicle data, evaluate all relevant vehicle-related information and effectively prepare for your car's visit to the workshop – even before you make an appointment.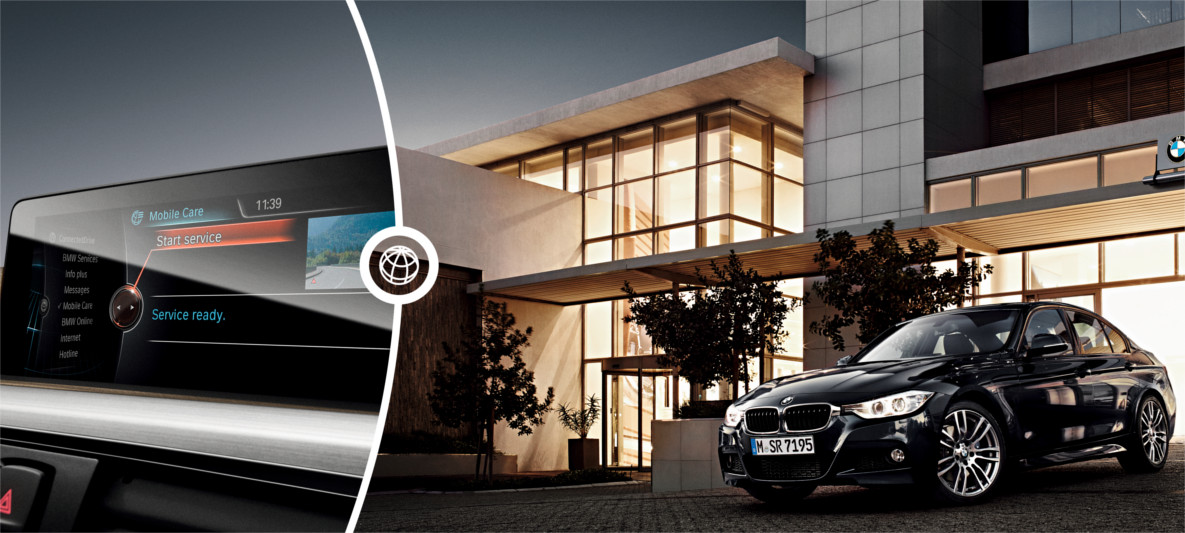 SERVICE UPDATES SENT RIGHT FROM YOUR CAR.
Servicing is a must – but with BMW Teleservices (6AE) you no longer have to take care of it yourself. Your BMW registers automatically when a service is required and transfers all the data relevant for the service to BMW. You can also use the BMW Teleservice Call to arrange an appointment manually – simply by pressing a button in your BMW. In any case, your BMW Retailer is already informed about the condition of the vehicle and is therefore in a better position to respond to your requirements.

Requirements/availability