ANSWERS. ANYTIME, ANYWHERE.
Concierge Services.
Your bank's nearest ATM? A nearby sushi bar? A pharmacy when abroad? Concierge Services provide the answer to these and other questions. And your BMW will take care of getting you there. Ask for practical information and advice to make every journey and every stay more comfortable – at home and abroad.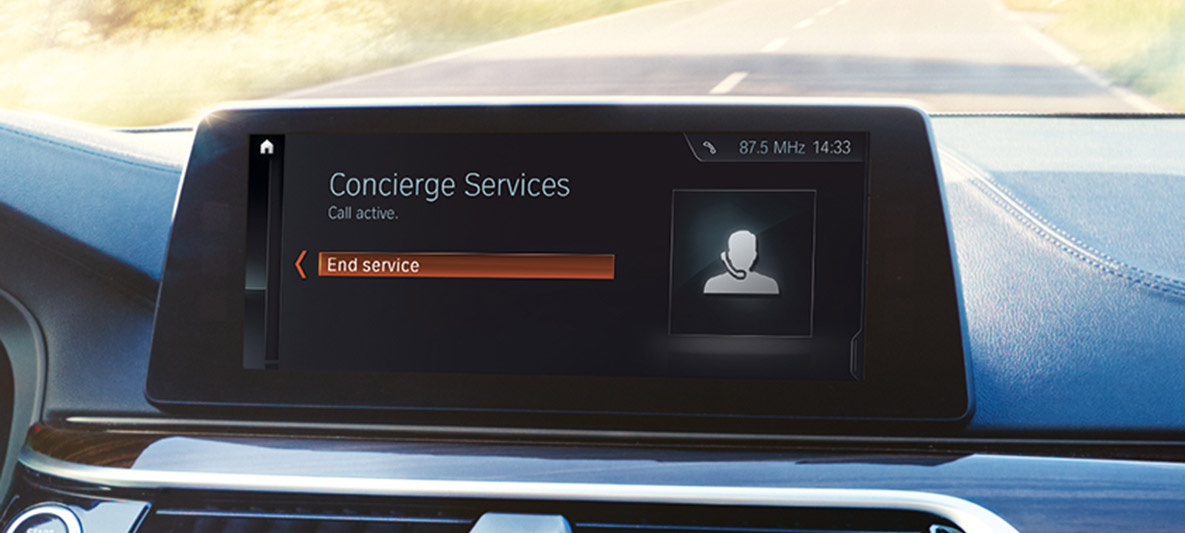 YOUR PERSONAL ASSISTANT.
Whether you are looking for the nearest ATM, need an on-duty pharmacist or wish to book a hotel room – our BMW Call Centre Agents from Concierge Services are always on hand to assist: 24 hours a day, seven days a week. Simply pressing the iDrive button connects you directly with your "personal assistant".
Concierge Services.
Experience the film on this equipment option.
HELPS YOU FIND THE MOST BEAUTIFUL DESTINATIONS.
Concierge Services helps you to select your travel destinations and show you exceptional locations - Wherever you are and whatever the time. If you are looking for a specific location, the BMW Call Centre is there to offer advice. Once you have decided on your destination, the address details are sent straight to your navigation system.


Requirements/availability