FOR ANY CIRCUMSTANCE.
BMW Assist Emergency Call & BMW Accident Call.
Peace of mind when you travel is assured knowing BMW will be there for you if the unexpected occurs. In the event of a low-impact collision, BMW Accident Call enables you to contact the BMW Call Centre with a single click on your BMW iDrive controller. If worst comes to worst, you can rely on Intelligent Emergency Call to automatically connect you to the BMW Call Centre for assistance. So, regardless of what happens on your journey, BMW will provide the help you need – when it matters most.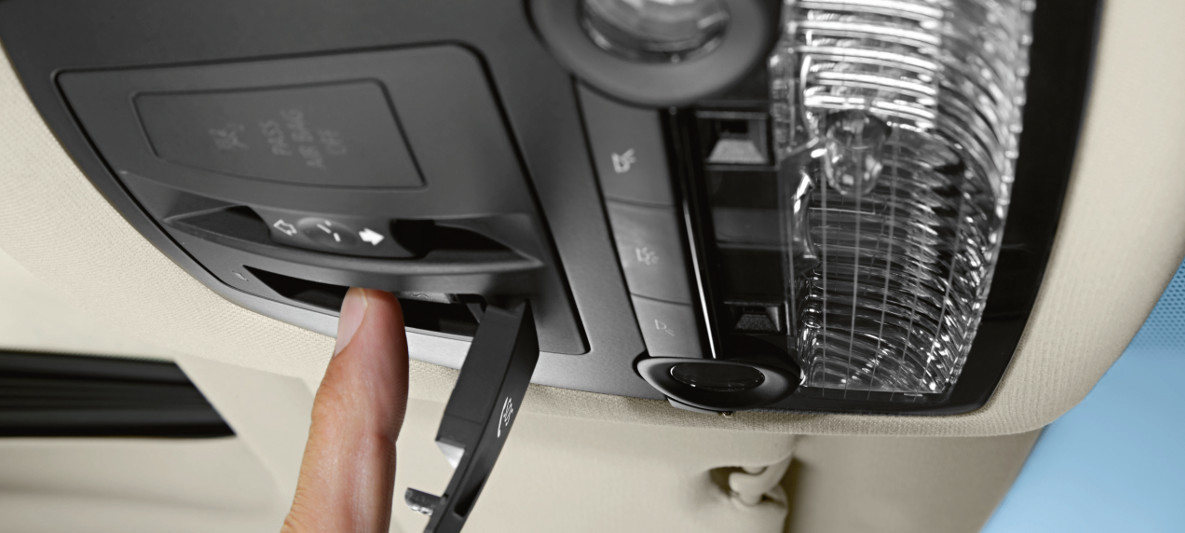 IMMEDIATE ASSISTANCE IN AN EMERGENCY.
If an airbag is deployed, our Intelligent Emergency Call feature automatically contacts the BMW Call Centre via an accident-proof telephone unit permanently installed in your vehicle. Independently of your own mobile phone, both at home and abroad. Specially trained personnel will then establish contact with you, inform the emergency services and give you support by telephone – in your preferred language if possible.

Intelligent Emergency Call.
Experience the film on this equipment option.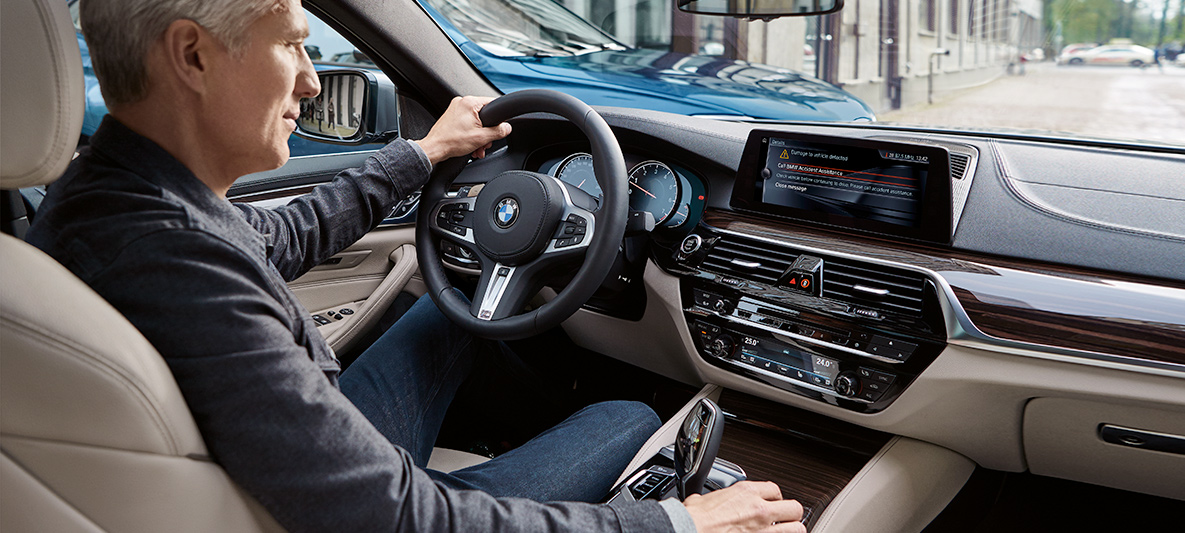 HELP IS ALWAYS AT HAND.
BMW Accident Call* provides additional safety and convenience if you are involved in a low-impact collision. When an impact is detected, a message will appear on your BMW's iDrive system prompting you to call BMW Accident Assistance. With one click on the iDrive Controller, you will be connected to the BMW Assist Call Centre who will recommend the nearest BMW Certified Collision Repair Centre and arrange for towing if required.

BMW Accident Call.
Watch the film to learn more.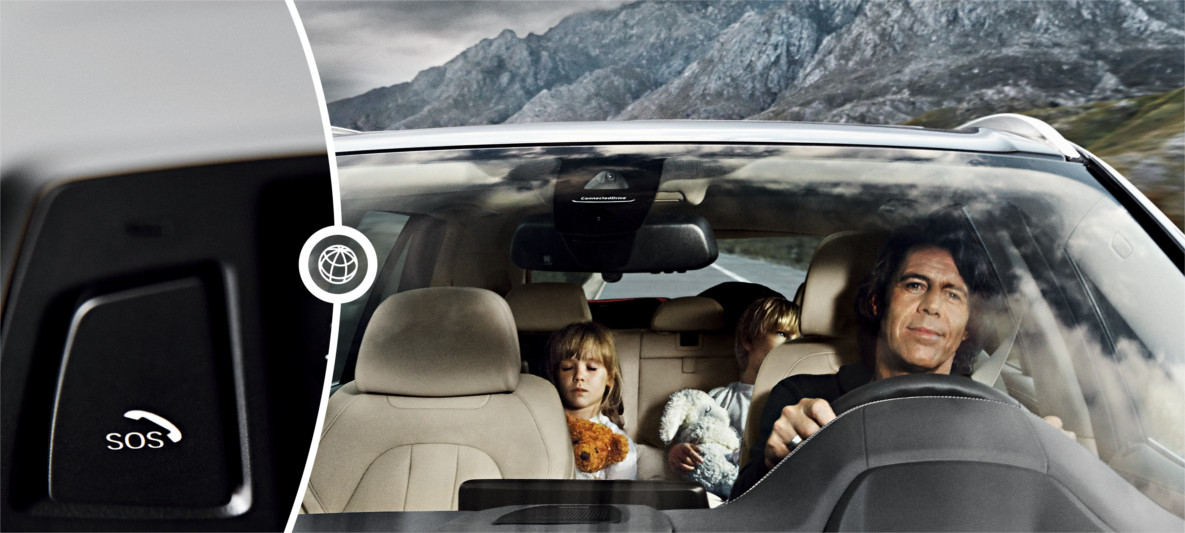 PEACE OF MIND.
To enable rescue services to promptly prepare the required care for those involved in the accident, a data transfer is performed and includes the precise position of the vehicle to the nearest metre in addition to other data relevant for the rescue services, such as risk of injury, number of passengers, model and colour of the vehicle. The emergency call can also be triggered manually by pressing the SOS button, such as if you need to summon assistance for other road users.

Requirements/availability
*BMW Accident Call service is available on certain models. Contact your BMW Retailer for more information.