AT YOUR SERVICE.
Remote Services.
Looking for your car on a crowded parking lot outside the shopping centre on a Saturday? With Remote Services you can save yourself the inconvenience of a long search. Thanks to these services, you can control your BMW from afar and reduce the difficulty of finding your vehicle.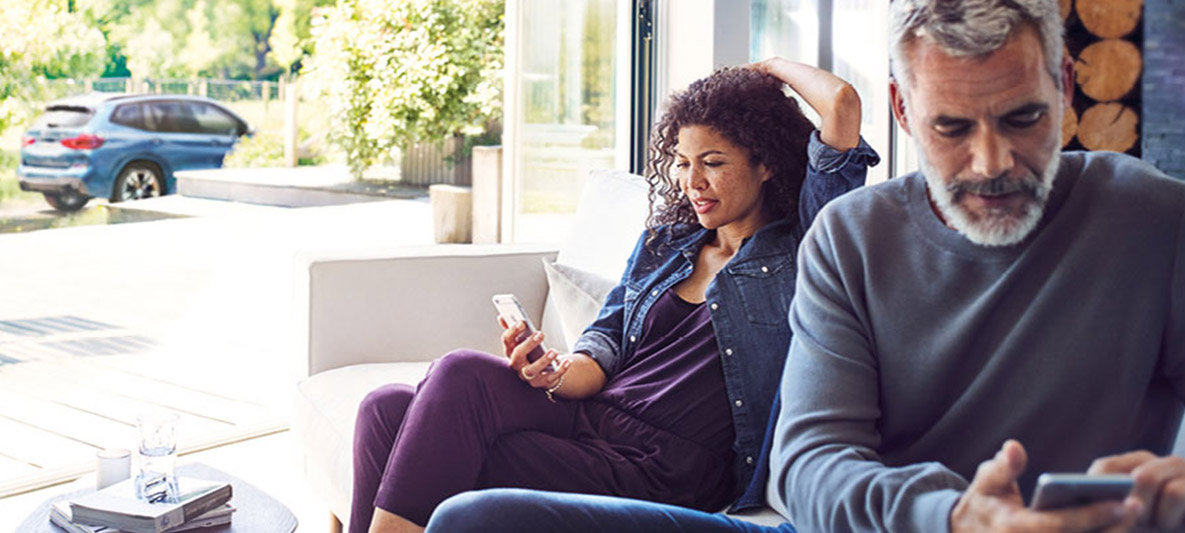 REMOTE SERVICES.
With the Remote Services of the BMW Remote App (available in the Apple App Store), various vehicle-related functions, such as climate preconditioning, can be operated remotely. The vehicle's location can also be indicated by honking the horn or flashing the lights, or on a map in the BMW Remote App.
To use this feature, you simply sign in to the BMW Remote App with your unique username and passcode from the ConnectedDrive Electronic Subscriber Agreement.
The BMW Connected App Classic also offers the opportunity to access vehicle information such as range or the status of the windows and doors. That way the driver is always fully informed about the status of the vehicle, even from a distance, and also has all information conveniently gathered together at one glance.
CONTROL YOUR CAR FROM YOUR PHONE.
If you don't feel like scraping ice off the windows in winter and would like to get into a warm car, you can set the temperature of your BMW ahead of time with the BMW Remote App. Via the menu option "Activate now" you can start the intelligent air condition*. Depending on the outside and inside temperature your vehicle will turn on either the auxiliary heating** or the auxiliary ventilation***.
* Available only for BMW i and BMW iPerformance models.
** This requires the optional equipment item Auxiliary Cabin Heating System (4T9).
** This requires the optional equipment item Auxiliary Cabin Heating System (4T9).
*** Depending on the series and model, some vehicles require additional optional equipment for automatic air conditioning in order to operate the "Climate-auxiliary ventilation" function.

Requirements/availability
​
Legal Disclaimer.
Available apps and services are subject to change, may vary by location or other factors. May require additional services, plans, subscriptions and vehicle options, and may only be operable in conjunction with certain smartphones and operating systems (smart phone not provided). Not all apps or services may be available for all BMW models.