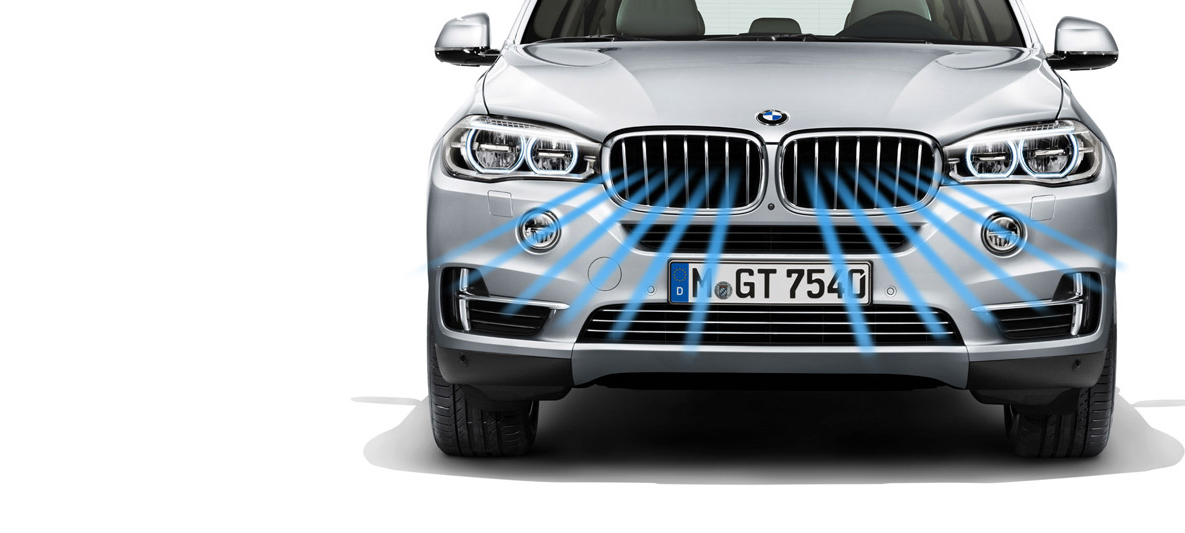 ACTIVE AIR STREAM KIDNEY GRILLE.
The Active air stream kidney grille knows when engine, brakes and other components need air and automatically opens the air vents. If no further air intake is required, it closes them again. This improves aerodynamics, and fuel consumption falls.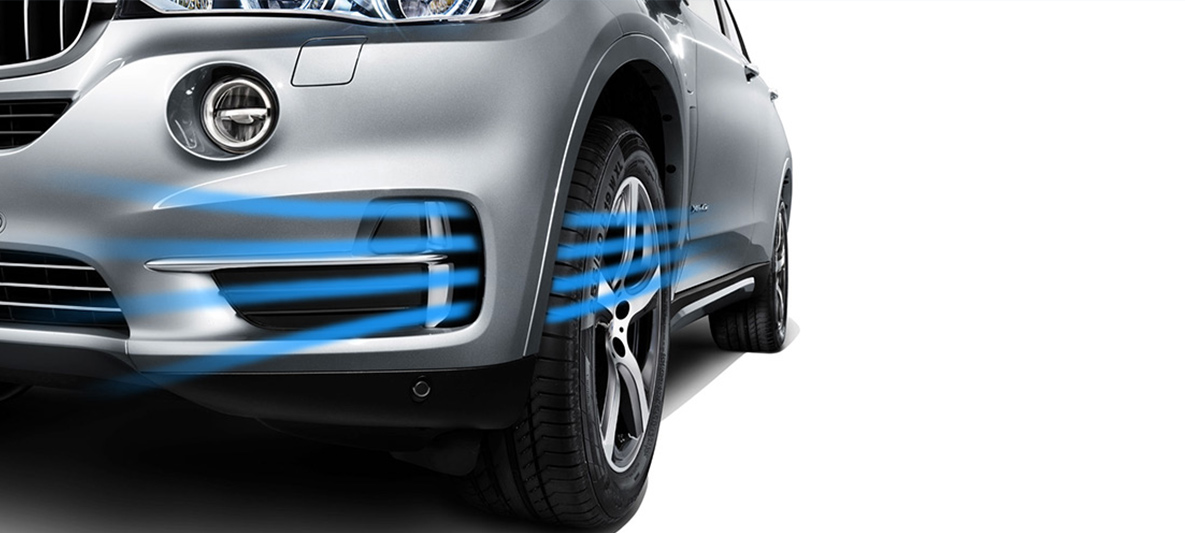 AIR CURTAIN.
While you control your vehicle, the Air Curtain controls the airstream. This is because it reduces the air resistance of the body in an astonishingly simple, yet highly effective way. Its narrowing channels speed up the airstream and guide it past the wheels. This reduces the air turbulence in the wheel housings and decreases the drag due to the body as well as the fuel consumption and CO2 emissions.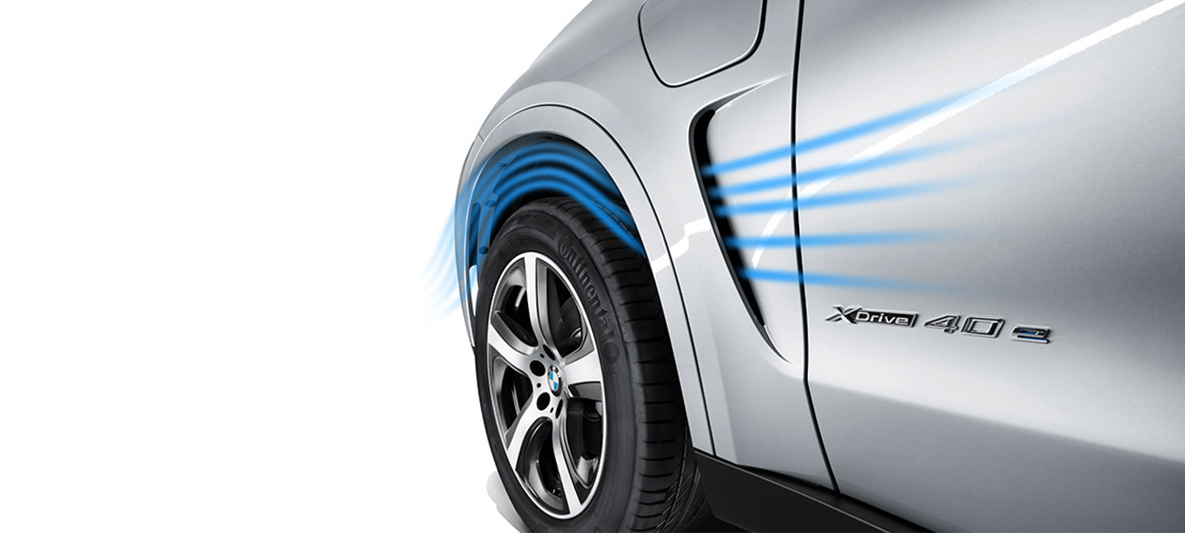 AIR BREATHER.
You accelerate. You're moving faster and faster. But you still cannot detect any air resistance. This is because the Air Breather channels the air on the front wheels. It reduces turbulence on the wheel housings and breaks down the air swirls. Fuel consumption and CO2 emissions are decreased.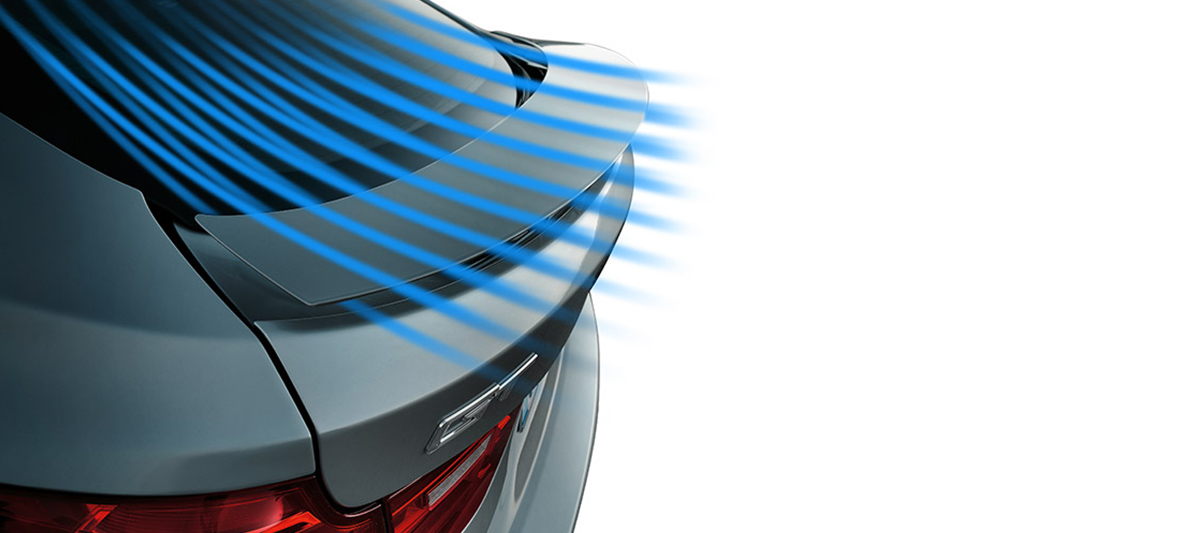 ACTIVE REAR SPOILER.
As speed increases, there is a rise in the forces acting on the body of the vehicle. At a speed of 110 km/h, the active rear spoiler extends automatically. Drag is reduced, roadholding is optimised, lift on the rear axles is decreased. In addition, fuel consumption and thus CO2 emissions are reduced. At a speed of 70 km/h, the rear spoiler retracts automatically.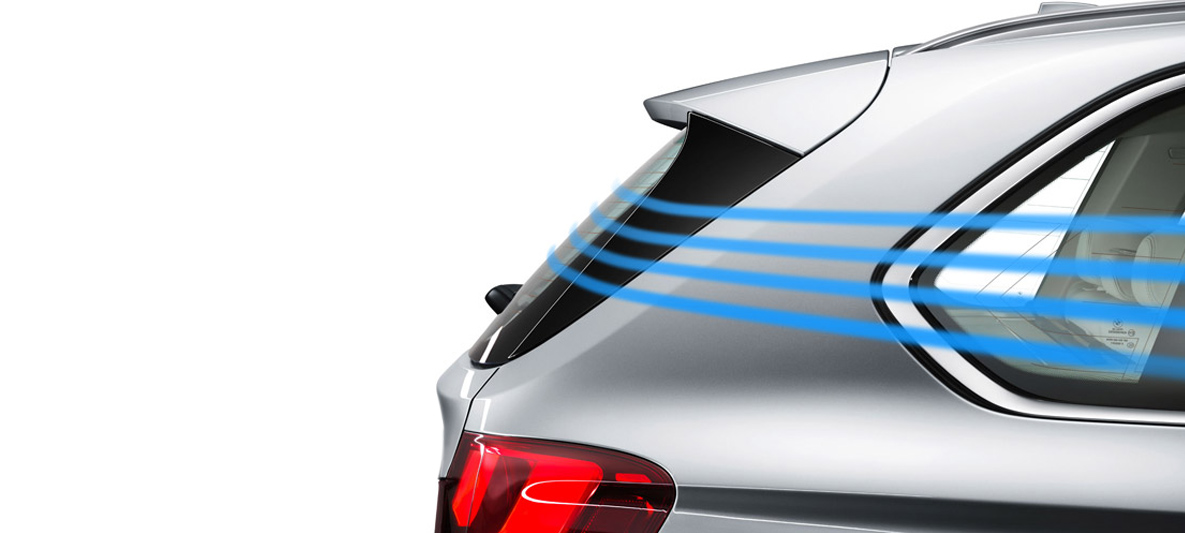 AIR BLADE.
The Air Blade is a sharp-edged extension of the C-pillar that separates the air flow and thus reduces the wake behind the vehicle. This lowers the aerodynamic drag at the rear, which in turn reduces both fuel consumption and CO2 emissions.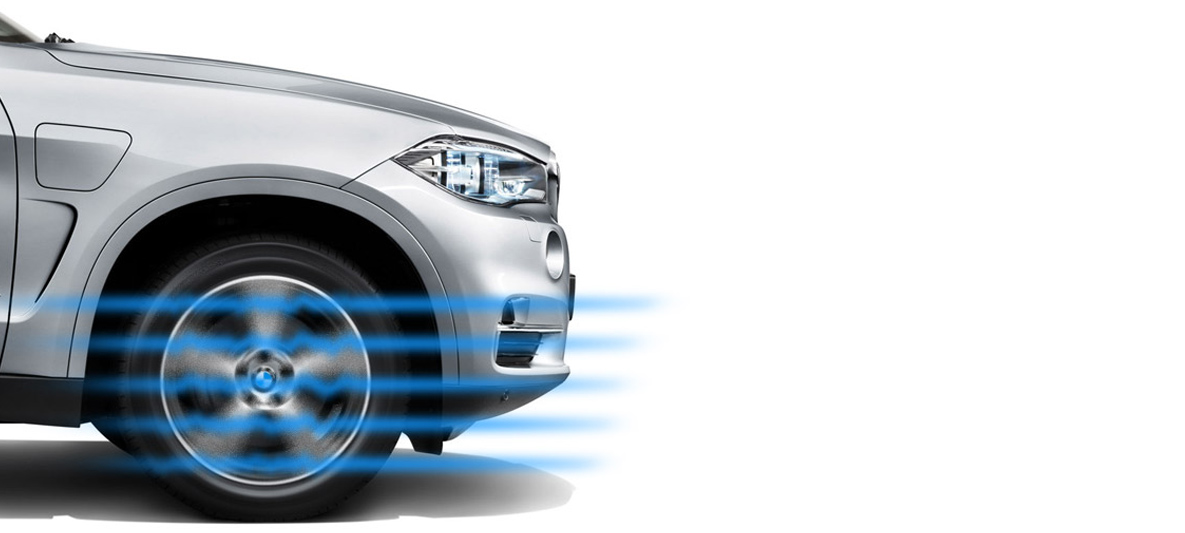 AERO WHEEL RIMS.
An easy match against the wind: Flow-optimised aero wheel rims in Turbine styling guide the airflow optimally along the sides of the vehicle and thus enhance the aerodynamics of the vehicle.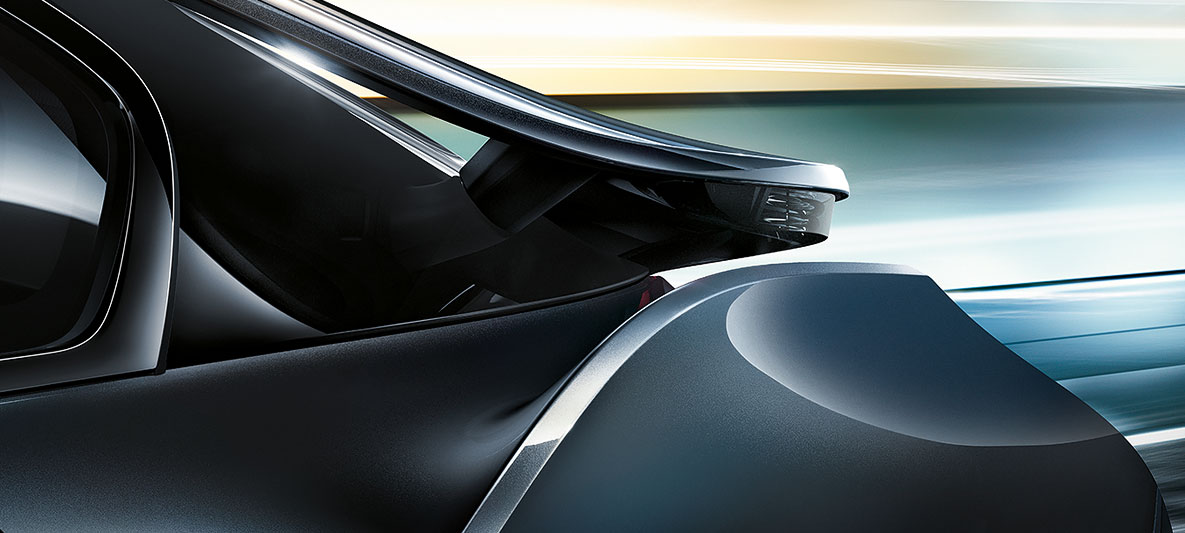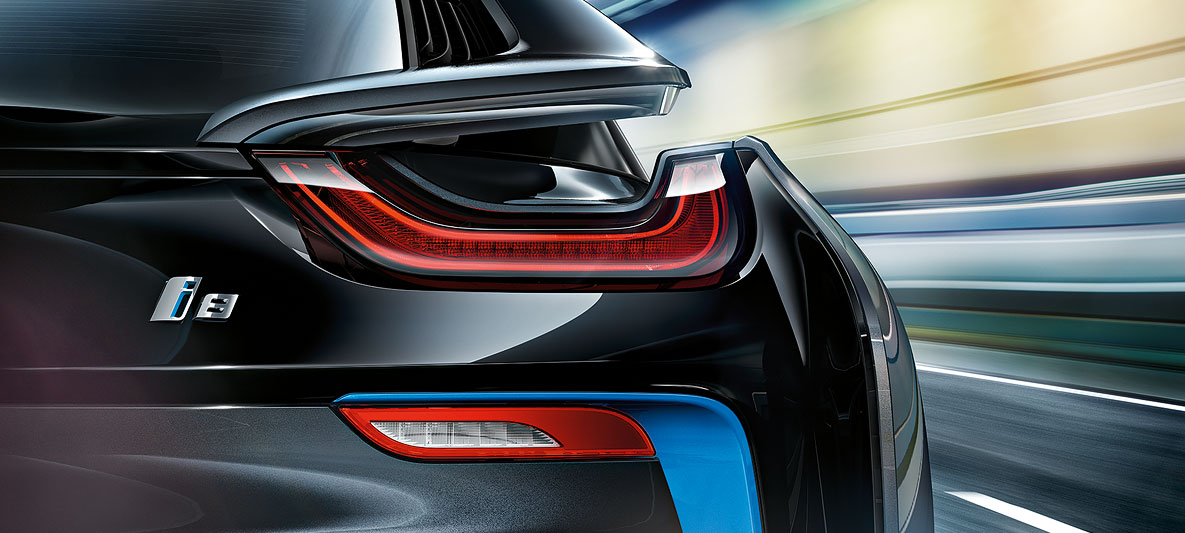 AERODYNAMICS IN THE BMW i8.
Streamlined bodyshell, a striking conical shape, low weight – the BMW i8 clearly displays its character as a thoroughbred sports car. An array of aerodynamically optimised features ensures that maximum dynamics and optimum efficiency are achieved at the same time. One example of this can be seen in the LED rear lights created with the layering design principles and constructed as air channels through which the airstream flows.

Fuel consumption and CO2 emissions for the BMW i8 (3):

Combined fuel consumption in l/100 km: 1.9
Combined CO2 emissions in g/km: 42
Combined electricity consumption in kWh/100 km: 14.0

​
Fuel consumption and CO2 emissions.