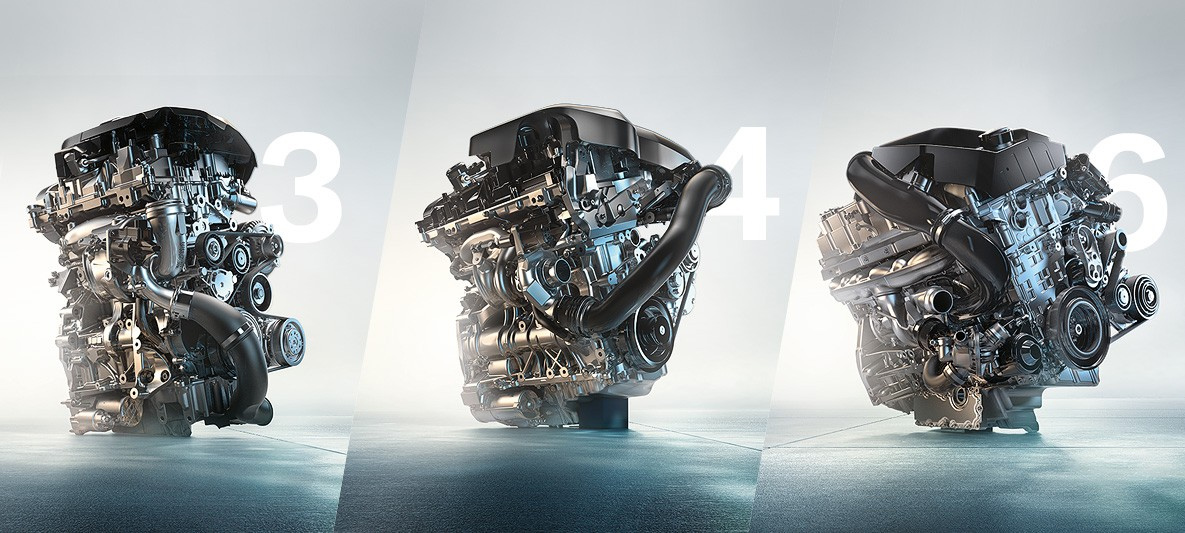 BMW TWINPOWER TURBO PETROL ENGINES.
The innovative 3-cylinder petrol engine with its exceptional smoothness, the 4-cylinder petrol engine and the BMW TwinPower Turbo inline 6-cylinder petrol engine, multiple winner of the "Engine of the Year Award" – they all set new standards. In the latest generation, the BMW EfficientDynamics engine family proves to be more economical, lower on emissions and more powerful than their predecessors.

In order to increase efficiency and dynamics, this innovative package – a milestone in the BMW EfficientDynamics strategy – combines the latest injection technology and Valvetronic fully variable valve control including double-VANOS with innovative turbocharger technology. The result is an especially efficient drive system that impressively illustrates the engine expertise of BMW.
BMW TwinPower Turbo gasoline engines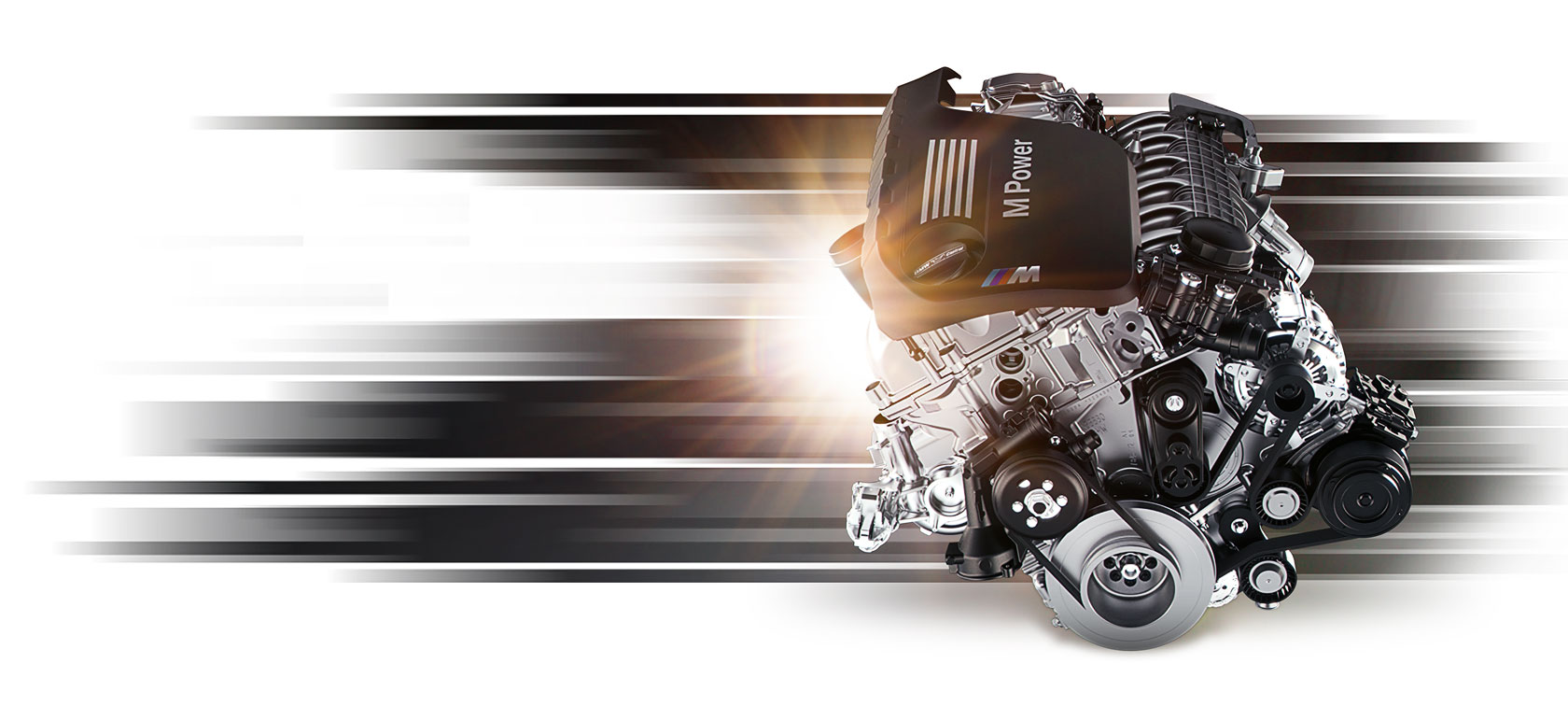 TWO DISCIPLINES. ONE CHAMPION.
TWO DISCIPLINES. ONE CHAMPION.
Even better performance, even lower consumption: the M TwinPower Turbo inline 6-cylinder gasoline engine.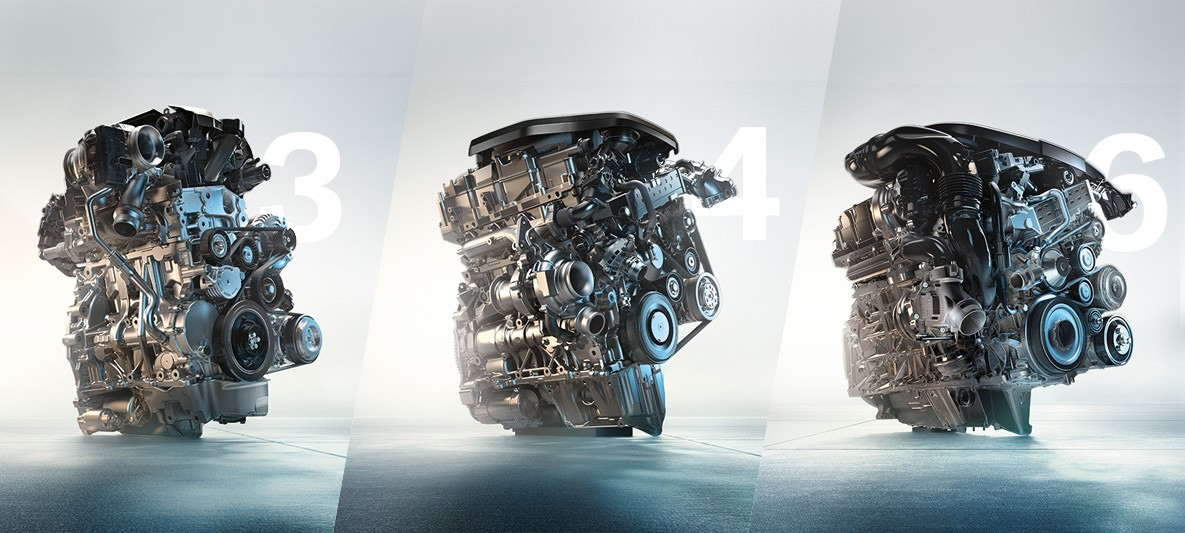 BMW TWINPOWER TURBO DIESEL ENGINES.
Reflected in the BMW Twin Power Turbo diesel engines is the systematic implementation of the BMW EfficientDynamics principle: combining top values in economy, power yield and running characteristics with low fuel consumption. There is no doubt about their efficiency and dynamics. Yet at the same time, the BMW TwinPower Turbo 3-cylinder diesel engines as ideal entry-level engines, the innovative BMW TwinPower Turbo 4-cylinder diesel engines and the especially powerful BMW TwinPower Turbo inline 6-cylinder diesel engines perform their work with remarkably low emissions and little friction. Maximum driving fun is therefore guaranteed. The diesel power units with the aluminium lightweight construction of the BMW EfficientDynamics engine family have turbocharging with variable turbine geometry. Fuel injection is the responsibility of the latest-generation CommonRail direct injection.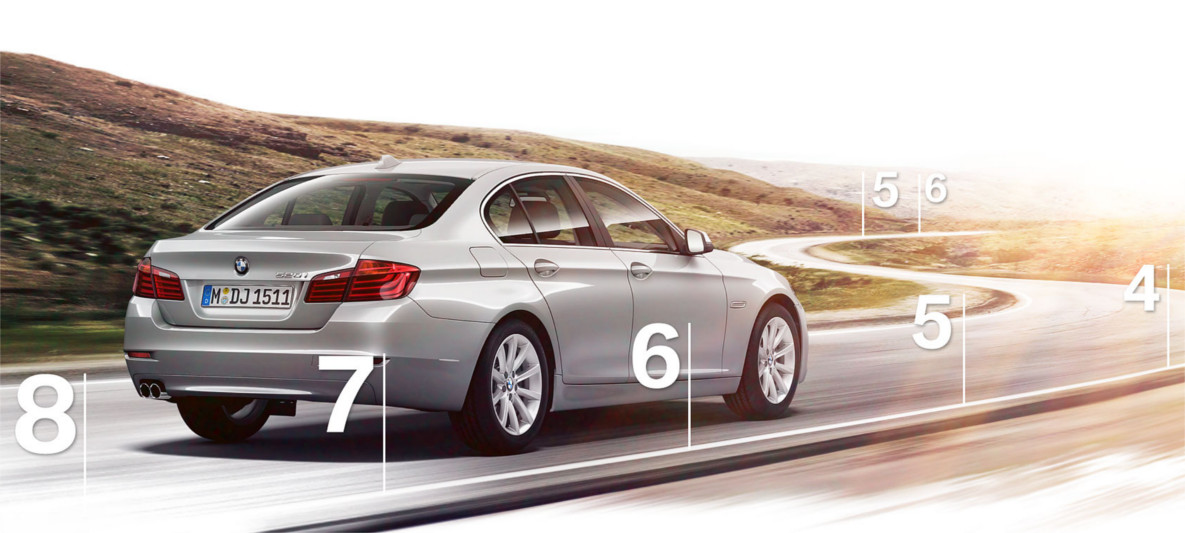 8-SPEED STEPTRONIC TRANSMISSION. ALWAYS ONE GEAR AHEAD.
It permits perfect power delivery, reduces fuel consumption and boosts sportiness and dynamics: the 8-speed Steptronic transmission.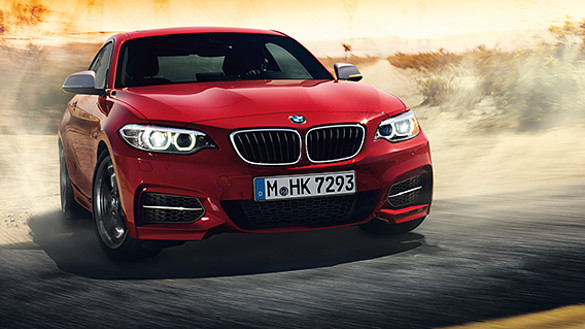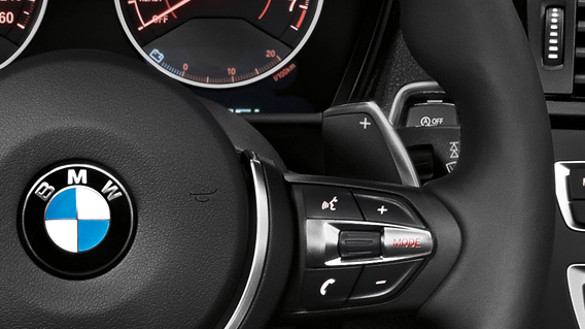 8-SPEED STEPTRONIC SPORT TRANSMISSION.
The 8-speed Steptronic Sport transmission allows a significantly higher level of gear-changing and driving comfort thanks to the smaller gear ratios and minimized rev intervals. This combines maximum comfort with the sensation of impressive dynamics and reduced fuel consumption. And with Launch Control, your BMW will impress from the word go, even when it's standing still. The keyword: maximum acceleration. One short press of the DSC button, slide the gear lever into 'S', set the brakes and activate the kick-down function with the accelerator – now release the brakes and experience the true meaning of torque.

From 0 to 100 in 4.8 seconds.
BMW BluePerformance.
BMW BluePerformance Technologies reduce the nitrogen oxide (NOx) produced by the diesel engine to a minimum. In addition to the diesel particle filter and NOx catalytic converter, in some models a SCR catalytic converter (SCR = Selective Catalytic Reduction) with AdBlue® injection is integrated. These technologies further optimise the emissions of the diesel engine.

Models with BMW BluePerformance technologies