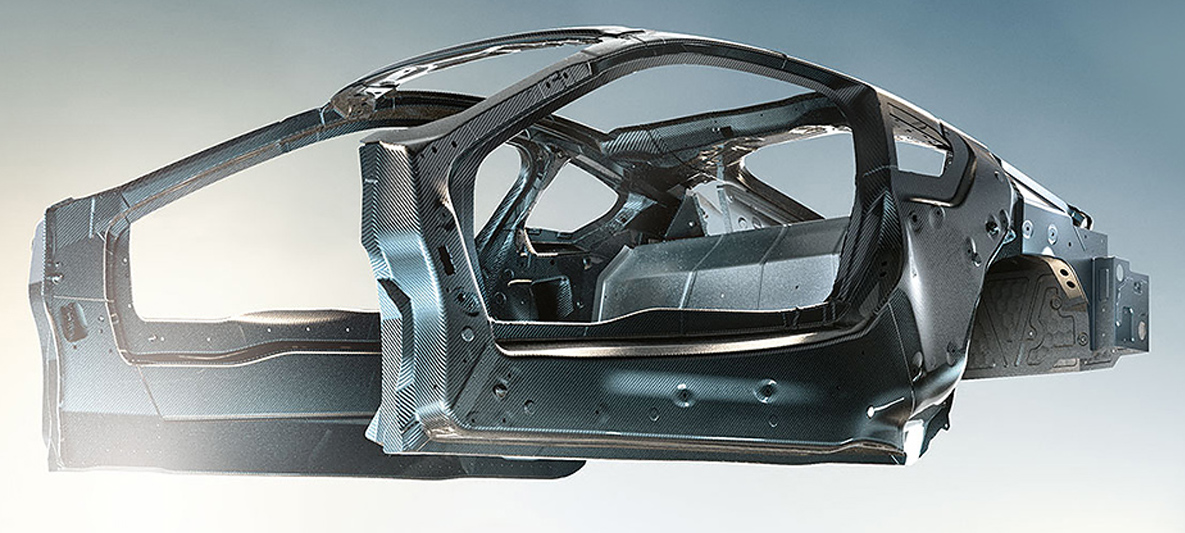 HIGH STIFFNESS AND SAFETY: THE CARBON PASSENGER CELL.
BMW i is revolutionizing automotive engineering with the first series-produced passenger cells made of carbon − thereby setting new standards in lightweight construction. Thanks to its high strength, the material offers passengers the best possible protection in accidents, yet is still light enough to balance out the additional weight of the HV battery. The result is greater safety combined with a generous and comfortable level of spaciousness, which simultaneously saves weight and thus further increases dynamics. The BMW i3 and BMW i8 are the first vehicles in which the high-tech material carbon has been used for large-scale series production. For a long time, the use of carbon was limited because it had to be produced manually. Today, the BMW Group produces the carbon fibres and carbon fibre plates itself, which makes large-scale series production possible.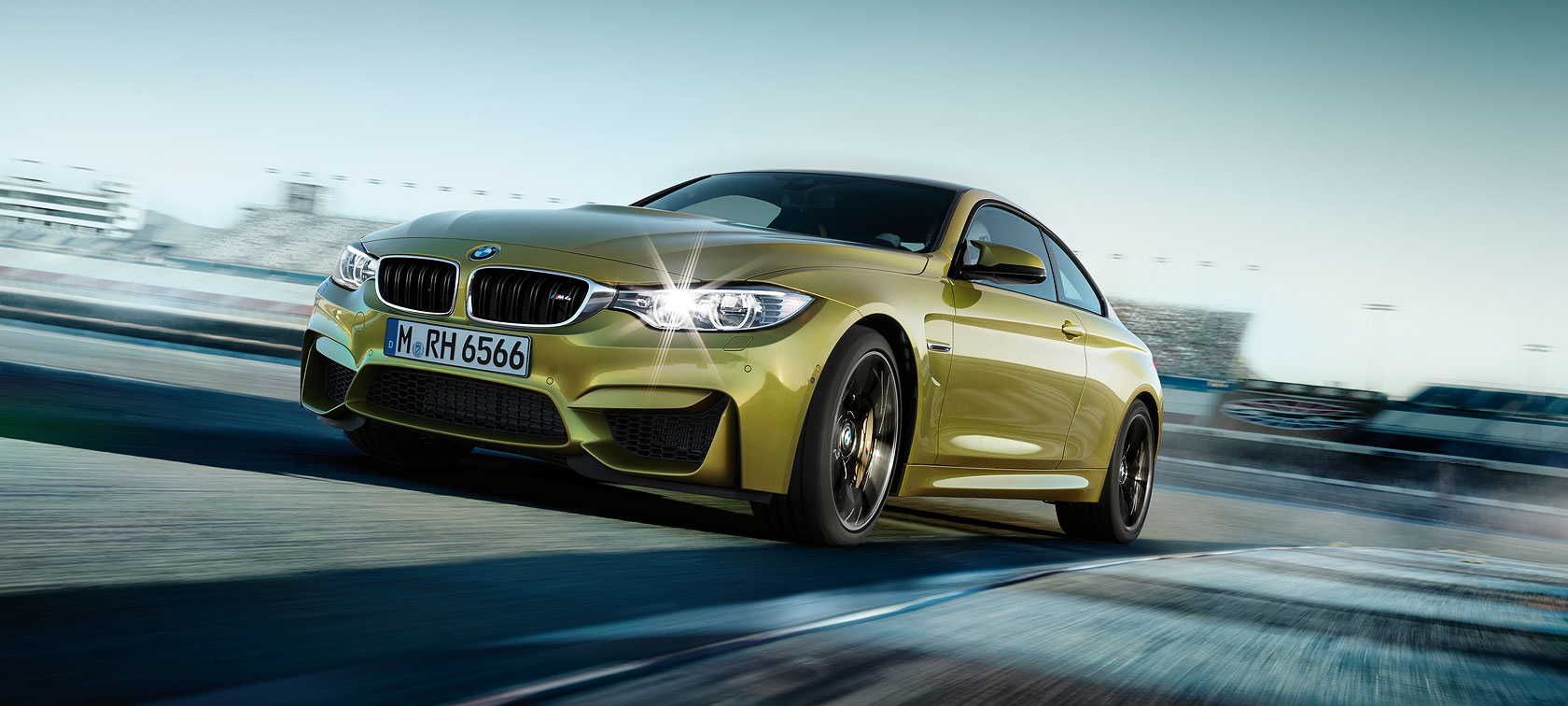 LOW WEIGHT. HIGH ACCELERATION.
From rear axle to aluminum front bumper, from the M light alloy wheels to the CFRP roof, the BMW M4 Coupé provides an example of how you can discover the diversity of BMW EfficientLightweight.
M4 Coupé consumption in L/100 km
City: 13.7 [14.1]
Highway: 9 [9.7]
Combined: 11.6 [12.1]

LOW WEIGHT. HIGH ACCELERATION.
​
INFORMATION ABOUT FUEL CONSUMPTION AND EMISSIONS.