From long-term service packages with BMW Service Inclusive, to transparent and all-inclusive pricing with BMW Value Service Packages, to our BMW Certified Collision Repair Centre's (CCRC), you and your BMW are in the best possible hands with BMW Service. We always have a great offer for you – for every BMW model, for you needs, and for the many care-free kilometres on the road ahead.
BMW INSPECTION AND MAINTENANCE.
BMW SERVICE INCLUSIVE.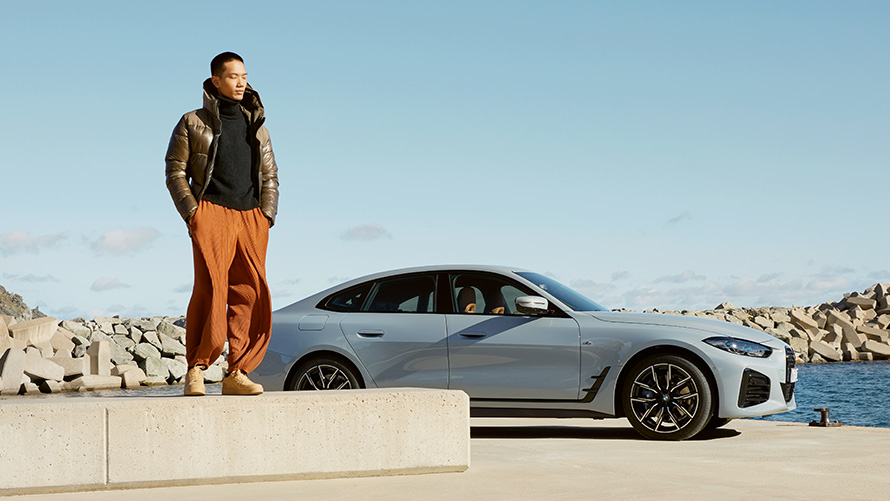 BMW Service Inclusive[1] extends your worry-free maintenance coverage beyond the standard No-Charge Scheduled Maintenance period. With locked in costs over the long term and a package tailored to your precise needs, you will enjoy lower overall maintenance expenses versus services received à la carte.

BMW VALUE SERVICE PACKAGES.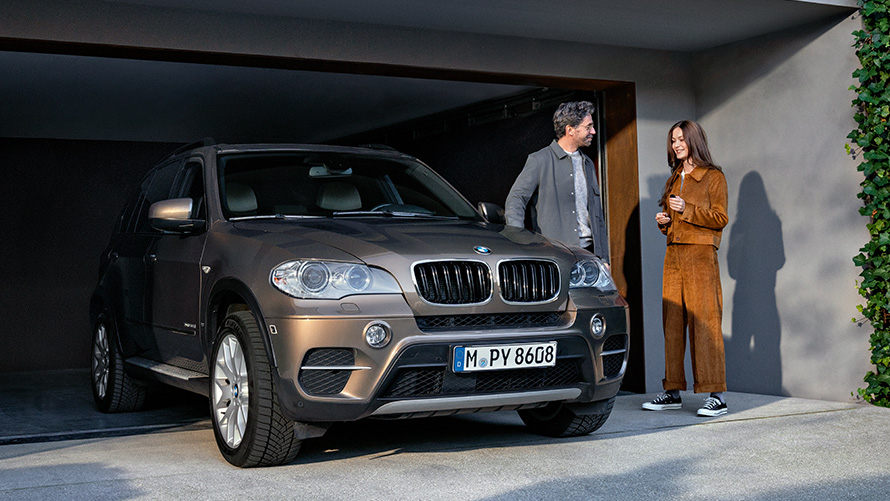 Together with your BMW, you've been on many roads and many adventures – all representing different chapters of your shared story. A story that is far from ending. Because with BMW Value Service Packages[2], you can keep your BMW running smoothly on the road ahead with transparent, all-inclusive (parts and labor) pricing, and care that is perfectly tailored to your needs.
Tailored to your BMW model and your unique needs.
Select only the services you need, including oil, microfilter, brake services, and more.
Transparent, all-inclusive (parts and labor) package pricing.
Specialized BMW Service Technicians who only use Original BMW Parts.
With our standard 2-Year Parts & Labour Warranty, you will leave your BMW Service appointment with ultimate confidence knowing that the work you received is covered for the road ahead.
MECHANICAL BREAKDOWN PROTECTION.
With BMW Mechanical Breakdown Protection[3], you have the added comfort and peace of mind knowing that your vehicle is covered for out-of-warranty repairs beyond the 4 year / 80,000-km New Car Limited Warranty period. As an added benefit, BMW Mechanical Breakdown Protection includes 24-hour Roadside Assistance for the duration of the term. No matter where in Canada you are, any authorized BMW Retailer can provide service.
BMW Mechanical Breakdown Protection also protects the value of your vehicle by ensuring that only Original BMW Parts are used, and service is completed by highly trained BMW Technicians.
Contact your local Retailer for BMW Mechanical Breakdown Protection pricing and package options for your BMW.
BMW PROACTIVE CARE™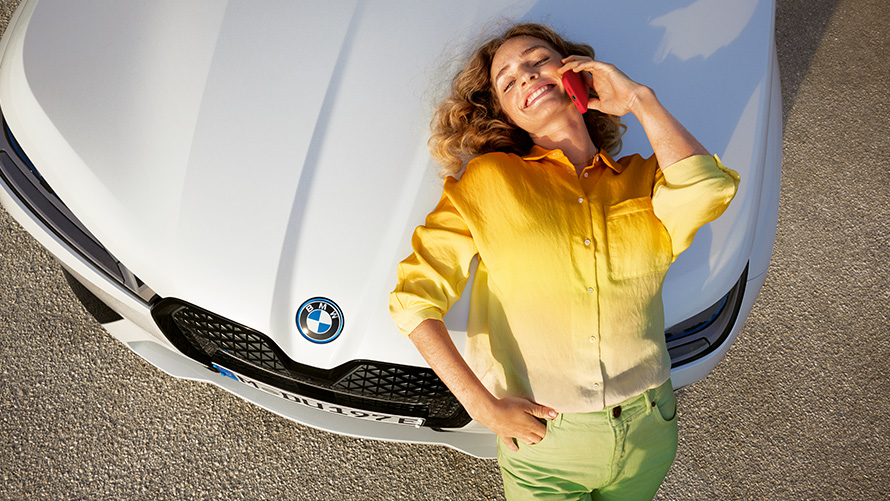 With BMW Proactive Care, we are always a step ahead, providing you with the best solution for any situation, any time and anywhere. We'll notify you in advance, and you can conveniently schedule an appointment through the My BMW App. So, sit back and relax as you carry on with your journey.
STAY ULTIMATE WITH BMW SERVICE.
Wherever your journey takes you, BMW Service is here to help maintain the exceptional performance of your BMW – so you can drive with confidence through every twist and turn in the road. With No-Charge Scheduled Maintenance standard on every new BMW, a 2-year warranty on all parts & labour, and the strict use of Original BMW Parts by our BMW Certified Technicians, there's no limit to how far – and how fast – your BMW can take you.

BMW ROADSIDE ASSISTANCE AND ACCIDENT MANAGEMENT.
We are at your side – wherever and whenever you need us. If a breakdown or accident occurs, we are at your service around the clock, 365 days a year and easily available by using the My BMW App or via the iDrive menu. Learn more about BMW Roadside Assistance and Accident Management today.
Find Out More
BMW CERTIFIED COLLISION REPAIR CENTRES (CCRC).
All BMW owners have access to a nationwide network of BMW Certified Collision Repair Centres (CCRC). When your BMW requires a repair, our BMW Trained Technicians use state-of-the-art equipment, Original BMW Parts, and certified repair procedures to preserve its superior quality and performance.
Locate a BMW CCRC
BMW RECALL.
BMW is committed to providing the highest level of safety, reliability, and performance to ensure you enjoy The Ultimate Driving Experience. From time to time, recall notices are issued that may require repair or replacement. Make certain your BMW is up-to-date and click below to search existing recall campaigns.
Vehicle Search
BMW SERVICE VIDEO.
Get a better understanding of your service needs with personalized video messages from your trusted BMW Certified Technician. Our team will keep you updated about any required repairs or services every step of the way.
Schedule Service
EV SERVICE.
With BMW Service for EV, you can drive with ultimate confidence knowing your vehicle is maintained by specially trained BMW Certified Technicians at any of our Retailers nationwide. And with lower overall maintenance requirements than a traditional gas-powered vehicle, you'll be able to spend more time enjoying the journey ahead.
Schedule Service
GENUINE BMW PARTS.
The best choice are Genuine BMW Parts. They have been specially developed, produced and intensively tested for your BMW. Whether new or remanufactured – Genuine BMW Parts offer the highest quality, ensure optimum performance and increase the resale value.
Learn More
THE MY BMW APP.
Your benefits.
Flexible online appointment scheduling
Overview of service options and pending maintenance work for your BMW
Fast BMW Roadside Assistance thanks to automatic transmission of vehicle data and location
Convenient control and monitoring of the vehicle, regardless of your location
New features and updates connected with your BMW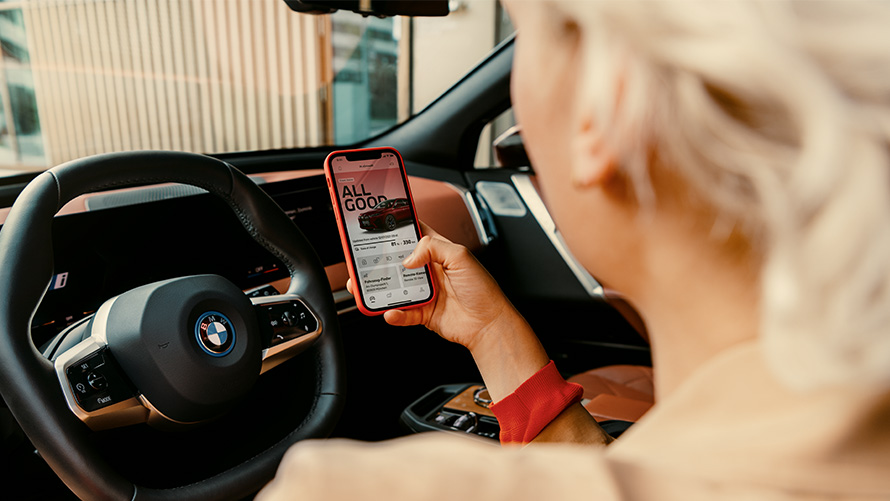 Three steps to the My BMW App.
Download the free My BMW App[4] from the Apple Store or Google Play Store.
Log in with your BMW ID or create a new account.
Enter the Vehicle Identification Number of your BMW and connect your vehicle with the My BMW App.
BMW SERVICE: THE MOST IMPORTANT QUESTIONS AND ANSWERS.
What is BMW Service?

How often should I schedule a BMW service appointment and what are the recommended service intervals for my vehicle?

How do I know which service my BMW needs?

Where is my nearest BMW Retailer?

What is the BMW VIN number and where do I find it?
[1] New BMW vehicles (model year 2022 and newer) purchased from an authorized BMW Retailer in Canada are covered by a No-Charge Scheduled Maintenance plan for 3 years or 60,000 kilometres (Internal Combustion Engines and Plug in Hybrid Electric Vehicles), whichever comes first, or 3 years, unlimited kilometres (Battery Electric Vehicles). Certain limitations apply. Contact your BMW Retailer for details. Coverage begins on the date of sale, or the date the vehicle is placed in service as a demonstrator or company vehicle, whichever comes first.
[2] All packages, excluding oil and filter changes, include a two-year, unlimited mileage, parts and labour warranty against defects in material and workmanship. Prices listed are manufacturer's suggested package pricing in Canadian dollars. BMW Retailers are free to set their own prices. Pricing may vary for certain model variants. Certain limitations may apply. Please contact your local BMW Retailer for complete details and pricing. BMW Value Service Packages are available only at participating BMW Retailers in Canada. Applicable taxes are extra. Additional costs may be required for other replacement parts and related services not included.
[3] Coverage begins on the date of sale, or the date the vehicle is placed in service as a demonstrator or company vehicle, whichever comes first. Certain limitations apply. Contact your BMW Retailer for details.
[4] The My BMW App is optimized for BMW vehicles from 2016 model year and newer in conjunction with the option ConnectedDrive Services and a compatible smartphone. Available apps and services are subject to change, may vary by location or other factors. May require additional services, plans, subscriptions and vehicle options, and may only be operable in conjunction with certain smartphones and operating systems (smartphone not provided). Not all apps or services may be available for all BMW models.