BMW ROADSIDE ASSISTANCE.
With BMW Roadside Assistance* any driver of your registered BMW will be entitled to an extensive range of services and benefits** including: Emergency Service Calls; Mechanical Breakdown; Winching; Trip Interruption Benefits; Traffic Accident Services; Emergency Message Service; and, Travel Planning Services.
*We offer a range of services you can really rely on from Emergency Service Calls to Travel Planning Services
**Services and benefits subject to change. For complete details and conditions, please refer to your Warranty and Service Guide.

Emergency service calls

Emergency Service Calls offer a battery boost, fuel delivery, and a lock and key service for lost keys and locked-out drivers.


Mechanical breakdown assistance

In case of a mechanical breakdown, towing or flatbed transportation of your vehicle will be arranged to the nearest BMW Retailer.


Winching

Should your BMW require removal from snow or a ditch, winching service will be provided.


Trip interruption benefits

For mechanical disablement covered by warranty, you may be eligible for reimbursement for out of pocket expenses. Should the incident occur within 80km of your residence, you may be eligible for up to $100 for commercial transportation (bus, train, taxi, etc.). Should the incident occur over 80km from your residence, you may be eligible for a reimbursement for out of pocket expenses of up to $800 which include:

Transportation
Vehicle rental
Accommodation
Return to repair site


Emergency message service

The BMW Emergency Message Service allows you to send a message, via the BMW Roadside Assistance hotline, to a family member, friend, or business associate in the event of an emergency.


Travel planning services

BMW Trip Planning Services offer trip routing and personalized information kits (choice of electronic or physical maps) for your itinerary.

LEAVE WORRIES BEHIND. BRING CONFIDENCE FORWARD.
The BMW Confidence Package. Book for $59.95.
The road ahead may have its share of twists and turns, but that shouldn't stop you from getting out and enjoying every second behind the wheel. Right now, book a 55-Point Inspection for $59.95 to get your BMW in peak condition, and as a bonus, receive 1-year complimentary Roadside Assistance & Accident Management coverage for added confidence on every journey.
Read more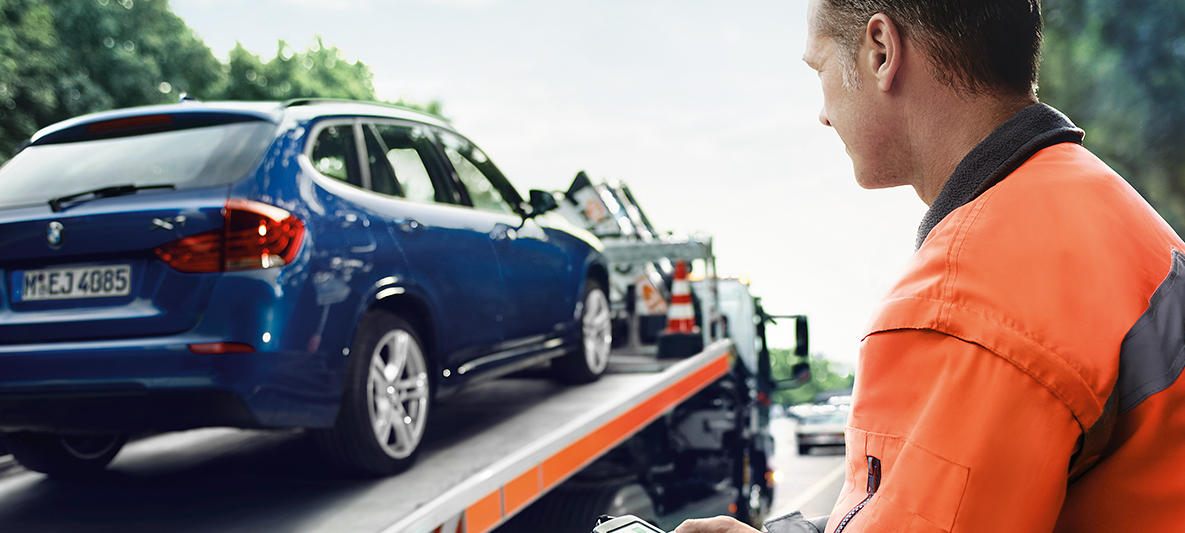 CERTIFIED COLLISION REPAIR CENTRES.
When it comes to restoring your BMW after a collision, using a non-certified BMW repair facility could compromise the safety of your vehicle. So if it's in a collision, you want more than its good looks restored. With a network of over 40 BMW-Certified Collision Repair Centres across Canada, a CCRC offers advanced technology, BMW trained specialists – and guarantees the work, ensuring your BMW is restored to its original factory safety specifications. Make a BMW CCRC your only choice for collision restoration.