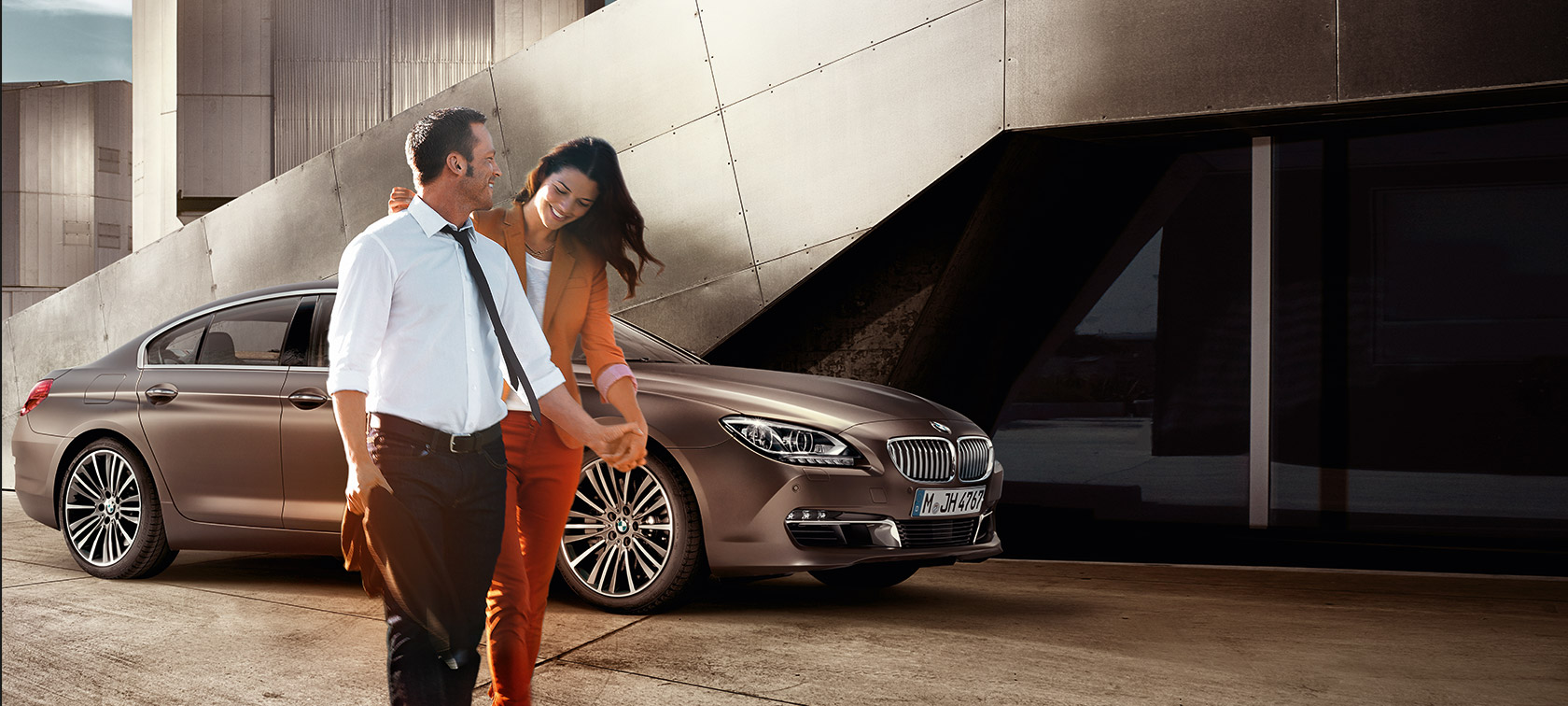 Standard Lease

Competitive Interest Rates and Lower Monthly Payments.
If you've got your eye on a new BMW, or a Pre-Owned vehicle from our exclusive Certified Series® line-up, our Standard Lease can provide you with the flexibility and the security you're looking for.

Our Standard Lease gives you a guaranteed buyback value, flexible contract terms, and the freedom to decide your down payment. Plus, with lower monthly payments than you might expect, adding optional extras becomes that much more affordable.

At the end of your Standard Lease agreement, you have the option of returning your BMW for the excitement of another new vehicle, or purchasing your vehicle outright.

Contract Terms
24, 36, 39 or 48 months, depending on the vehicle model year.



Single Payment Lease

No Monthly Payments Means Reduced Costs.
Perhaps you have set aside money to purchase your BMW, but find yourself won over by the advantages and security of leasing. Why not make one lump payment and avoid monthly payments completely?

A Single Payment Lease provides the convenience of a cash purchase with all the advantages and security of leasing. With a reduced interest rate and borrowing costs, your monthly and overall expense will be lower than a Standard Lease. And because your payment is made up front, you only pay interest on the residual value of your vehicle.

At the end of your Single Payment Lease agreement you retain the right to purchase your BMW.


Multiple Security Deposit Lease

Make Your Lease Money Work Harder.
The Multiple Security Deposit Lease allows you to reduce the cost of borrowing, while enjoying the comfort of no residual-value risk. You can significantly reduce your lease rate by making up to nine additional refundable security deposits. Your resulting monthly payments will be lower, and you'll get all of your security deposits back at the end of the lease.*

At the end of your lease, you have the flexibility to use your refunded security deposits toward a new BMW, or apply it to the residual value of your vehicle to purchase it outright.

*Refundable amount may be reduced by the amount of any outstanding charges on your account.


Kilometre Options

Pay Only for the Distance You Drive.
If the Standard Lease 24,000 km per year allowance doesn't suit your needs, you have the freedom to choose an option that does. Additional kilometres can also be purchased up front.

New BMWs come with the option of 24,000 km, 20,000 km, 16,000 km or 12,000 km per year allowances, letting you to choose what best suits your needs.

Contract Terms
Certified Series® Pre-Owned BMWs come with 30,000 km, 24,000 km and 18,000 km per year allowances, giving you more options to go the distance.

WHY FINANCE?
Owning your own vehicle not only brings great satisfaction, it gives you the freedom of unlimited mileage and customization. With a variety of flexible financing options and better terms than you might imagine, we make it easy to own a BMW.
Read more
Standard Finance

An Obvious Choice
Our Standard Finance option is straightforward and perfectly suited to many buyers. We offer competitive interest rates and contract terms from 24 to 84 months that combine with a wide range of down payment options, and you are free to choose weekly, bi-weekly or monthly payment options. Talk about a simple yet flexible option. Sometimes the best choice is the obvious one.

Contract Terms
24, 36, 48, 60, 72 or 84 months, depending on the vehicle model year.


OwnersChoice® Financing

Owner Satisfaction with the Flexibility of Leasing
With OwnersChoice, you make equal monthly payments over the term of your contract, with a final "balloon" payment for the outstanding balance.

During the contract, your equal monthly payments are typically much lower than leasing, allowing you to purchase more BMW for a lower monthly cost. The length of the contract is flexible, as is the end amount, which you can pay off at any time without penalty. Much like a lease, you may keep your BMW at the end of the contract by paying off or refinancing the balance, if you haven't done so already.

Contract Terms
24, 36, 48, or 60 months, depending on the vehicle model year.

*OwnersChoice is not available in the province of Québec.

Contact Us.
Our Customer Interaction Centre is here for you.
Monday - Thursday
9:00 am - 8:00 pm ET
Friday
9:00 am - 6:00 pm ET